Prime City Centre Investment – 24 South Great Georges Street,
4th November 2015
24 South Great Georges Street is on the market through Lisney. The property comprises a four storey over basement Victorian building which forms part of the historic South City Markets, Dublin's first purpose built shopping centre completed circa 1881.
Situated on the east side of South Great Georges Street, between the junctions of Fade Street and Exchequer Street, the property is located in one of Dublin's most sought after restaurant/leisure districts. The building provides for a generous ground floor and basement retail unit of 1,733 Sq.Ft which has recently been leased to The Good Food Store who operate an artisan delicatessen/grocery store, together with 3 attractive self-contained upper floor apartments with independent street access, averaging 620 Sq.Ft in size.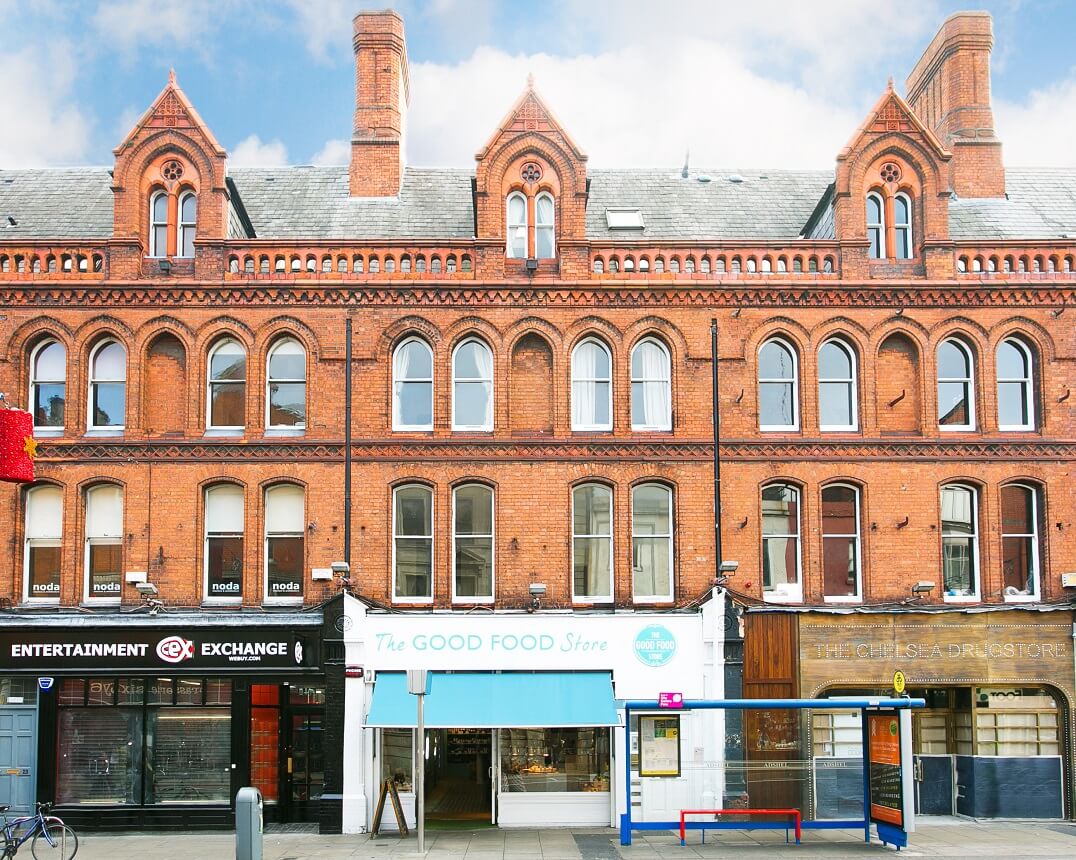 The 1st floor, which is currently vacant, comprises a recently refurbished 2 bedroom apartment with a large outdoor terrace area. The 2nd and 3rd floors provide for a 2 bedroom and 1 bedroom apartment respectively, each benefiting from their own small east facing balcony. All of the apartments are well apportioned and maintain some period features including high ceilings and sliding sash windows on the front elevation.
The building extends to approximately 334 Sq.M (3,595 Sq.Ft) in its entirety and is currently producing a rental income of €70,200 per annum. The ground floor and basement are leased to The Good Food Store Ltd on a new 15 year lease at €45,000 per annum, stepping up to €50,000 in Year 5. The 2nd & 3rd floor apartments are currently leased on short term residential letting agreements at a combined €25,200 per annum and would be considered highly revisionary.
There is an immediate opportunity to refurbish the apartments on the 2nd and 3rd floor and to then re-let either on standard residential tenancy agreements or on short term lets (as is common in this part of the city centre) on improved rental terms.
Lisney are selling the property by Private Treaty. Offers are being sought in excess of €1,400,000, which represents an immediate net initial yield of 4.8%, increasing to approximately 5.95% once the vacant apartment is let.
View property details Here