Property at Your Fingertips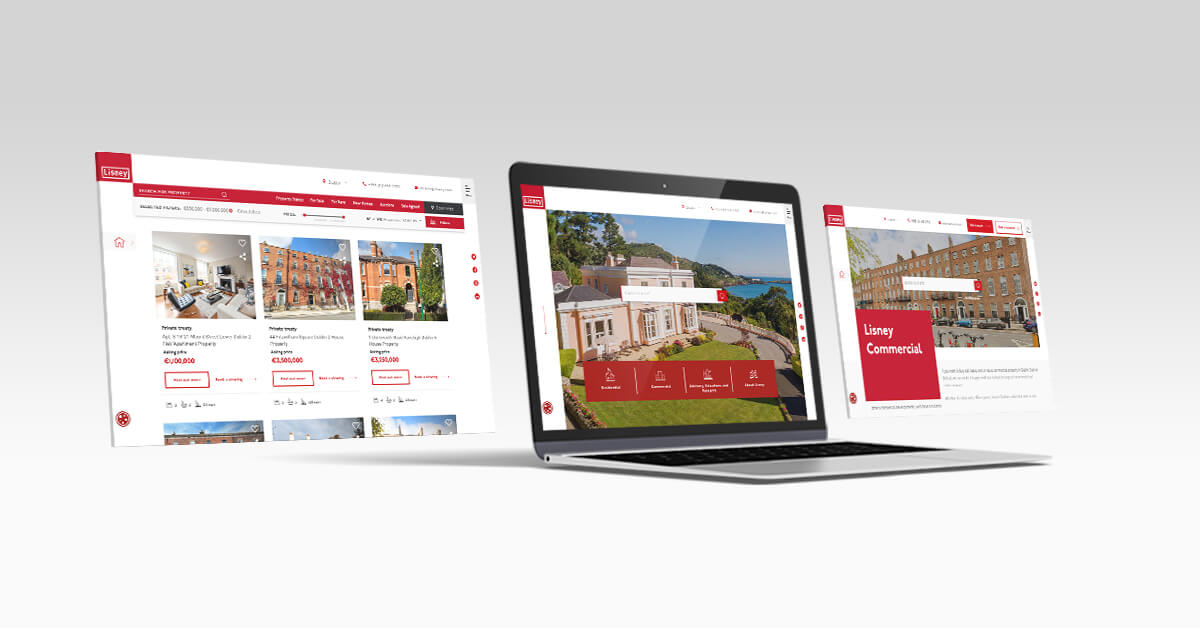 Over the past 18 months, we've been renovating, extending and refurbishing our website to make it all the more inviting for you.
Our process began with in-depth research and workshops. We figured out what was most important to the many different Lisney.com users that visit our site each day and then developed a website to make that experience as seamless as possible.
Whether you're a commercial property investor looking for advice, a house hunter ready to purchase your first home or a landlord hoping to reduce some of the stress of property management, you've come to the right place. The new Lisney.com is a library of knowledge designed for you. Here, you can find what you need quickly and conveniently, so you can continue moving ahead with what's important.
What can you expect from the new Lisney.com?
Your Needs First
Our state-of-the-art cookie policy makes your property search easier, so when you visit Lisney.com you'll find exactly what you're looking for. Are you thinking of renting in Dublin City Centre? We'll show you rental properties in your price range and location first! Maybe you're a Cork based hospitality investor interested in Licensed & Leisure properties? Our house listings will highlight your perfect investment in the Rebel City!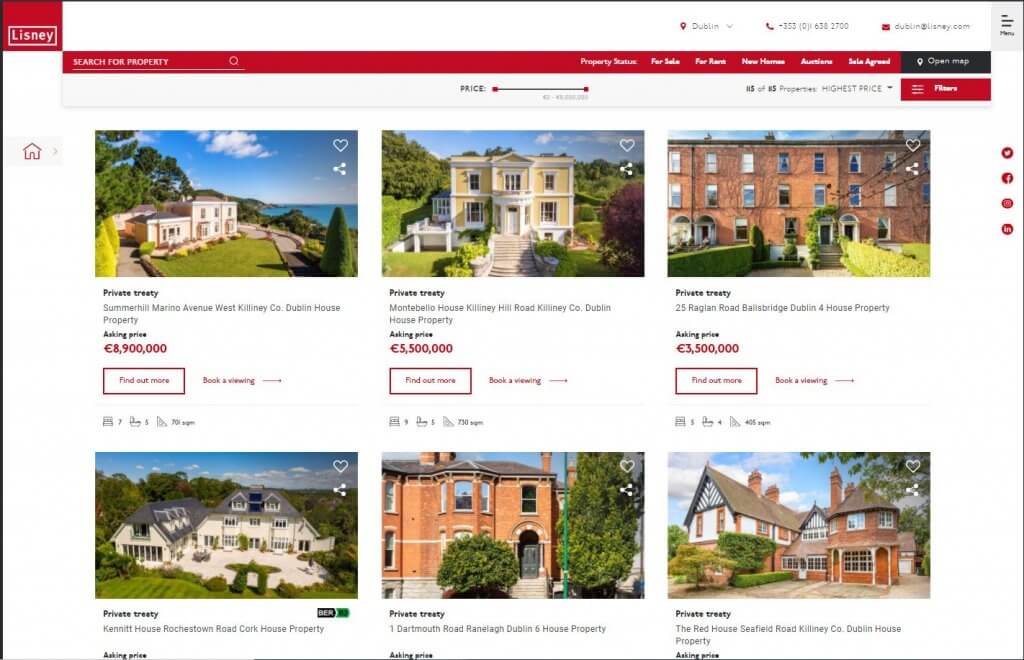 Seamless UX Sitewide
We won't get too techy, but suffice it to say you'll never be far from home. We've tested our website globally and in multiple languages, to ensure it's as easy to navigate as possible. Search property listings, find FAQs and resources and read through our 80-plus years of research with just a click of a button. And if you ever need a human to talk to, we've made it easy to get in touch with any one of our expert agents across the whole of our agency.
New to the Neighbourhood
You might be an expat returning to Ireland or an international employee, or maybe you're just curious about a different part of town! Our residential agents know the neighbourhoods they work in better than anyone, which is why we've asked them for their recommendations. Local amenities such as schools and shopping, parks, pubs and are all compiled in our helpful Lisney Neighbourhood Guides, written by the people who know them best!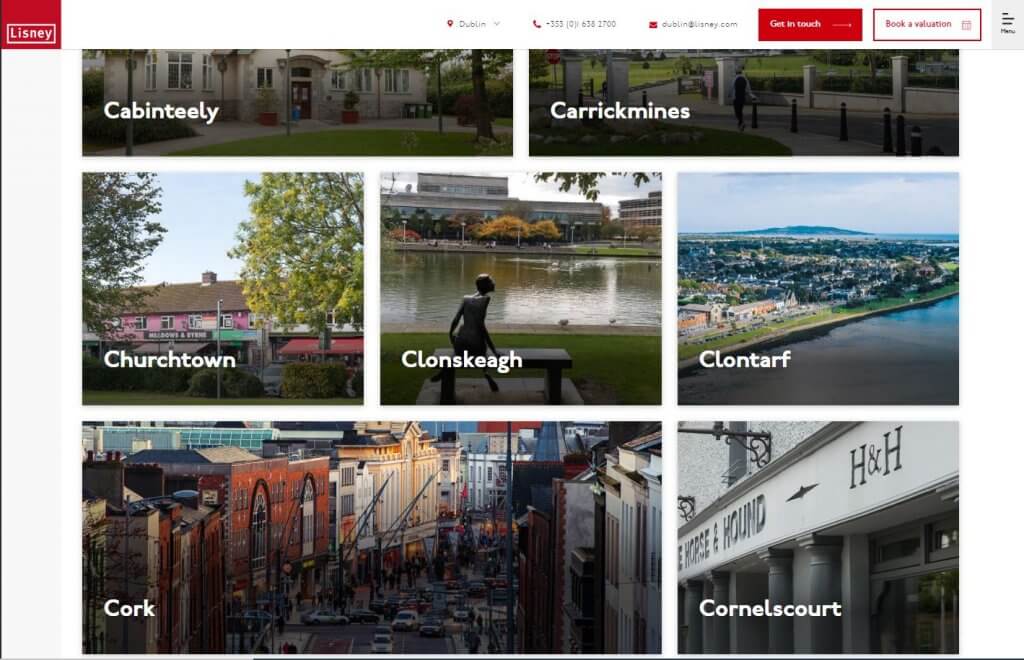 The Information You Actually Want -- At Your Fingertips!
Our Lisney property listings have undergone hours of research and workshops, which gives us a unique and in-depth insight. We know that what is important to the new home purchaser might be different from the information you need if you're purchasing a docklands office block. As such, we designed our with you in mind. Each of our residential listings comes with virtual video tours, high-quality imagery and neighbourhood guides. Commercial properties list out the data and facts for investors, purchasers and developers alike!
Take a tour of the new Lisney.com. We know you'll be delighted with the ease of navigation, wealth of information and special details that make this website home.