A vision for Belfast city living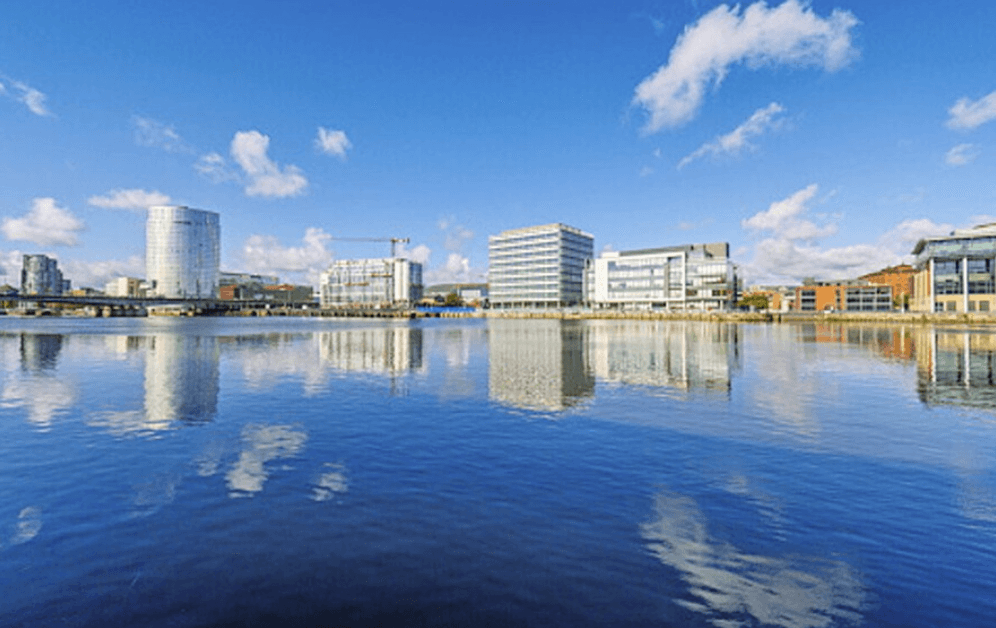 The Irish News 14 March 2023
EARLIER this month Belfast City Council announced that they were seeking expressions of interest from potential private sector partners to bring forward £270m of "residential-led regeneration" of the city.
The initial focus is on four earmarked sites but that's just the first step. The objective is to deliver "The Belfast Agenda" which sets out a target of 66,000 new residents in 31,600 new homes by 2035, around 8,000 of which to be in the city centre.
Living in the city, whether it is in owned or rented apartments, social or student housing, is an established concept elsewhere, the benefits particularly obvious in many vibrant European cities.
Likewise, and closer to home in Dublin, the build to rent (BTR) sector has matured. The Lisney Investment Report Q4 2022 confirmed the top four investment transactions in Dublin were BTR schemes sold for between €60 and €125m. In GB according to a JLL report Regional BTR: Top Growth Cities, Birmingham and Manchester were leading the way providing around 11,000 units.
Historically rents in Belfast have been too low and demand unproven to justify such investment, but there are signs that those dynamics are changing. Apartment rents increased 10.6 per cent last year (Property Pal Q4 2022 Report) and supply remains low – there were only 13 (modern 1 or 2 bed) apartments available to lease in Belfast city centre in a search on www.propertynews.com last week. Average rents in that search were around£1,250/pcm. In Dublin average rents are much higher (€2,300/pcm) while in Birmingham they are around £1,600/pcm.
The BTR sector is yet to emerge in Belfast, but it is now getting closer. A number of high-quality developments are proposed.
Loft Lines (Lacuna Developments / Watkins Jones) has approval for 778 units at Titanic Quarter, where 20 per cent of the units will be social. The planning application on MRPs scheme on Corporation Street (298 units) is pending, whilst Belfast Harbour is seeking approval for 256 units at City Quays 4.
Other BTR schemes are proposed for Tribeca and The Waterside (675 units). Any of the above getting on site will provide the impetus to kickstart the sector. Rental growth may still be needed and build costs will have to ease back, but there are increasing number of reasons why BTR development is likely to make commercial sense in the short term.
New student blocks now account for 6,000 beds and there are established links between modern style student living, increasing retention of graduates, and young professional requirements for attractive flexible housing options.
Higher interest rates and tighter lender criteria is putting off buyers and leading to an increasing number of longer-term renters.
Private rented housing stock is limited and government tax policies and ESG requirements will result in tighter supply with more "buy to let" landlords exiting the sector.
The new hotels, student housing blocks and key projects like the Ulster University, the Grand Central Transport Hub and now Omniplex's new The Avenue cinema on Royal Avenue, are all hugely positive in different ways.
But the prospect of state of the art build to rent schemes being developed in the heart of city might just be the catalyst Belfast needs to become the vibrant mixed use liveable city we want it to be.
The deadline date to submit an expression of interest to BCC is before May 31.
:: Gareth Johnston is managing director at Lisney
https://www.irishnews.com/business/2023/03/14/news/a_vision_for_belfast_city_living-3124020/