The road ahead in Belfast's office market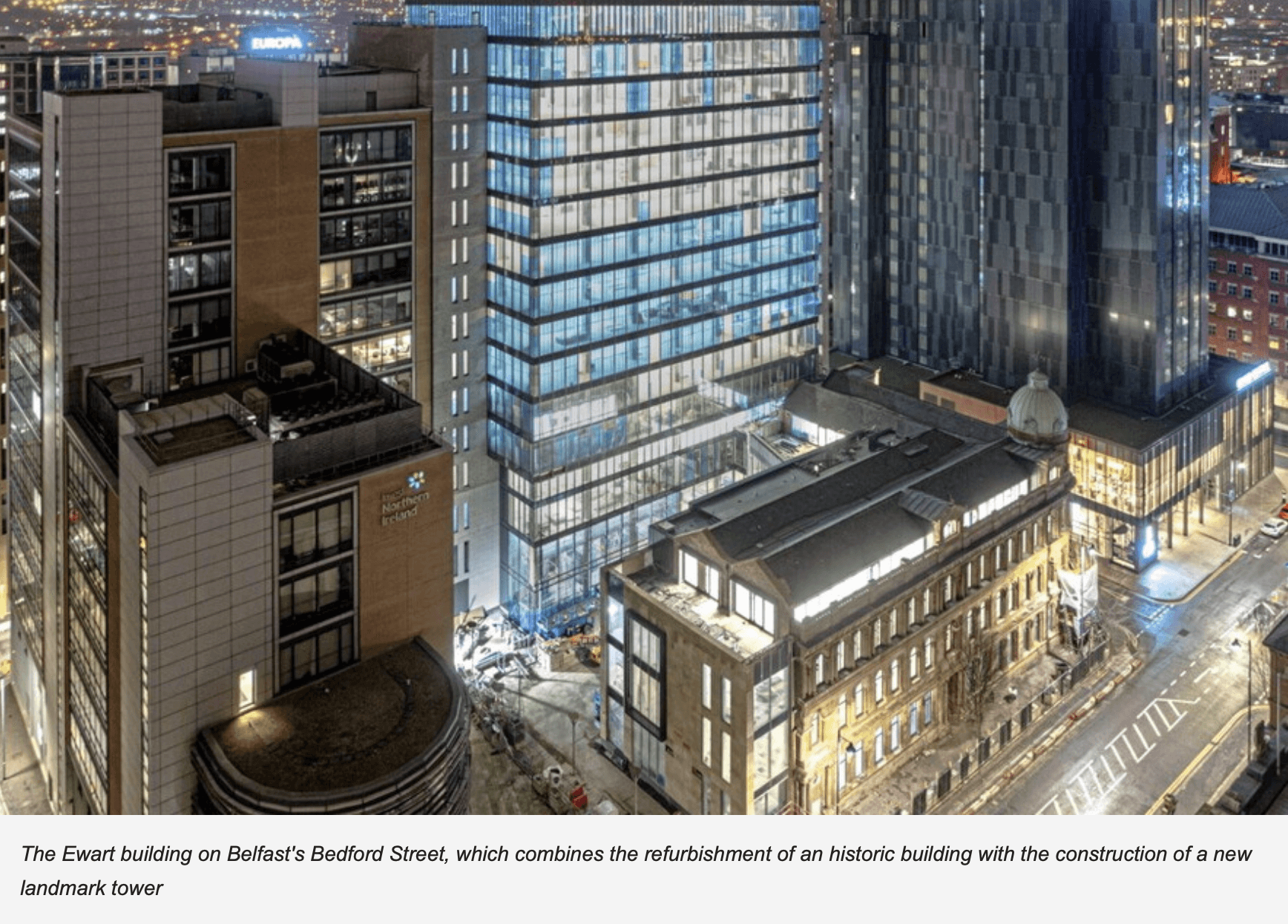 The Irish News 07 February 2023
THE hybrid working model isn't doing as much for my commute to work as it should be.
Flexible working practices work well for some, but the apparent steady drift back to the office seems to be gaining momentum, that is if Belfast's rush hour is anything to go by. The prospect of some staff working remotely on a permanent basis, however, has encouraged occupiers to redefine their space requirements in many cities throughout the world. Recent news reports suggest as much.
"Grey space" (surplus space still leased by tenants but no longer required by them) accounts for 32 per cent of all supply in Dublin, according to a recent Lisney report. That is 1.9m sq ft or just over 5 per cent of the 13 per cent recorded vacancy in Dublin city. Similarly, around 30 per cent of the available central London office market was tenant controlled "grey space" last year.
In Belfast, we will have around 1.2 million sq ft of new office space available in the near future, so you would think that developers would be reviewing their proposed office schemes for alternative uses, such as residential, hotels, apart-hotels or student accommodation.
The headline grabbing offices under construction in the city centre will be completed, but the desire to start the next raft of projects could be in some doubt due to a number of factors, including an office market in transition, escalating build costs, rising interest rates and an economy teetering on the edge of a technical recession.
That said, Belfast has dealt with more challenges over the years than most cities in the UK. Although still early days in 2023, we can report good levels of activity, not just from occupiers considering their next move, but also developers with the vision to see beyond the short term events and to the future when working patterns have settled down into the new norm. The upgrade of dated buildings of character into bright modern office spaces being one topical conversation.
The forthcoming high quality stock being developed currently acknowledges the need for employers to tick their ESG box. The most significant lettings in the last year were completed in Belfast's brand-new buildings such as MRP's Ewart on Bedford Street, which combines the refurbishment of an historic building with the construction of a new landmark tower. The driver for many tenants to secure the best space is not just to encourage people back, but to attract and retain talent in a competitive market.
The fact that new, quality, sustainable offices are outperforming existing Grade A stock is no surprise. Before 2020, the highest spec offices in London competed well with "the next best" but that gap has widened through the pandemic and coming out the other side.
Simply put, the reason is that many corporate occupiers have set themselves demanding environmental / sustainability targets. The rest of the market will have to follow, given the MEES regulations in England & Wales where a minimum EPC grade of "E" will be required to even lease a building from April 2023. This requirement will probably rise to a minimum "C" grade from 2027
https://www.belfasttelegraph.co.uk/business/northern-ireland/policing-board-offices-in-belfasts-clarendon-dock-come-on-the-market/1136749317.html