Policing Board offices in Belfast's Clarendon Dock come on the market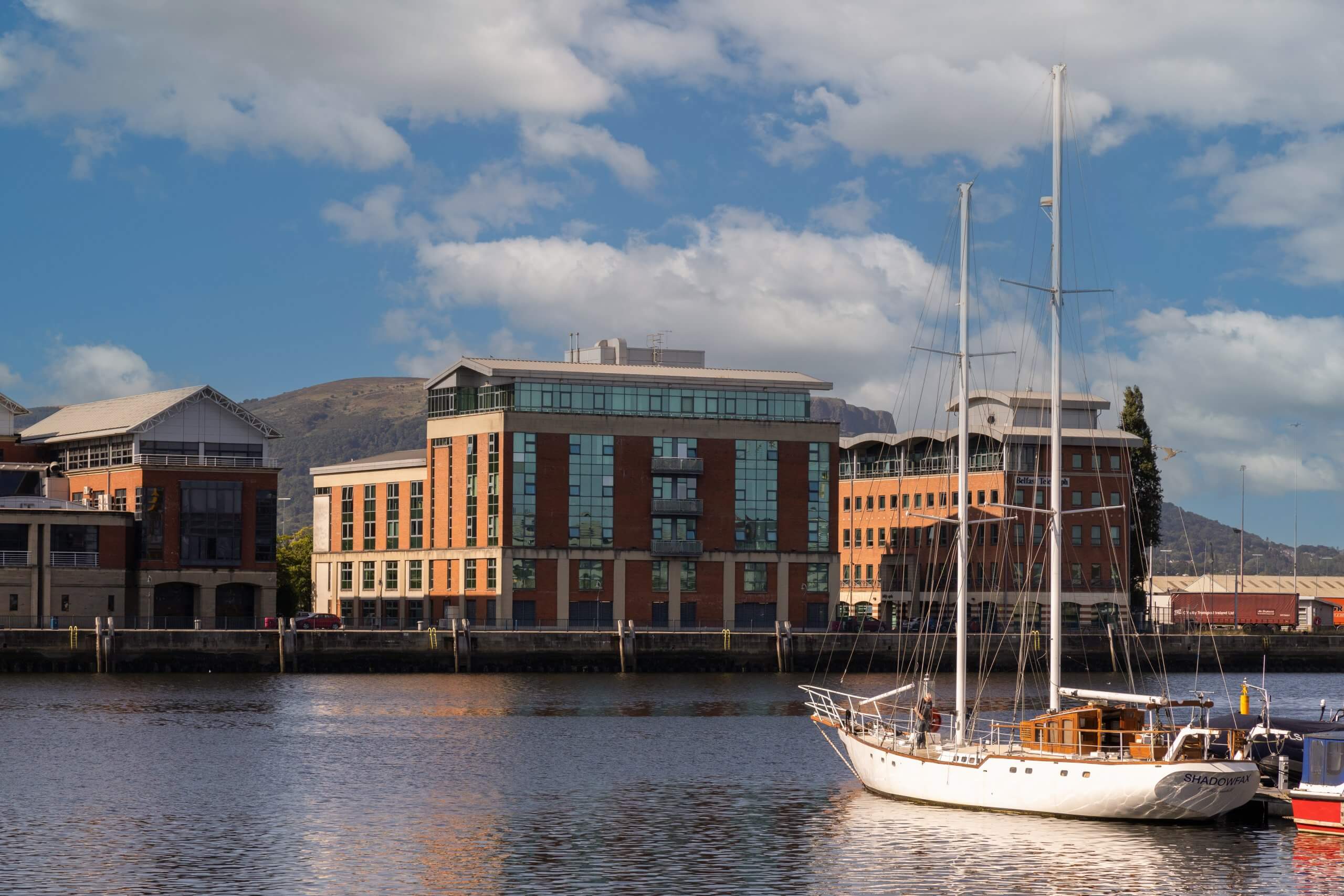 Belfast Telegraph 31 January 2023
Alyson Magee – 
Belfast Telegraph
The long-term site of Northern Ireland's Policing Board has come on the market as a let ahead of the watchdog's relocation to south Belfast.
Waterside Tower is located alongside Belfast Telegraph, CCEA, Baker McKenzie and UTV in Clarendon Dock, Belfast, and is a short walk from the city centre.
Featuring five floors ranging from 3,737 to 5,287 sq ft, with between nine and 13 parking spaces attached to each, the space is fit out to Grade A specification.
Based in Waterside Tower for more than a decade, the Policing Board is set to move to James House at the Gasworks in south Belfast.
A relocation plan was approved by the board in 2020, based on "accommodation requirements" and "changing operational needs" including a move to remote and hybrid working.
Lynn Taylor and Andrew Gawley of Lisney are letting agents for the property, which is close to the motorway network and a range of retail, leisure and service amenities.
https://www.belfasttelegraph.co.uk/business/northern-ireland/policing-board-offices-in-belfasts-clarendon-dock-come-on-the-market/1136749317.html