Commercial Rates
If you're a business operating from a commercial property, commercial rates can be one of your biggest expenses. An annual bill can be up to 20% of a business's total property cost, but if you have a chance to reduce this rate, take it — that's where we can step in.
Lisney was originally founded as a rating advisory company in 1934, so we've been reducing rates for Northern Irish companies for longer than any other agency.
If you need a team to advise you on rating appeals to the Land & Property Services (LPS), don't look any further than Lisney. We'll reduce the cost of you doing business.
First rate service nationwide
In Northern Ireland, the 8th Rating List came into effect on 1st April 2020. Your assessment (NAV) is based on a rental valuation as at the Antecedent Valuation Date (AVD) and can be challenged at any time.
There are many different reasons why your NAV can be incorrect, the overall tone of a scheme can be too high, measured areas can be incorrect, adjustments have not been taken into account properly, there are many angles to explore to ensure the valuation is fair and reasonable. Correct classification of use, occupation, development works and of course eligibility for Covid-19 related reliefs can also lead to reduced costs being secured for your business, as we have already done for many of our clients this year.
Whatever your commercial property type or use, we can use our expertise to identify opportunities for your business.
Our Belfast and Dublin offices have over 80 years experience in negotiating rating appeals for Irish businesses
Experts in the rating systems, North and South
Specialist knowledge of appeals proceduresin both Northern Irish rating systems
Most importantly, we can advise on when to lodge an appeal - and when to not
Sound practical advice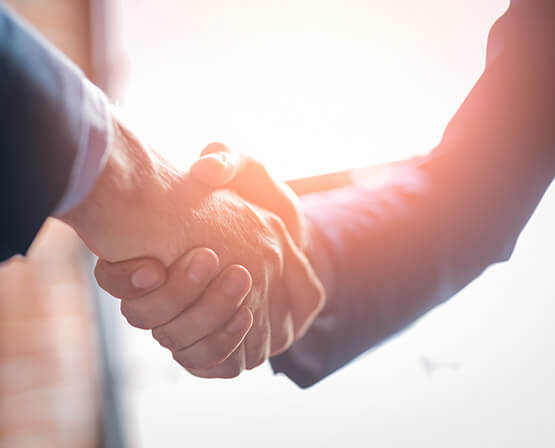 No complications
Everyone wants straightforward negotiations, and we can be an objective voice in the middle, to make sure all your property dealings run smoothly. And if you end up in a complicated process, we can provide expert witnesses at hearings.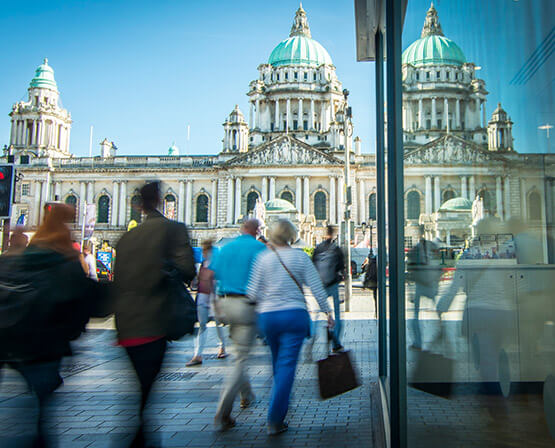 Helping all in the commercial sector
We make an impact in all areas of the property market, and it's always backed by our meticulous research. Our commercial reputation in Northern Ireland has also been built up over decades, through our expertise in retail, industrial, leisure and office sectors. And our lead over competitors in the residential sector extends to our growing number of PRS clients. Before you find out for yourself, see what other industry figures have said about us.
Our clients are our livelihood, so we're proud of the relationships we've built up over the years. We've lots of nice things to say about them, but here's some of the feedback they've given us. Even after a deal is done, we're always listening.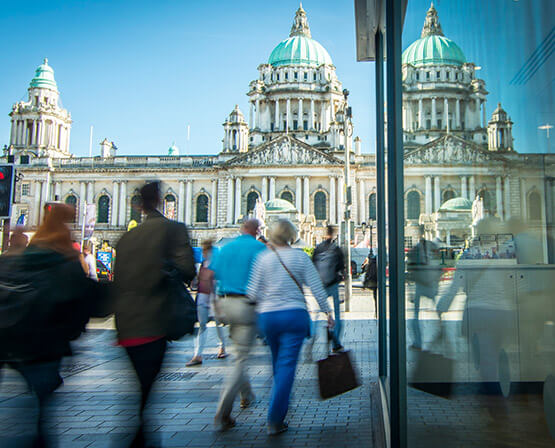 We're leaders in buying, leasing or renting commercial property, and we can support your venture with a vast range of consultancy services
We have some of the most comprehensive property research in Northern Ireland — so you can trust us with valuations and any other strategic advice you can think of.