Acquisition services
Acquiring commercial property can be a complex process, but we've been experts for decades, with thousands of satisfied clients. We acquire more commercial property per year in Northern Ireland than any other independent estate agent — for individual clients and prestigious organisations such as the Central Bank of Ireland, Brown Brothers Harriman, Salesforce and Euro2.
If you're looking to buy or rent any kind of commercial property, our experienced surveyors and agents will guide you through any acquisition process quickly and efficiently. We'll help you lean into the challenge.
Leading Northern Ireland's commercial sector for over 80 years
We've been leading the Northern Irish property market for over 80 years, and we'll offer all this experience and market knowledge to you when you get in touch.
We'll guide you through the whole process and take away the stress of having to find the property yourself and negotiate prices.
We've always been the property search experts — trust us to find your next commercial venture.
Serving some of Northern Ireland's most prestigious clients
Catering for individual clients or large organisations
Experts in residential or commercial property
Northern Ireland's most successful agent for acquisitions
Based on decades of research — we'll help you make the right decisions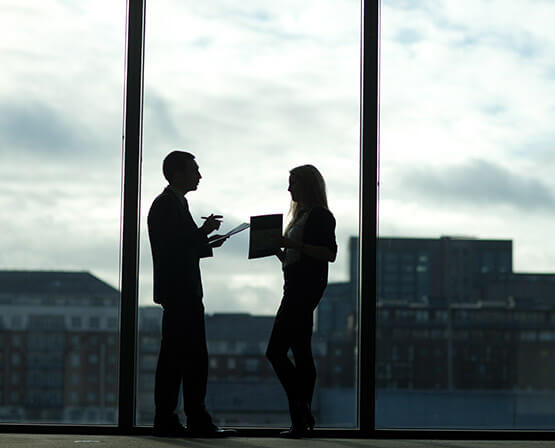 Realistic independent valuations
Every commercial sales process has to start with an independent, realistic valuation, and we always come up with an accurate figure that's based on up-to-the-minute market knowledge of the commercial market. Our realistic valuations will save you time and money in the long run.
Lisney — your biggest asset
We can make sure your assets are working for you every day, and your property or portfolio is maximising your rental income and capital value. From office blocks to apartment developments to shopping centres, find out how our Asset Management team can keep building on your success.
We're leaders in buying, leasing or renting commercial property, and we can support your venture with a vast range of consultancy services.
We have some of the most comprehensive property research in Northern Ireland — so you can trust us with valuations and any other strategic advice you can think of.