5 Ideas for a Hauntingly Fun Halloween at Home (Even in Lockdown!),
27th October 2020
This Halloween promised a few spooky surprises. It falls on a blue moon and a Saturday, and while we may have been anticipating some socially distant trick-or-treating, there was yet another bombshell in store: lockdown.
Even without the hunting for sweets house-to-house or festive parties, there are still plenty of ways for you and your family to celebrate spooky season at home!
1.Halloween Sweets Taste Test
Gather up all of your favourite Halloween sweets, from Swizzels to mallows, and have a night of it. Draw up a few criteria – which is the sweetest? Most colourful? Spookiest shape? Best tasting? At the end of the night, tally up the results and enjoy the fruit – er, fruit-flavourings – of your labour!
2.Bob for Apples
A classic Halloween party game, all you need are a few apples and small tub of water. Dip and dive and see who can pluck out an apple without using their hands. Bonus for Mammy and Daddy: one less Halloween activity involving candy!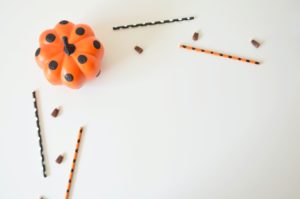 3.Wear a Costume…Yes, Even Inside!
There's no reason a lack of trick-or-treating should stop you from donning your favourite Halloween attire. Dress the kids up, pop on a few Halloween movies and enjoy the best of spooky season.
4.Carve Pumpkins
Did you know this famous Halloween tradition originated in Ireland? Pumpkin carving is basically a national pastime, although turnips were the gourd of choice for carving in the old days! Don't forget the tealights to illuminate your creations, and save the seeds for roasting!
5.Halloween Movie Marathon
Scary levels may vary, depending on the age of attendees! Our favourite picks for family-friendly viewing? The Nightmare Before Christmas, Hocus Pocus and Coco.