Licensed & Leisure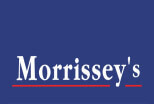 Lisney acquired Morrissey's in 2018 who have long been the leading firm of Auctioneers & Valuers specialising in the sale, acquisition and valuation of licensed premises and hospitality property in Ireland.  Morrissey's were initially established in 1935 in Nenagh, Co. Tipperary, the company moved to Dublin in 1946 and more recently merged with Lisney in 2018 to form the Licensed and Leisure Department within Lisney's full service offering
Services
The Lisney Licensed and Leisure Team (formerly Morrissey's) are the market leaders in the sale of licensed property having handled in excess of 1,000 pub sales since 1946. We will provide clients with current, comprehensive & realistic advise on price expectations together with a clear strategy for achieving the best possible price attainable.
Acquiring a licensed premises or a hotel property off market can be challenging as a large number of owners may have received other approaches in the past. The service we provide reviews the asset in question, its likely market appeal and likely value to the potential vendor.  We start by working with you on your target list of properties advising on likely price required for each together with whether a sale may be considered by the owner. Importantly we have a reputation of only making approaches in scenarios where the purchaser can perform and this reputation maximises engagement from property owners. This approach can assist in maximising the likelihood of success in exploring off-market opportunities whilst also minimising the stress associated with the procedure for the interested party. Finally we carry out approaches on a strictly confidential basis whereby we act "in trust" on behalf of the proposing purchaser thereby ensuring their identity is not revealed until a deal has been agreed and due diligence progressed.
Landlord:- When letting a licensed property it is vitality important the tenant business matches the potential for the property and the location. We have an in depth knowledge of the vast majority of market participants within the licensed property market and can work with you to compile a shortlist of suitable tenants to target in addition to offering the availability publicly should you so require.  Our knowledge together with the process we set out ensures the best combination of tenant covenant and annual rent is chosen. Our aim is to create a hassle free tenancy with little or no management or oversight required.
Tenant:- Similar to Acquisitions as noted above we review the proposing Tenants criteria and requirements with a view to matching with suitable properties and locations.  Negotiations can then be commenced directly with the Landlord or the Landlords Agent by us on the proposing Tenants behalf so as to ensure the most favourable lease terms are secured.
The Lisney Licensed and Leisure team benefit from 3 VRS registered valuers all of whom are currently actively negotiating market transactions ensuring all valuation advise reflect current market trends. Our team attains the highest professional valuation standards as prescribed by the RICS Red Book.
We have vast experience with one off valuations for secured lending, portfolio valuations and valuations for legal or probate purposes.
Naturally, rents rise and fall depending on the property market, and most commercial leases are up for review every five years. The law also allows tenants to renew their lease if they meet certain criteria, which opens up negotiations between landlord and tenants. We can step in at this point — if you're a landlord or tenant, we can help with your next rent review, lease renewal, or support you in court. Lease restructuring is an ever-growing area, and we have a vast knowledge of re-gearing leases and negotiating surrenders.
As market leaders in the licensed property market, our team of chartered surveyors has a world of experience in all property matters, with superior market knowledge and technical ability. We can act for either party in negotiating rent reviews and lease renewals.
The Lisney Licensed and Leisure Team have unrivalled experience in the valuation, sale and acquisition of licensed & hospitality property thereby best placing us to provide brokerage advice to parties that are considering the sale of their asset.  We provide a comprehensive overview of the potential opportunity to be offered to the market including but not limited to a review of the asset in question, overview of past performance and potential for further developing trade, detail of likely capital expenditure that may be required and opportunities that the market may see in terms of value-add.  We advise on the most suitable mode of disposal, be it on or off market coupled with our opinion of the most suitable marketing campaign to be employed in order to provide the required exposure to the market.  These elements combined ensure that we are able to provide realistic advise on price expectations together with a clear strategy for achieving the best possible price attainable.
We are specialist advisors to the market in respect of all Licensing requirements.  We have a strong track record in the sale and acquisition of all licence classes with our service delivered through expert knowledge in the field thereby enabling us to secure or dispose of licences within a short timeframe matching vendor and purchaser requirements with a high rate of completion.
Expert evidence can be required in varying disputes across land, property and construction. We provide expert witnesses that enjoy the requisite experience specifically within the licensed and hospitality sector to enable provision of assistance to the court on all matters relating to the sale and valuation of licensed property.
If you're a business operating from a commercial property, commercial rates can be one of your biggest expenses. An annual bill can be up to 20% of a business's total property cost, but if you have a chance to reduce this rate, take it — that's where we can step in.
Lisney was originally founded as a rating advisory company in 1934, so we've been reducing rates for Irish companies for nearly 90 years.
Once the valuation is received if it is excessive it is vital to make your representation at that time otherwise it stands for 10 years.
Valuations of licensed premises are calculated on a percentage of 'Fair Maintainable Trade' and actively selling, letting and valuing licensed premises puts our team in a unique position to make representations on your behalf on what constitutes fair maintainable trade and what discounts should be applied to reflect the specifics of the trade enjoyed.
We have unrivalled market information that enables us to launch a strong representation on your behalf against an excessive valuation.