7 gadgets you'll want in your first home,
12th October 2016
Whether you're a technical savant or someone who needs help programing the telly, technology is a huge part of life.
Smart tech is becoming more accessible and all kinds of weird gizmos are flooding the market (finger forks, anyone?). If you can think of it, it probably already exists so today we're taking a look at seven gadgets you'll actually want in your home.
1. Roomba/Braava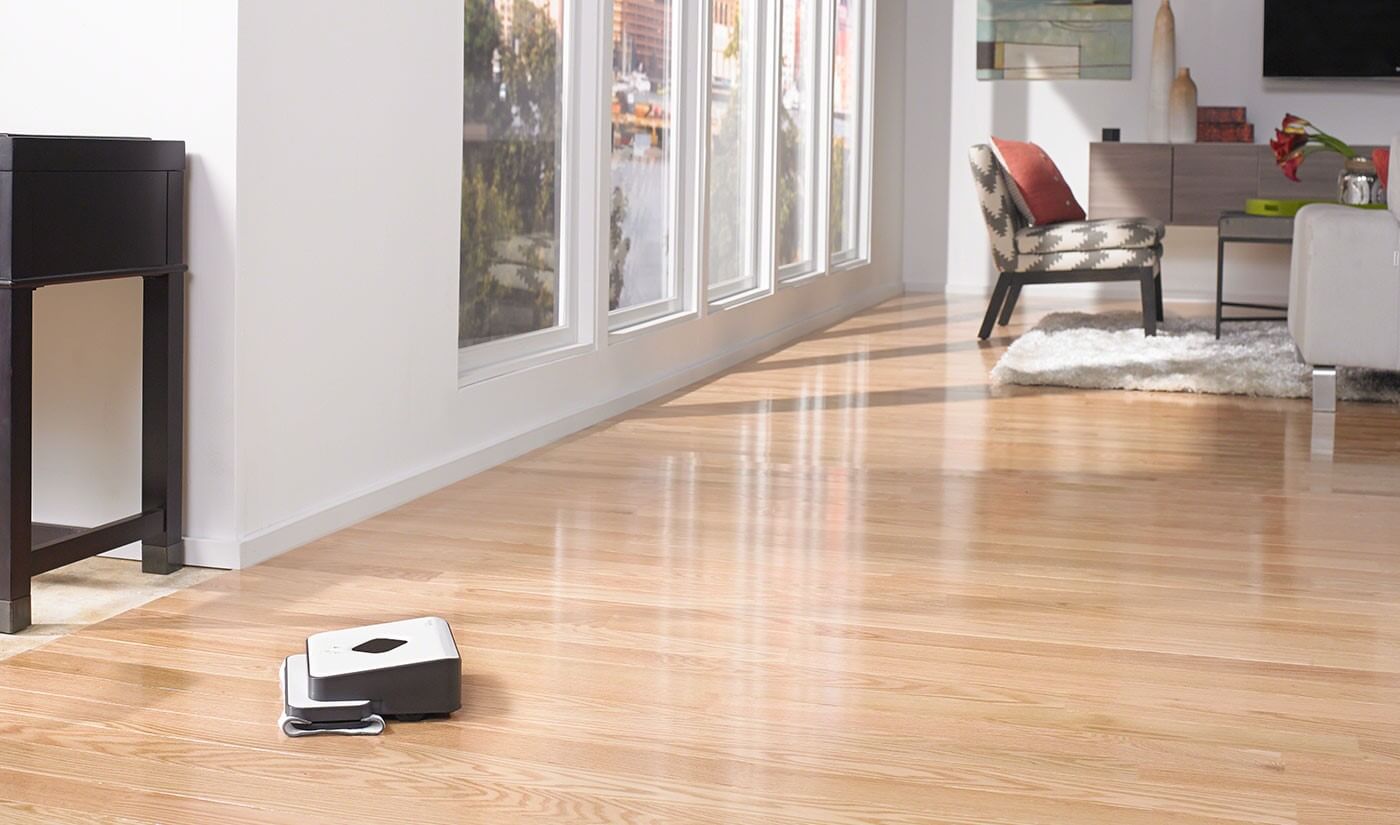 The iRobot Braava in action.
While the excessive vowels may suggest a tech heavy design, the Roomba and its mop-based brother Braava are intuitive household gadgets.
The Roomba takes the hassle out of hoovering. Turn it on, set it up, and unleash it on your home. With clever navigation, this little guy powers around to vacuum even the toughest of ground-in dirt from your floors.
The Braava works on a similar principle, except it swaps doing the hoovering for mopping your floors.
Get them both from irobot.ie. The Roomba starts at €369.99, while the Braava starts at €249.99.
2. Air fryer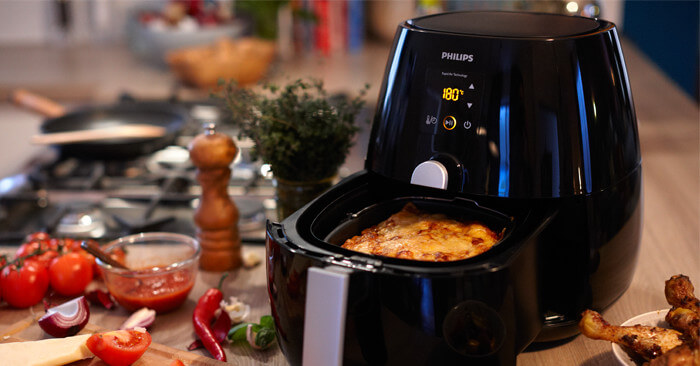 The Philips Airfryer – retailing in all electrical stores for €139.99-149.99.
Good as we all try to be, fried foods often sneak their way into our diets. Fried chicken, fish and chips, noodles, falafel. Chock full of cholesterol and dripping in oil, they're seriously delicious and seriously bad for us.
The air fryer aims to change all that. First launched in Europe and Australia in 2010, air fryers should be a staple of every modern kitchen.
Air fryers use Rapid Air Technology to 'fry' food in really fast circulating air at temperatures of up to 200 degrees Celsius. The food will be just as crisp as if you'd fried them in a traditional fryer but with up to 80% less fat.
Now that is delicious.
Air fryers are available from all good appliance stockists, like Harvey Norman, Littlewoods, Currys and more.
3. Nest Learning Thermostat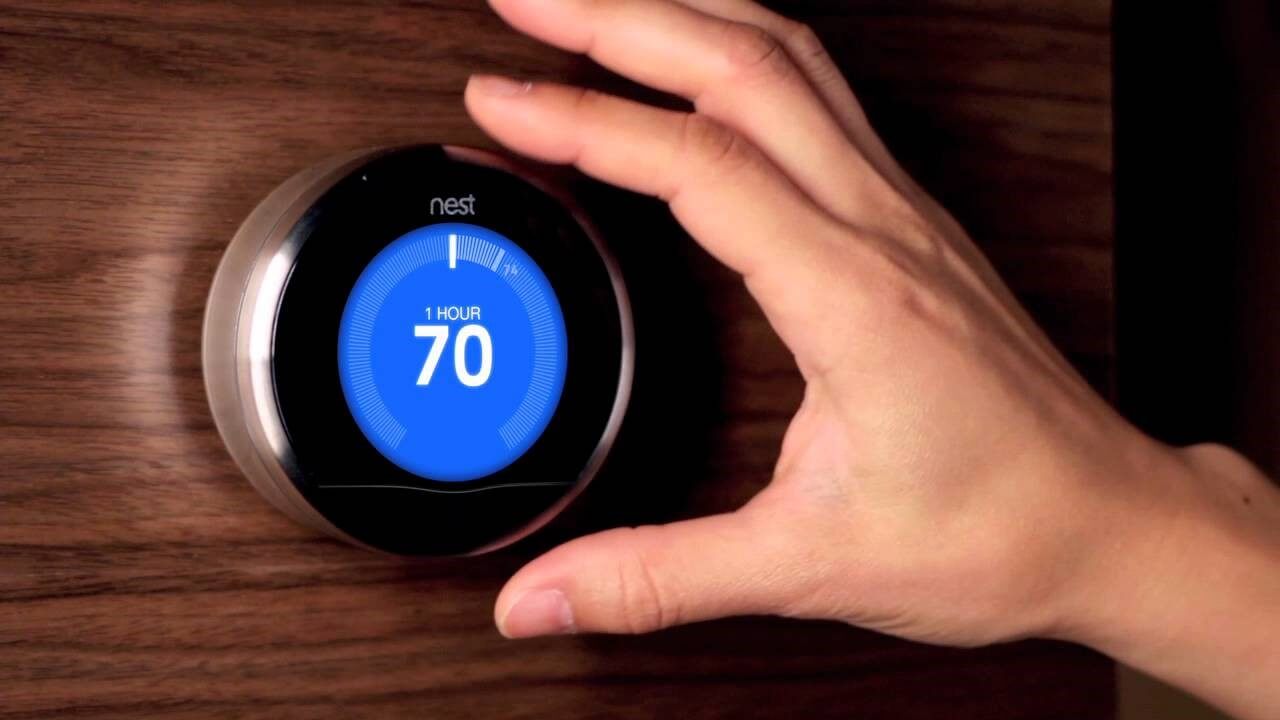 In the last couple of years, Nest has positioned itself as a market leader in the smart tech space, designing and creating a suite of techy gadgets for the home.
The Nest Thermostat is probably their most well-known product, popping up in homes all around Ireland. According to their website, the Nest controls up to 60% of your energy – so it has the potential to be a tidy money-saver.
The unique thing about the Nest is that it learns from you and your habits. It'll even turn itself down when you're away for a more effective heating system. Pair it with your smartphone for even more efficiency.
Prices start around €249. Visit nest.ie for more info.
4. The Drop scale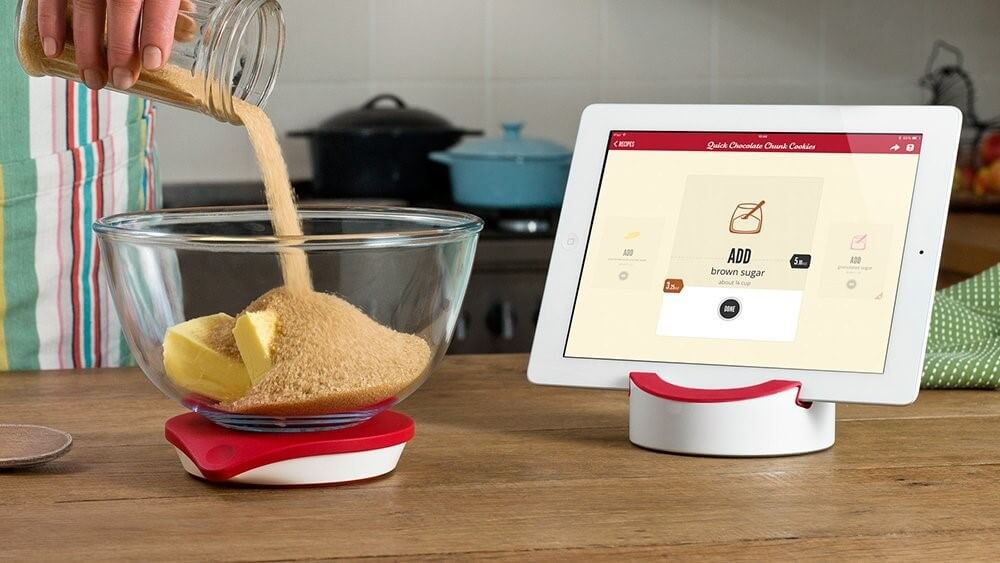 If you're a kitchen enthusiast with a habit of going off-recipe or you're not so gifted in the culinary arts, the Drop scale is a smart scale and app combination to help you cook up healthy, tasty food with minimum effort.
From Dublin-based start-up Drop, the app and scales combine to make a digital cookbook that even hazardous cooks can follow.
Mix and match recipes and ingredients on the app, follow simple step-by-step instructions, and serve up beautiful food or drinks. It'll even help scale your recipes or substitute ingredients if you find you don't have enough of something. Handy!
The Drop Scale retails for around €70 here.
5. Philips Hue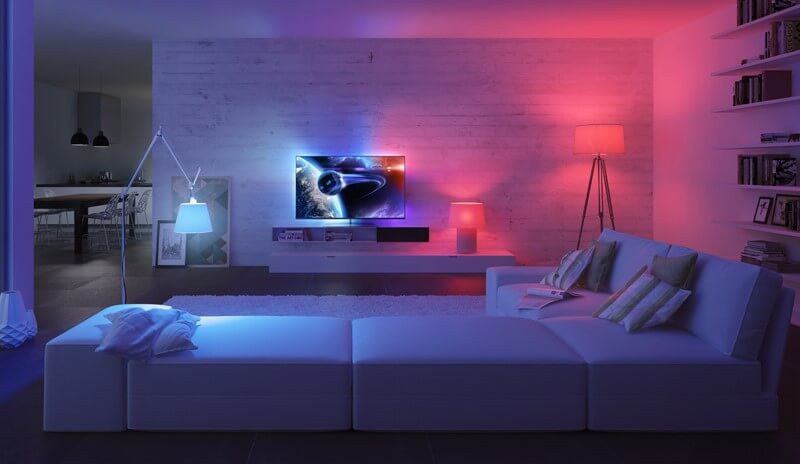 Image via Cuberob.com
While a personal wireless lighting system might seem unnecessary for most homes, it's still pretty nifty. Use it to create the perfect atmosphere or to accent your interior by changing the colours of the lights in a room.
Prices start from €21.99, with starter packs available in Argos, B&Q, and on Amazon. Visit the Philips Hue site here.
6. Amazon Echo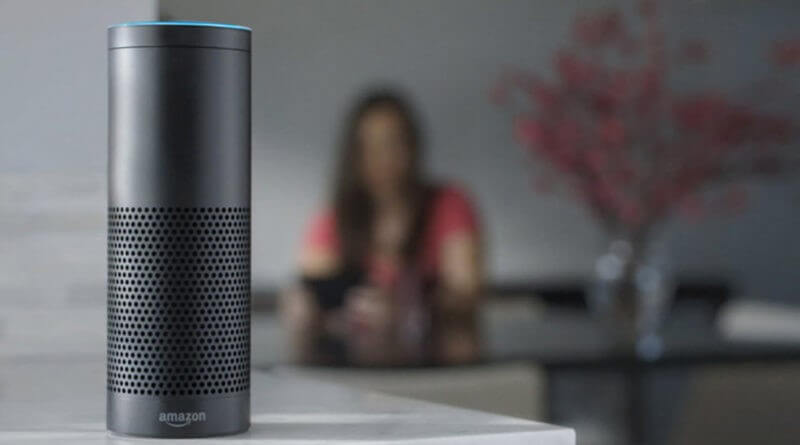 If you've been following Mr. Robot's sublime second season, chances are you've already seen the Echo in action as FBI agent DiPierro pours her heart out to the digital assistant.
Part Bluetooth speaker and part assistant of the future, the Amazon Echo is currently leading the race to be the go-to smart home assistant. Use it to play music, control smart appliances/homes/phones, source the weather and other info, or read books out loud.
It'll even pair up with a whole host of apps like Spotify, Uber, Nest, and IFTTT. If you don't recognise any of those apps, the Echo might not be for you, but if you do, then it's worth checking out!
For more info, check out Amazon Echo.
7. inCharge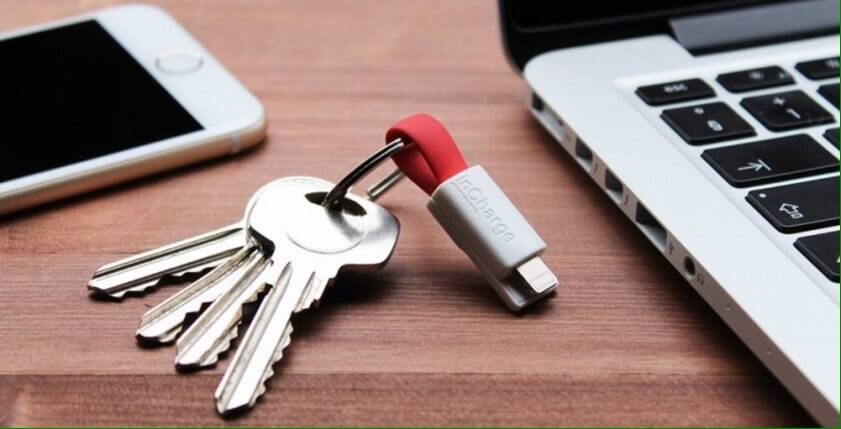 Originally an Indiegogo project that raised 1454% its fundraising total, the inCharge claims to be the world's most portable USB charging cable for iPhone and Android.
Super portable, it's roughly the size of a house key so fits snuggly onto your keyring. If you don't want to use it for data transfer, the brother product inCharge Bolt is the same price but will charge your device twice as fast.
At the time of writing, the inCharge Bolt and postage and packaging to Ireland cost about €14. Get one here!
Honourable mention: Yeti Heated Slippers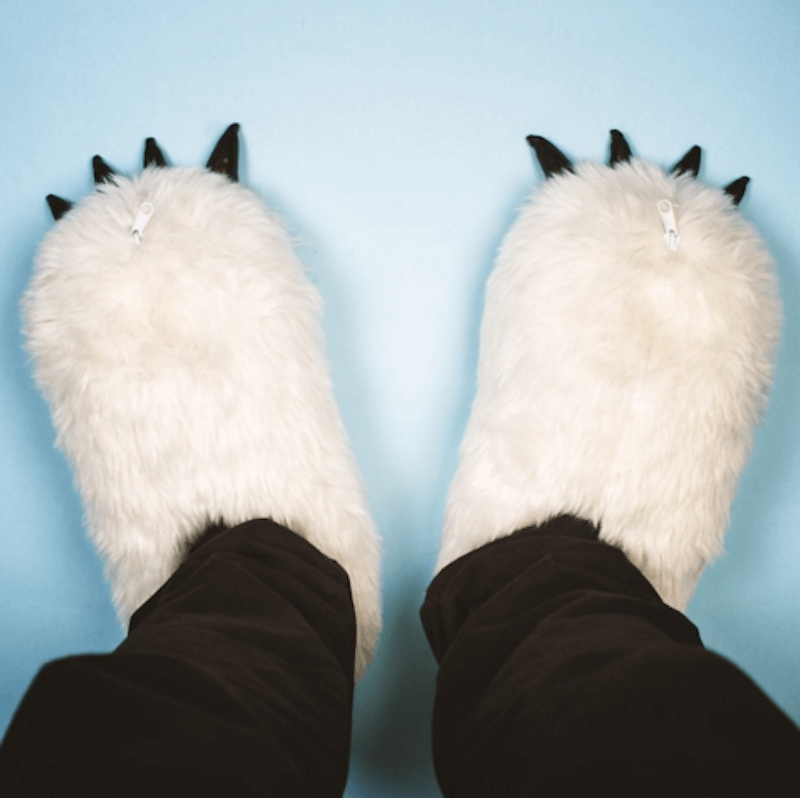 Slightly ridiculous? Yes. But (and it's a big but), these yeti slippers are perfect for the upcoming winter with four to six hours' warmth from one charge. Pick a pair up on Firebox for €40.
For something a little more traditional, Arthritis Ireland sell rechargeable warming slippers to keep your toes warm all winter.
Why not?
On the market for a dream house to fill with cool gadgets?
At Lisney, we're experts in selling houses and we know how to get the best deal for you.
If you have a question about viewing a house, get in touch or follow us on Facebook, LinkedIn, and Twitter. If you enjoyed this
article, please share it by pressing the social icons below.
Prices and details were correct at the time of writing, late September 2016. Lisney has no affiliation with any of the products/providers listed.