Fast Fashion Firmly Consigned to Past,
5th March 2020
Sustainability agenda continues to gain prominence in the retail world, both at home and abroad.
It is argued that the fashion industry is the second most polluting industry in the world and accounts for more than 8% of global climate impact, greater than international airline flights and maritime shipping trips combined.  It is also the second biggest consumer of water.
The average consumer buys 60% more today than 15 years ago but doesn't keep items for half as long – clothes have a short life span and are disposable.  Companies' over-production leads to piles of unsold merchandise that ends up in landfills or is incinerated. Shocking, right?
In July 2018, it emerged that Burberry had burned almost £30m (€32m) of stock. This naturally sparked outrage.  Oxfam Ireland states that 225,000 tonnes of clothing ends up in a landfill in Ireland every year.  The majority of fabrics in cheap garments, unlike wool or cotton, are not biodegradable. This means when clothes are dumped into a landfill, toxic synthetic fibers pollute water sources.  At the current pace, the global fashion industry's greenhouse gas emissions are on track to surge more than 50% by 2030 as global demand rises.
With the surge in environmental concern forcing brands to accelerate sustainability plans and evolving consumer demands, can this be altered?  The issue of excess inventory needs to be addressed in addition to how sustainable fashion is defined.  The gap needs to be bridged with improved offering and marketing of sustainable fashion.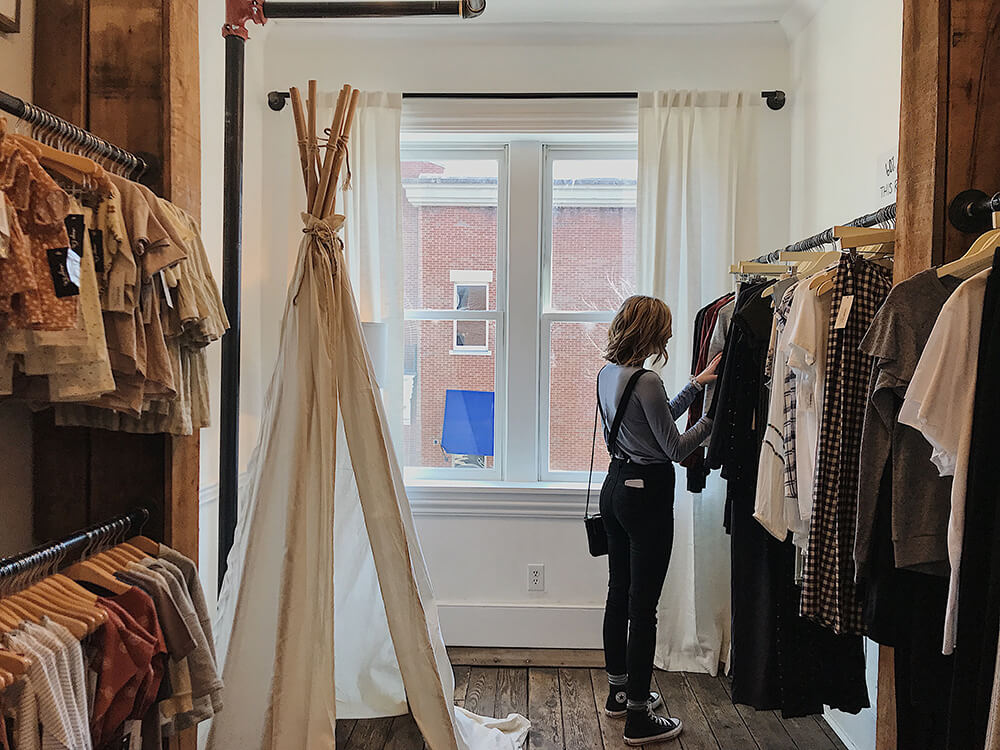 There are many groups and agreements involved in sustainability in the fashion industry including the G7 Fashion Pact. Signatories include leading industry players, H&M, Zara, Nike and Gucci and two of Dublin's biggest retailers, Brown Thomas and Arnotts. Whilst there is no mandate that companies are required to adhere to, some retailers have made pubic commitments and bodies have made positive changes by implementing action within their organisations. These include:
H&M, the Swedish group that also owns the Cos, & Other Stories, Monki and Weekday brands, is aiming to have 100% recycled or sustainably sourced materials by 2030, up from 57% now. It is also testing out a free mending service and has tested a rental service in their flagship store in Stockholm.
Adidas is one of the largest sportswear makers in the world. The company has set some good environmental and labour standards, including a public commitment to reduce its direct and indirect greenhouse gas emissions by 15% by 2020.
Consumers are more informed about the sustainable qualities of retail products. Whilst some existing organisations are well ahead of the game, other retailers are beginning to respond, for example:
Amazon vows to be carbon neutral by 2040 and to buy 100,000 electric delivery vehicles from a start-up company.
Tesco Ireland have achieved zero food waste sent to landfill since 2009 and have made significant energy efficiency upgrades to the fridge, lighting and heating systems across stores. They have also vowed that their packaging will be fully recyclable, and that all paper and board used will be 100% sustainable by 2025.
Trends for 2020 include:
Greater Transparency
Vague sustainability claims by companies are misleading.  A product labelled "ethically sourced" without any other accreditation gives rise to greenwashing and distrust among consumers by failing to provide adequate detail on the company's environmental initiatives.  There is no industry standard currently in the fashion industry and greater transparency is required throughout the supply chain as consumers are more socially and environmentally aware.
Companies leading the way include Adidas, Reebok and Patagonia, each with a transparency score of 64%. Retailers ranked according to how much they disclose about their social and environmental policies, practices and impact.  H&M and Esprit complete the top five out of 200 global fashion companies.
Innovative Fabrics and Processes
What is in a label? Natural fabrics such as recycled cotton, organic linen and organic hemp are sustainable.  Visionary leaders are working towards developing and using more sustainable products in an effort to move away from non-renewable resources.
Tencel, a cotton alternative, is a sustainable fabric made from cellulose found in wood pulp.  It requires less land and water than cotton production.  Established brands already using Tencel in some of their products include Uniqlo, Lululemon and Patagonia in addition to younger brands like Reformation who had sustainability built into their business model from the beginning. Puma, Hugo Boss and H&M have used Piñatex, a plant-based leather alternative made from pineapple leaves in their footwear collections.
Many fashion designers are using traditional, natural dyes as a part of their efforts to create sustainable fashion and digital printing is one example from a growing list of new, more sustainable fabric-colouring technologies.
Reduce, Reuse and Recycle
While these concepts are by no means new, they are enjoying a revival while promoting a circular economy in the fight against waste in retail and is now more in focus for the fashion industry.
Buy less and buy better and/or operate a capsule wardrobe of essential and versatile pieces.
Reuse items that are already in your wardrobe by re-wearing.  Kate Middleton is prolific at re-wearing her clothing.
Reuse by upcycling and giving existing garments new life by altering the fit, style or colour.  Rag Order is an Irish online tailoring, alterations and upcycling service.  Retailers like M&S offer free alterations on men's suits over certain price range and Levi's is known for its cool in store customisation stations.
Recycle items you no longer wear.  You may even find a vintage gem when you are dropping off your preloved clothes at your local charity shop.  Charity shopping may have been considered taboo but is enjoying popularity once again.
Patagonia is known for their environmental sustainability and pioneered an in-house repair and resale model by buying back their own products and selling those used items at a discount price.
Resale and Rental
In fashion, the shift to new ownership models is driven by growing consumer desire for variety, affordability and sustainability.  Resale and rental models are growing rapidly.  Some of the biggest ecommerce sites are based on reselling second-hand items such as the RealReal and ThredUp or apps like Poshmark and Depop.
The second-hand clothing market has been growing 21 times faster than retail clothing over the last three years and is on track to be larger than fast fashion by 2028.
Lisney acquired a gem of a second store on Exchequer Street for Designer Exchange who sell preloved handbags and accessories.
Physical Stores
Primark defended its fast-fashion offering and said shopping in-store is more environmentally friendly and sustainable than online delivery.  How will sustainability affect physical stores?  Attention is also turning towards physical store design.
We are already seeing the emergence of refill stores like Twig Refill Shop in Cork and The Source Bulk Foods in Rathmines, Dublin.  Will a re-emergence of vintage and second-hand stores fill the vacancy gap and join established favourites like Dublin's Jenny Vander and Nine Crows?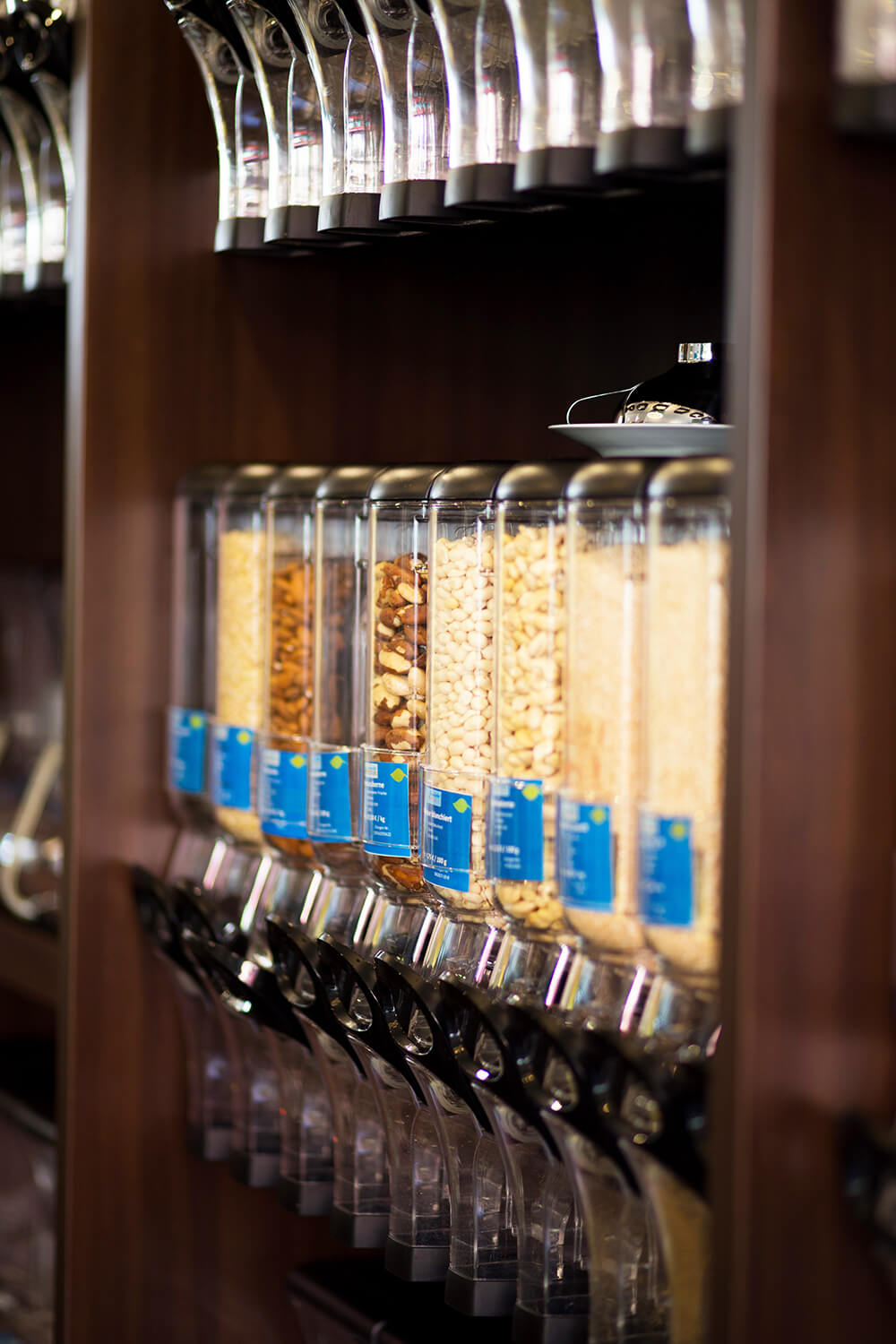 Despite forecasts and predictions, only time will tell how an ever-changing retail landscape will impact the future of global climate change.  Fashion brands, retailers, consumers, influencers and celebrities. Collectlively, we all have a role to play.