Home value: 5 small steps to skyrocket your property's price,
7th September 2016
Think of your house as a precious gem that's been left in a dusty attic for years. You may know its value but sometimes you need to give it a polish to convince other people of its worth.
After all, they say we eat with our eyes and the same could be said about house-hunting. Location, value and size all play a part but people still want to fall in love with a house before they part with their life's savings. Luckily there are some simple things you can do to give your home the polish it needs so buyers will be rushing to snap it up.
1. Get your kitchen in order
The kitchen remains at the heart of most homes and it's one of the most important rooms in your house. Most upgrades to a kitchen will automatically add value to your house.
That's not to say that you have to refit all the worktops and cabinets. A few simple upgrades can make a big difference. For example, a small outlay could improve those old-fashioned sink fittings, light fixtures or fix the cracked tiles behind the cooker.
Something as simple as installing new blinds or upholstering old furniture can give your kitchen an instant makeover. Make it a space that people want to live in and they'll be much more likely to fall for your house.
2. A drop of paint can work wonders
A fresh lick of paint can make all the difference when someone views your home. Painting is a cheap, effective way to make your property more appealing so it's a bit of a no-brainer.
Paint the interiors to give it a clean and stylish finish but don't be tempted to choose colours based on your own preferences. Pick neutral colours with mass appeal to increase your chances of making a good impression.
If your exteriors are looking old or shabby, you should consider painting the outside as well. Dull walls or peeling paint will deter buyers, creating a bad impression and ultimately reducing the perceived value of your property.
Pick tasteful colours that match the neighbouring houses but give it a modern update. If you've had your exterior painted recently, you'll probably get away with renting a pressure hose to give it a wash and make it really shine.
It's a relatively small thing, but it all adds up to more demand and a potentially higher bid on your property!
3. Clean your garden
You wouldn't enjoy a meal in a restaurant if the table was filthy, no matter how nice the actual food was. It's the same principle with a home. The garden is an extension of the house so it's important that it doesn't let the side down.
Weed the area, mow the lawn and tidy up any shrubbery. Buyers won't be impressed if your garden looks like the set of Predator. If you can't face the prospect of taming the jungle in your backyard, you can call in a professional to whip it into shape. It shouldn't be too expensive but it's definitely worth it – and besides, a well-kept garden adds a lot of appeal to any house.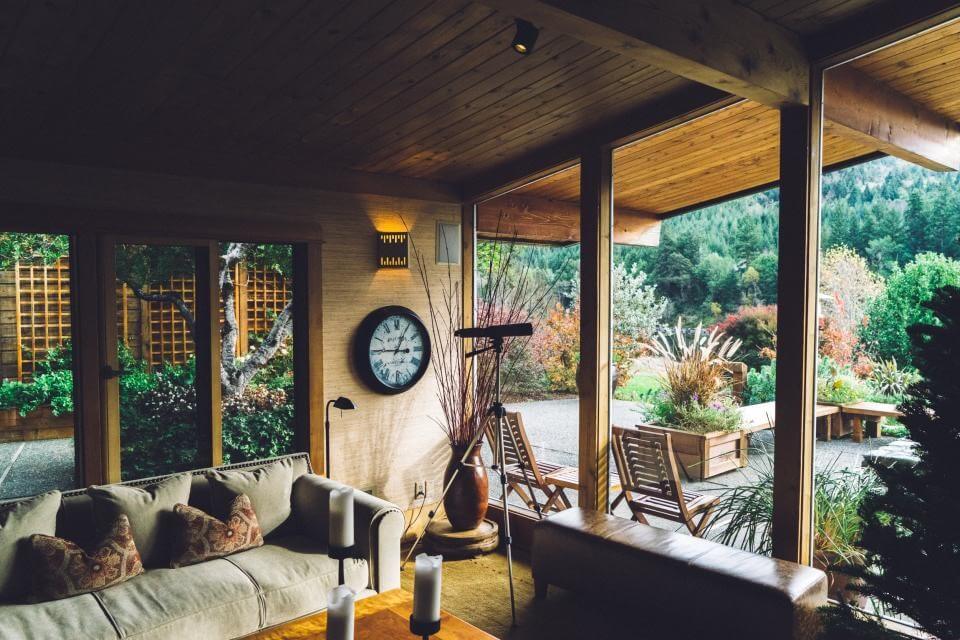 4. Fix up any obvious problems
Most houses have a few niggly issues that the owners have become used to over the years. Maybe it's a broken door handle or a tap that won't stop dripping. You may be reluctant to splash out on repairs but it's all about reassuring the people who view your house.
Ask a friend to walk around the house and point out any issues that you might have overlooked. What you see as a small problem can raise alarm bells for prospective buyers.
It's not so much the problem itself but rather the questions it raises. If you couldn't be bothered to fix small things like a door handle, what other issues have been left unaddressed?
5. Put your best foot forward
First impressions matter and your front door is the first thing that most people will see when they view your property. Does your entrance look smart and presentable? If not, you should think about giving it a makeover.
A drop of paint can really help your door to stand out but make sure that the surrounding area is clean and tidy too. Polish or change your door fittings if they're past their best. If your door has seen better days, consider getting a replacement.
Ensure that the area's well lit. You don't want your shadowy doorway to look like a scene from a horror film when people come for viewings.
You want your front hallway to wow viewers when they cross the threshold. Make the best of the space and avoid clutter. It should make potential buyers want to see more and convince them that this could be a dream home for them.
While many of the steps above are small tweaks, they could all contribute to more demand and potentially higher bids on your house. Much like the precious gem stone in the attic, all it takes is a little elbow grease and polish!
Do you want to sell a property?
At Lisney, we're experts in selling houses and we know how to get the best deal for you. We've been "polishing" houses for years so we know just what you need to do to win buyers over.
If you have a question about viewing a house, get in touch or follow us on Facebook, LinkedIn, and Twitter. If you enjoyed this article, please share it by pressing the social icons below.