How to get the most out of your garden (even during an Irish summer)
Ah, the joys of an Irish summer. It gets us all thinking about barbeques in the back garden, lounging on sunchairs reading a blockbuster while sipping a cocktail.
The reality of an Irish summer isn't quite so glorious: quickly incinerating a frozen burger on a disposable barbeque between torrential showers while you try to finish that novel you've been reading for three summers straight.
Still, while the Irish summer may come with a caveat of less than stellar weather, sprucing up your garden is a worthwhile task – both for aesthetics and house price.
TV property expert Sarah Beeny theorises that spending €1,500 doing up your garden could see an improvement of two percent on your asking price when selling your home.
In fact, if you're smart about it, you can do your garden up over the space of a weekend and get the best out of it just in time for however fleeting the summer may be.
Garden update tips
1. Start small
Are you someone who wants to channel your inner Darina Allen and come home to a bountiful vegetable garden where you pick your own dinner every night? Or are you more into the simple pleasures of a few colourful flowers and plants to liven up your garden?
If it's a vegetable patch that makes your heart sing, start with the basics. There's no need to go ploughing ridges or digging up your lawn at this stage!
You can get a couple of 'grow bags' from your local garden centre that you can plant potatoes in with minimal effort – a few scoops of moss peat and the occasional watering and you're good to go.
You can even set herbs in a few pots you have lying around the shed if you want fresh basil, garlic or something more exotic.
A few potted flowers and plants can really make a big difference too – just pick what you like at the garden centre and place them where you want them. Keep them watered and so long as they get any bit of sun at all, they can look after themselves.
Before you get started, though, keep in mind aspect. The aspect will affect the kind of light your garden will get, and subsequently what will grow there.
2. Make sure your soil is ready
Whether you're planting flowers you picked up in a garden centre or a more comprehensive vegetable garden, the first thing you need to do is check that your soil is ready for it.
Even if the winter is mild, you still need to check. The basic rule of thumb is to pick up a handful of soil in your hand. If you can roll it into a ball and it sticks together then the soil is too wet. You can either add moss peat to it at this stage to dry it out or wait and let Mother Nature take care of it for you.
Before you go digging, think about the overall garden for a minute. It's a good idea to put the bulbs of the plants where you want them on your garden and then look at them all spread around – that way you can see exactly what goes where.
If you are relying on potted plants, don't forget to make drainage holes in the pots to prevent over-watering. Nothing is quite so wilting as a wilted garden!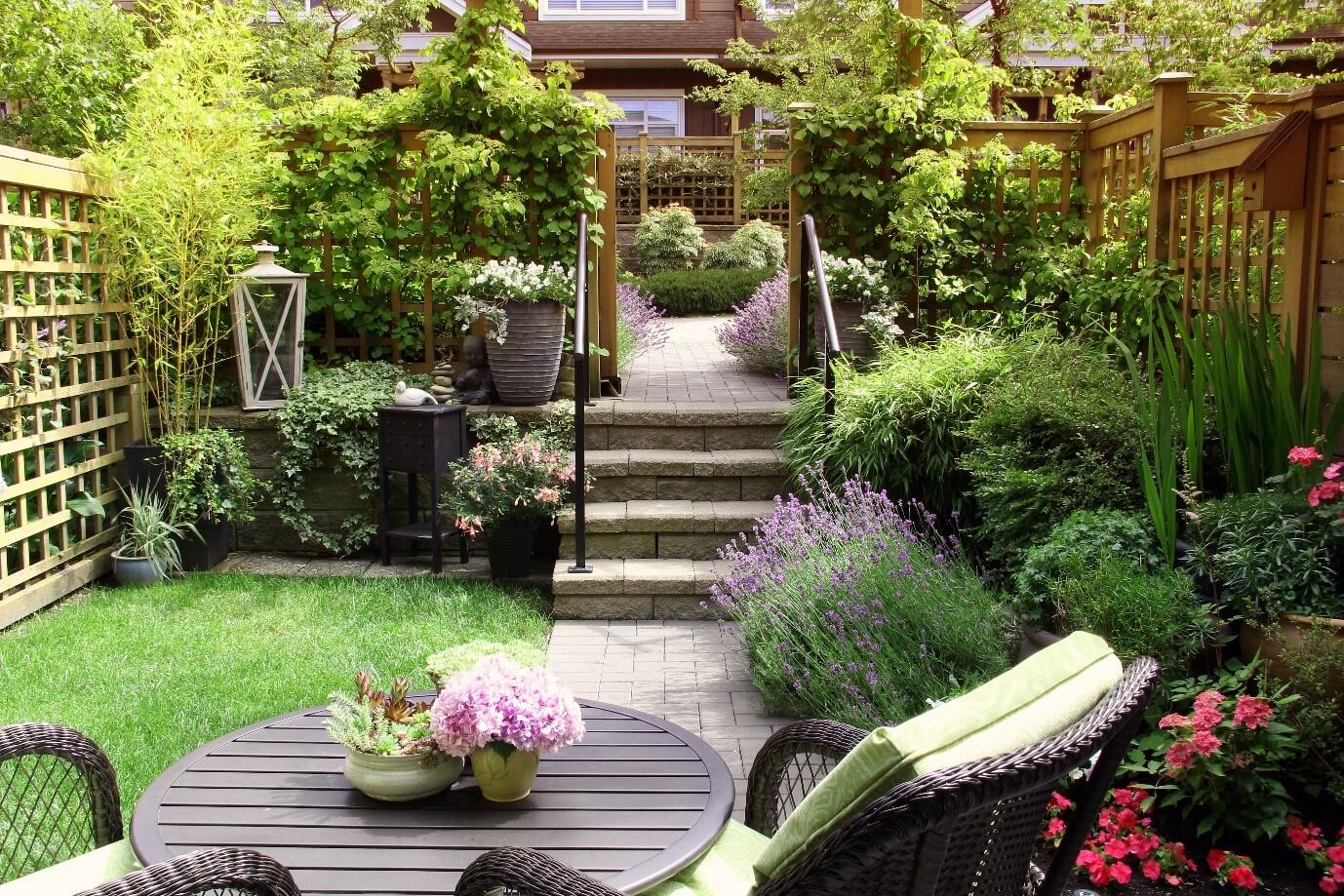 3. What to plant if you start now
If you plant now (mid-Spring if you're wondering), you can have sunflowers, marigolds and nasturtiums that will bloom in the summer months. These all start as seeds so all you need to do is make sure that your soil is ready – and then plant them at between four and eight inches deep. Keep the patch well-watered and in four weeks' time you could put fertiliser on them to help them on their way.
The seeds are really cheap (€5 for around 25 seeds each) and make a real statement. Just keep in mind the rule of three, as a random scattering of various plants will look chaotic so prioritise a mixture of plants in groups.
Vegetable-wise you could start planting courgettes, cucumbers and lettuce if you have a patio or shed to keep them indoors for another few weeks.
4. Invest in the garden room of your dreams
A garden room is a possibility for those less inclined to nurture a garden, though it also will be a more expensive job.
According to the Irish Times, costs start at around €11,000 and construction could take as little as two weeks.
The article went on to say, "another advantage of going for this kind of addition is that there is no impact on your home while the works are ongoing. Anyone who has had any kind of building work done appreciates the amount of upheaval that even the smallest of jobs causes – so this is not to be underestimated."
Still, it's worth thinking about as it could be a real statement piece for your garden and a unique selling point should you choose to sell.
5. Take the easy way out
Not everyone is into gardening or garden sheds, but there are still things you can do to increase the appeal of your garden. You can cover it entirely in decking, put a hard surface down for a basketball court for your kids or a tennis court for you.
You can even cover it in astroturf if you want the appearance of a lawn without much effort. Your local garden centre will have rolls of astroturf for around €20 apiece so it could be a job that you complete this weekend.
Regardless of what you decide, keep in mind the words of AA Milne, the creator of Winnie the Pooh, who said, "weeds are flowers too, once you get to know them."
Let your garden go wild and call it a nature reserve. It's your garden – enjoy it the way you want!
Planning on selling your house or upgrading to a house with a garden?
If your current home doesn't have a garden or you are thinking about moving to a house with more room to grow (pun intended), then get in touch, and remember to follow us on Facebook, Twitter or LinkedIn for all the latest Lisney news.