How to Set Up the Perfect Home Office, No Matter What Space You Have!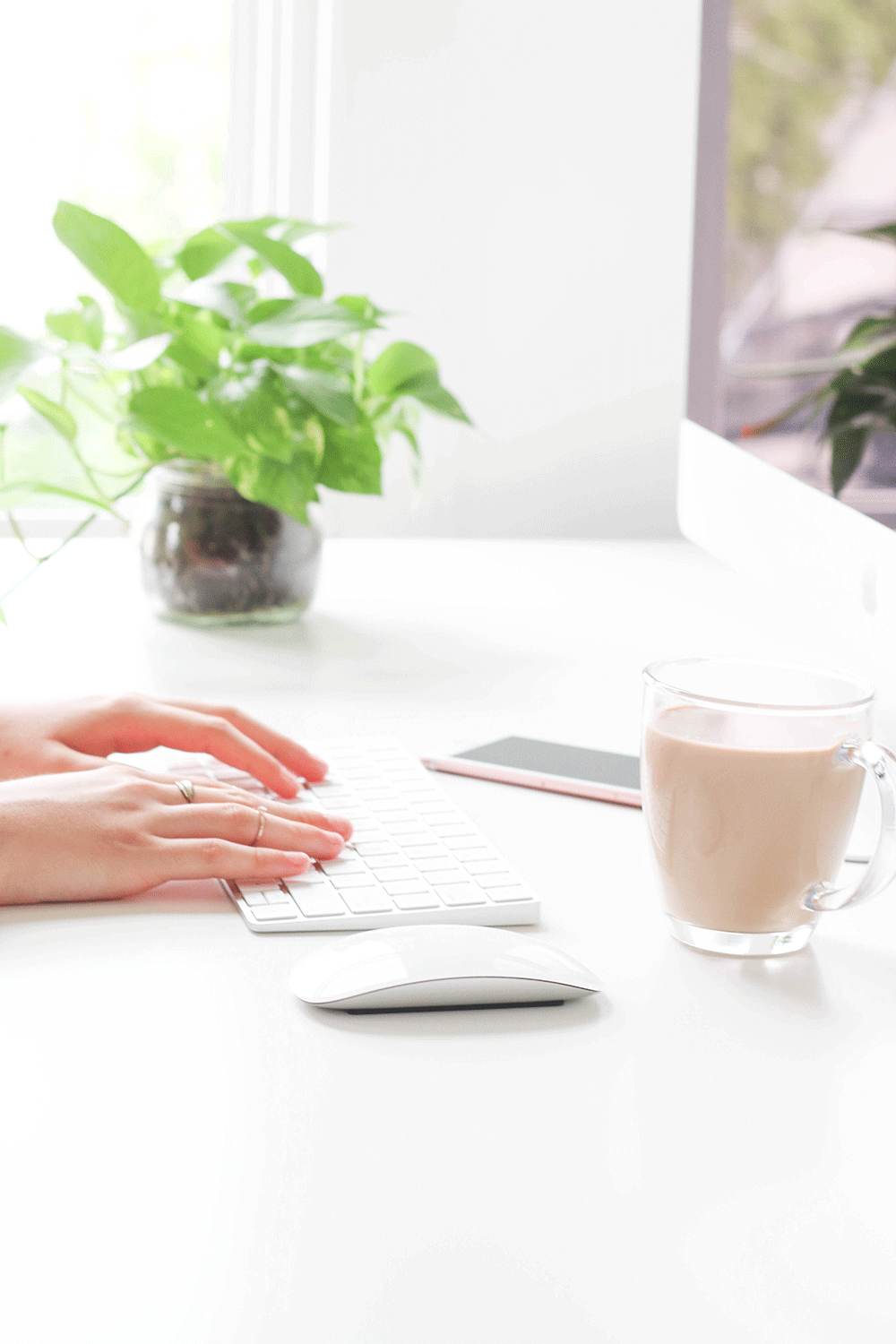 In our digital age, working remotely has become the norm. But if you're new to the home office life, we've asked Lisney's first remote worker, Marketing Executive Zoe Yohn for a few handy tips and tricks that will help you transform your home into a comfortable, productive workspace! Read on for our how-to guide on setting up your home office, no business formal required!
How long have you been working remotely?
I've been with Lisney for the past three years and have been working from my hometown in Colorado, USA for the past ten months.
How was the transition from office life to home office?
The transition was fairly seamless. I took a few hours to set up my space, but thanks to our IT team and HR, everything was hooked up and ready to go from a tech standpoint straight away. All I really needed to do was find a place to set up shop and I was up and running!
Do you have a dedicated home office?
I don't have a spare room to make a home office in my current residence, so I had to be creative.
Having plenty of natural light and views of greenery was important to me (I had stunning views over St. Stephen's Green in our Lisney HQ offices!), so I ended up commandeering a corner of our conservatory.
If you don't have a home office, you can take over a portion of your kitchen table, a corner of the living room, or even set up a desk in the hallway if you have the room for it!
How do you make your office space feel separate from your home space?
Curating a dedicated area is key. I brought all of our Lisney marketing materials with me and keep them within easy reach to remind me I'm working, not looking out at the garden. I use my Lisney Keep Cup as well – it reminds me of having elevenses with my workmates in the canteen!
Before I start working, I do a once over and pick up any home bits – magazines, posts, our running Scrabble tally – to help create a feeling that this is now a professional environment. The same goes in the evening, when I close up my laptop and put my notebooks and pens away neatly, in case my dad wants an evening cup of coffee on his rightful porch!
Finally, add some green to your space with potted plants. Succulents are easy to keep alive, and faux flowers even better!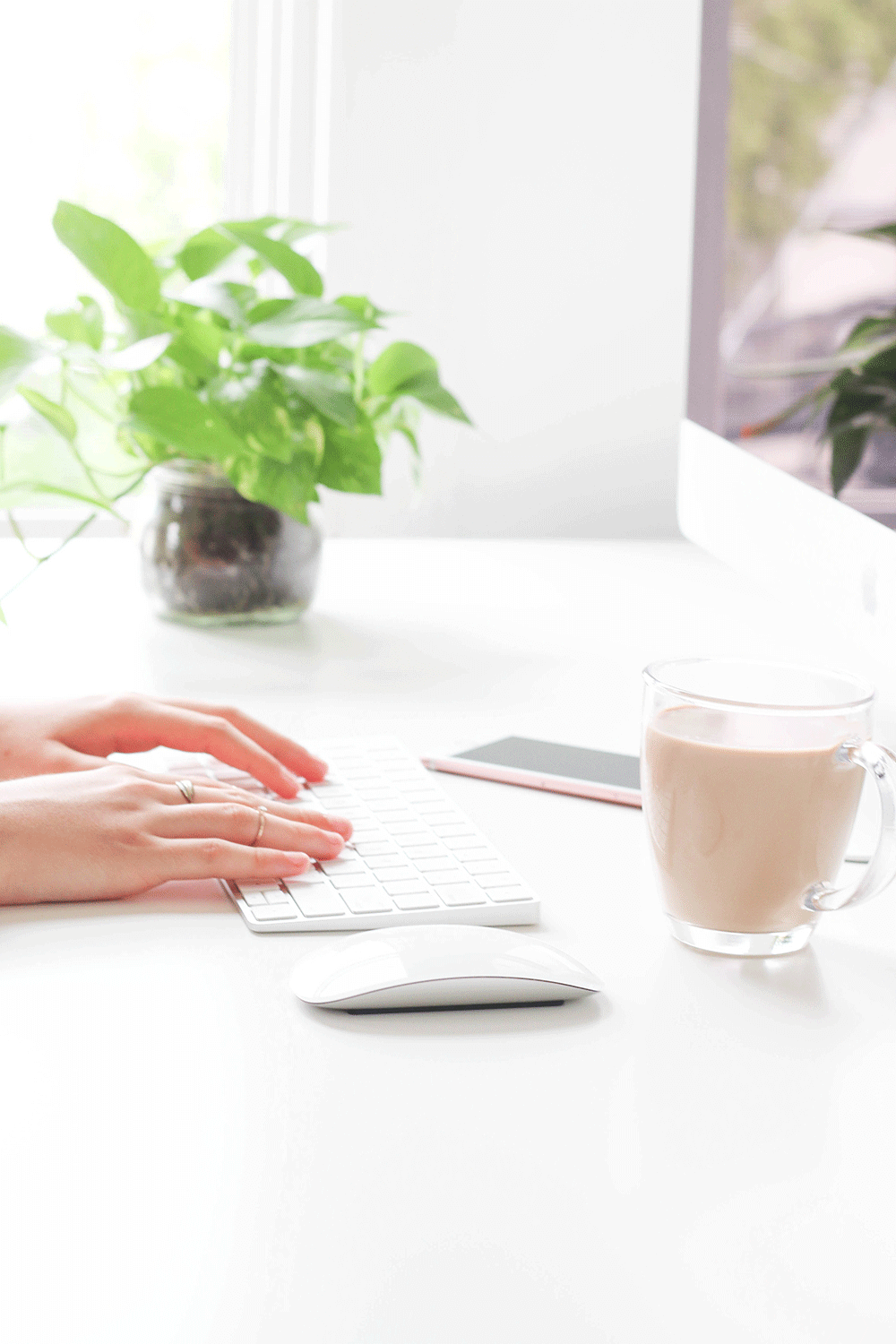 Any tips for keeping focused while working from home?
I have to keep a schedule to stay on track. I wake up and go about my morning routine the same as if I was going to the office. As much as I would love to work in PJs, getting dressed is a must. Then, I work on the same hourly schedule I do at our Lisney headquarters, 2 hours working, then a 15-minute break for a cup of tea, 2 more hours, lunch, and so on!
What about distractions at home such as family members and pets?
Naturally, the distractions at home are different from those at the office. I don't have kids but live with my 72-year-old dad, who loves a chat. I let him know what my schedule is like each morning so he is on the same page when I'm writing emails or putting together social posts.
My biggest distraction is my dog, Albie. But overall, he's a good colleague, even if he does chew my laptop charger wire sometimes!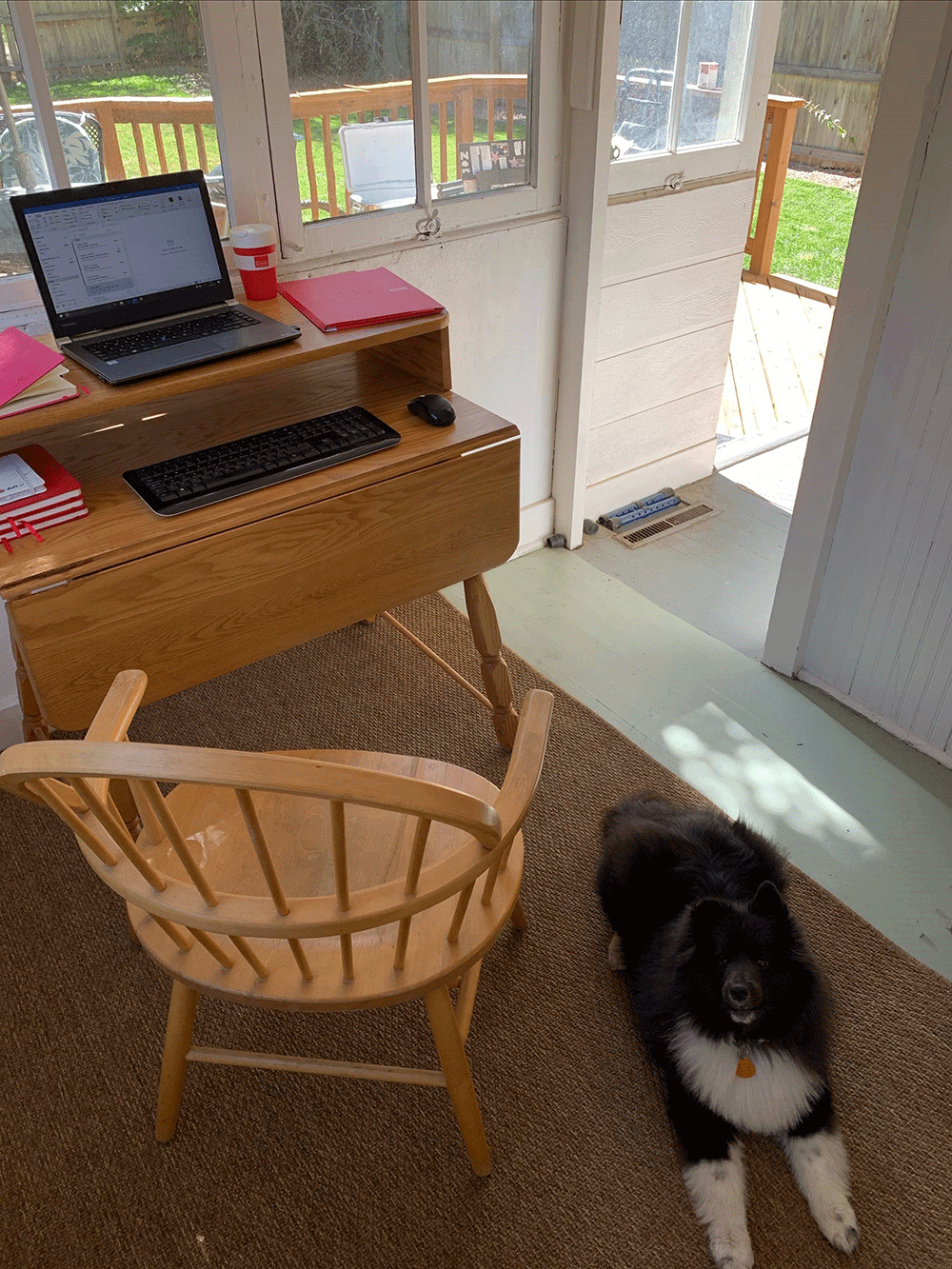 What are the benefits of working remotely?
I feel as if I can really focus in on big projects, without the day-to-day distraction of office chats or normal interruptions.
Working from home has also really helped my work-life balance. It's much easier to hit the gym during my lunch break when I'm remote than it is at the office.
What are the cons of working remotely?
Missing my workmates! I'm lucky in that we've got a really great culture at Lisney – I have lots of friends at the office and miss being in on the jokes, etc.
That said, in 2020 I can stay up-to-date with WhatsApp, Microsoft Teams and of course, sending GIFs.
Any last tips for creating a home office space?
Make sure you are as comfortable as possible and have everything you need ready to go. Whether that's printing your reports each morning before you sit down or having a selection of coloured pens at hand, make your working environment as 'normal' as possible if you're used to being in a traditional office.
And a good cup of coffee with a dog at hand will do wonders for your morale!
Are you looking for some new space? We can help! Simply click here to book a free sales valuation of your house. Follow us on Facebook, LinkedIn, Instagram and Twitter for your daily dose of property news!