Lisney appoint three new Divisional Directors,
4th February 2015
Lisney has appointed three new Divisional Directors. Louise Kenny in the residential department, Maeve Furlong in property receiverships and Christopher Belton in the investment department.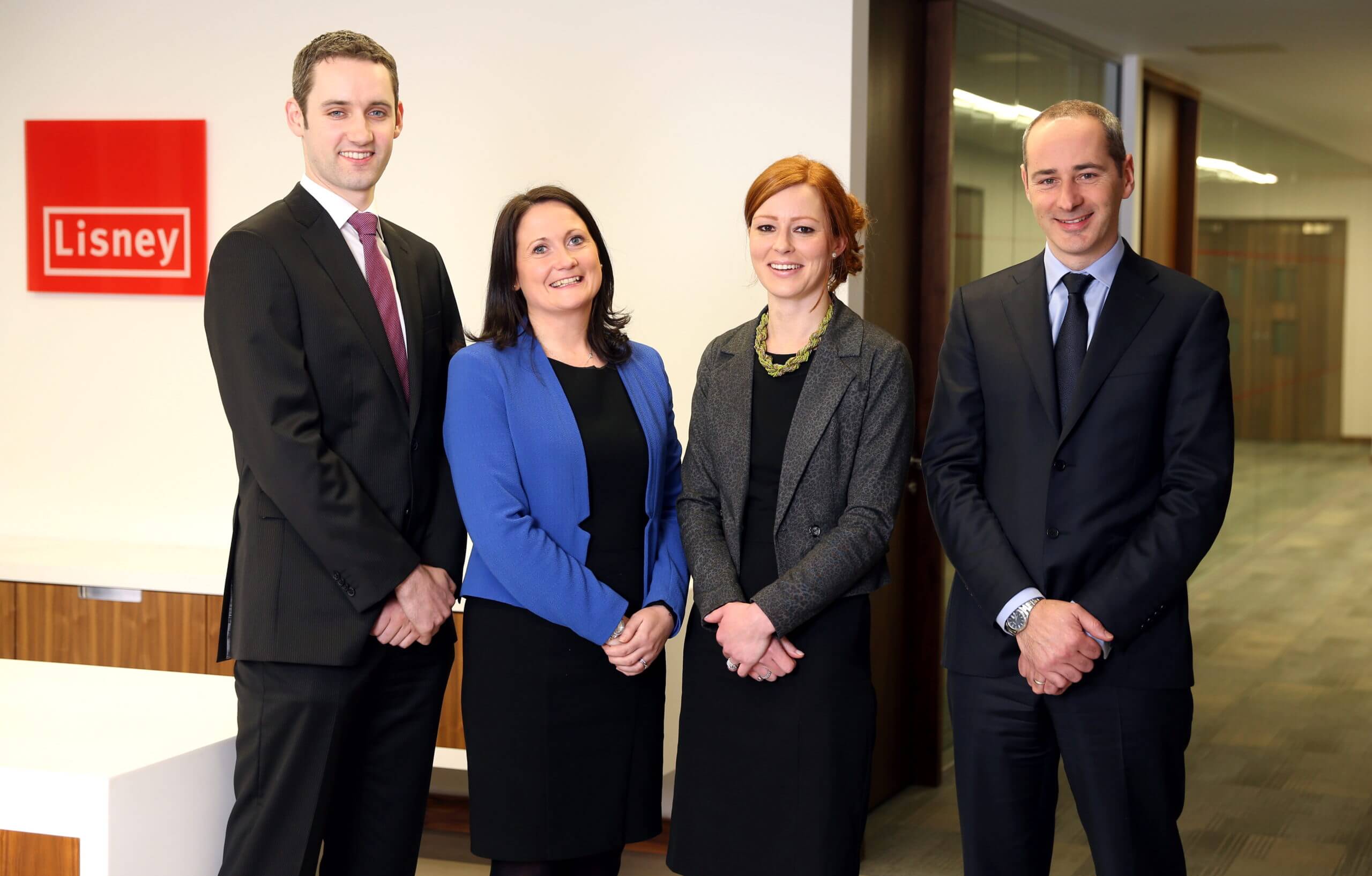 Commenting on the appointments, James Nugent, Managing Director of Lisney said: "It is with great pleasure that I announce the promotions of Louise, Maeve and Christopher. Each of them is a great asset to Lisney and their promotions are in recognition of their input, work and dedication over the years."
Louise Kenny – Louise is manager of Lisney's Leeson Street residential branch and specialises in the sale, acquisition and valuation of residential property.  She joined Lisney in 2006 and has over 15 years' experience in the Dublin residential market.
Maeve Furlong – Maeve joined Lisney in 2005 and is a Chartered Surveyor specialising in property receiverships.  She previously worked in development land agency and professional services departments of the company.  Her current role in property receiverships involves asset management of portfolios of residential and commercial properties, in addition to advising and reporting to lending institutions and private clients.
Christopher Belton – Christopher is a Chartered Surveyor within Lisney's Investment Department and specialises in the sale, acquisition, and valuation of commercial investment property across Ireland.  He joined Lisney in 2012, having previously worked with CBRE and DNG Commercial Property in valuation and development consultancy roles.
View Irish times article HERE