Private investors start to reclaim Grafton Street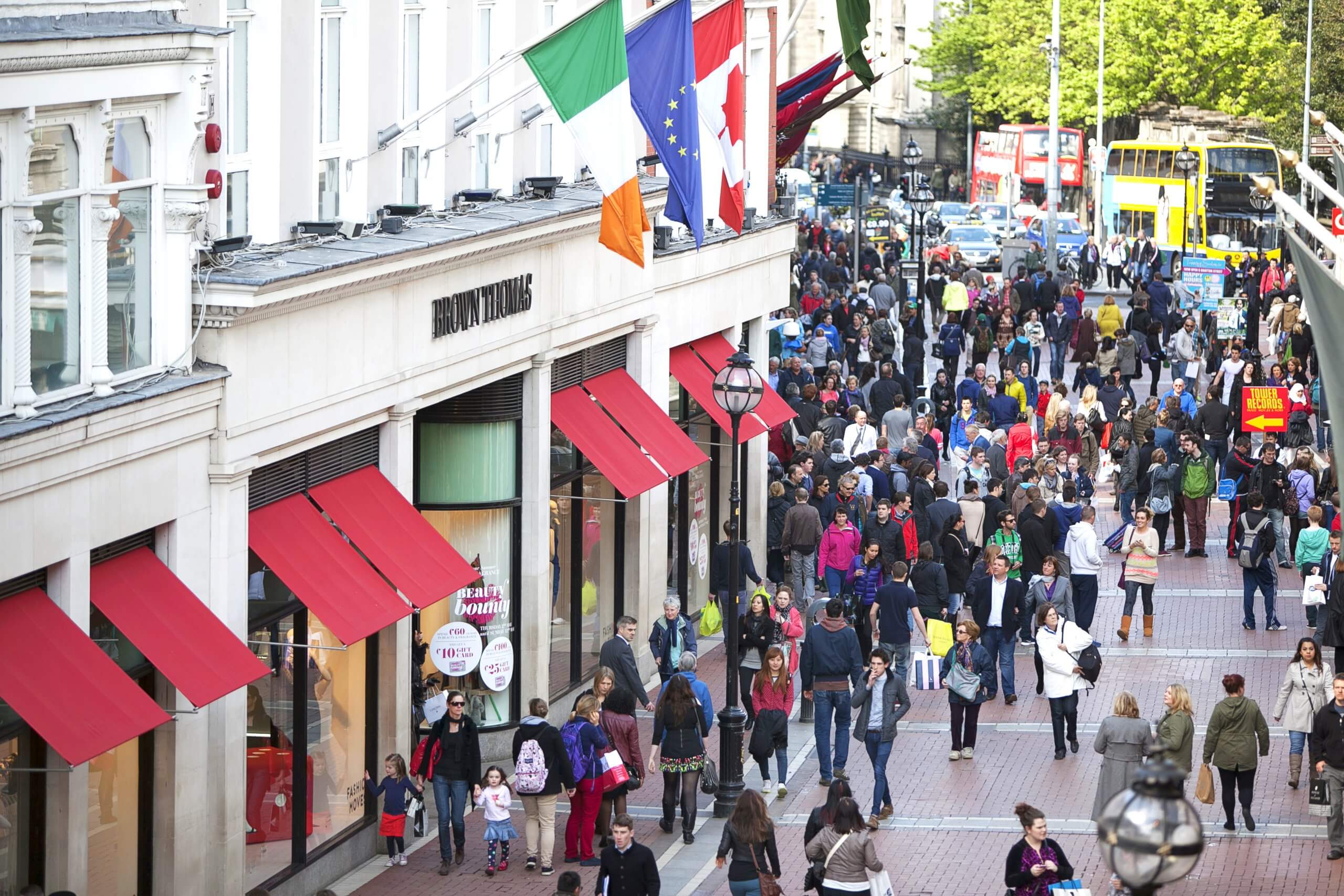 As with all areas of the property market, Grafton Street is witnessing change. Over the past 2 decades, the majority of Grafton Street was owned by institutional investors.  However, because of institutional funds being too heavily weighted with high-street retail; some retail funds suffering from redemptions; and the properties being physically too small (as the size of institutional funds has increased); we are seeing a shift in the ownership of the street.
As matters stand, we are aware of around 40 properties on the street which are currently owned by institutional investors.  However, over the past few months, private investors have acquired properties on the street including 36 Grafton Street (Dubray Books), 83 Grafton Street (Dr Martens), 28- 29 Grafton Street (Victoria Secret), and 87 Grafton Street (Pandora). We expect this trend to continue with opportunities such as Dune shoes and the White Company recently launched for sale.
Whilst the properties may no longer be as popular with institutional owners, private investors are taking confidence from the arrival of new occupiers on the street including strong brands such as Lego, Canada Goose, Dr. Martens, Sketchers, and Castore.  It would appear the prime city centre retailing area has recovered from the pandemic with strong footfall levels returning.  Private investors are also aware there is value as investment yields have moved from historically low levels of sub 3% to mid 5% and zone A rents have fallen from over €1,000 per sq ft to somewhere around €450 to €500 per sq ft. On behalf of private clients, between inspection and bids, we have looked at eight separate units on Grafton Street over the last six months, and we can see there's a strong case for such acquisitions.