16 Wicklow Street, a prime retail Investment property on the market for sale by public auction with a guiding price of €2.4 million.,
14th February 2018
This four-story over basement, mid-terrace building in the heart of Dublin's thriving retail district will be of particular interest to investors at a time where retail investment properties are in such short supply.
16 Wicklow St. extends to a net internal area of approximately 240 Sq.M (2,580 Sq.Ft) with retail use at ground floor, storage at basement level, and office accommodation across the upper floors with independent street access.
The entire property is leased to General Health Food Store (Dublin) Limited, trading as Nourish, under a 35 year FRI lease from July 1993 (10.4 years unexpired). The contracted rent for the property is €125,000 per annum, which Lisney, sole agent for the sale of this property, consider 'rack rented' at present. The lease allows for two further upward only rent reviews in March 2021 & 2026.
The tenant, unaffected by this sale, has traded from No. 16 Wicklow Street since 2004 and has their head offices based in the upper floors of the property. The tenant company has been operational for over 33 years and recently opened its 8th store in Dublin in October 2017.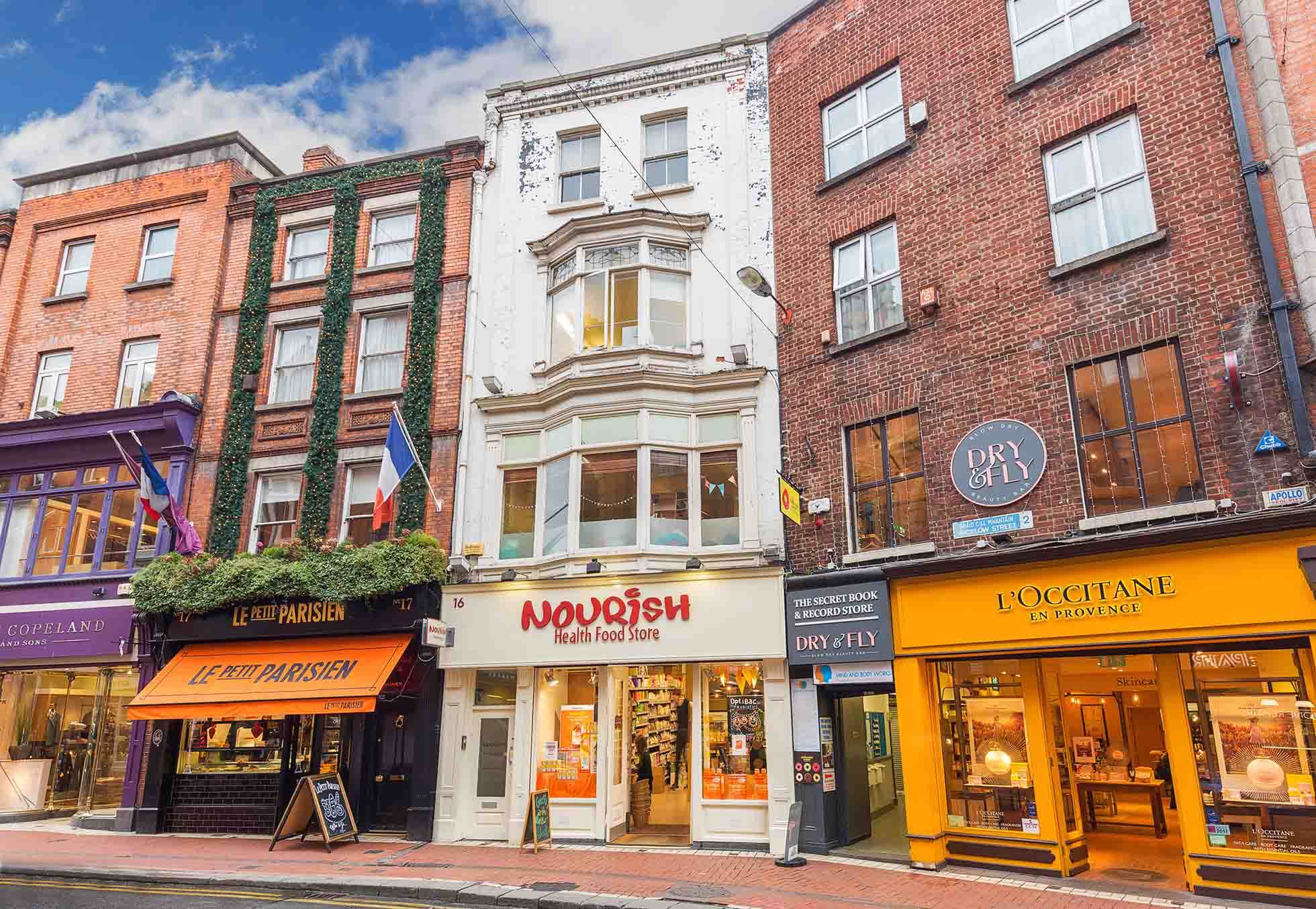 Lisney is quoting a guide price of €2,400,000 for the property which reflects a net initial yield of 4.80%, after standard acquisition costs. Recent sales in the immediate area have demonstrated the high levels of demand for similar properties, with strong prices achieved on:
26 Wicklow Street, Dublin 2 (Sold Q4 2017) – just over €2,000,000, €112,000pa (over rented with lease expiry in Jan 2018) 5.13% NIY
St Andrew's House, Wicklow Street, Dublin 2 (Sold Q3 2017) – approx €11,330,000, €532,000pa, 4.50% NIY
19 Wicklow Street, Dublin 2 (Sold Q1 2017) – just over €2,000,000, €103,100pa, 4.66% NIY
Christopher Belton of Lisney expects No. 16 Wicklow Street to attract considerable interest from private investors both domestic and foreign. This, he says, is due to the combination of the property's prime city centre location, strong tenant covenant, long unexpired lease term of 10.4 years, and the favourable full repairing lease with upward only rent reviews.
The property will be sold by public auction on 14th of March at 2.30pm in the Lisney Salesroom at St. Stephen's Green House, Earlsfort Terrace, Dublin 2 – unless previously sold.
More details on the property can be found here