A look at 9 famous fictional Irish homes: how much are they worth now?,
9th March 2017
Irish TV and movies are full of iconic moments and for most fans, the joy is in watching characters grow or unravel as their storylines progress around them. It's not often we stop to ponder the reality of the TV show or movie – or even if our favourite characters could actually afford to live in their house or apartment.
Could the three lads of Bachelors Walk feasibly afford a quayside apartment? And would the 20-somethings of Fade Street really be able to live it up at a much sought-after D2 address?
Away from the glare of the camera, just what are fictional Irish abodes worth? We've used data from Daft.ie, Lisney.com, myhome.ie and the Property Price Register to find out*.
1. Fade Street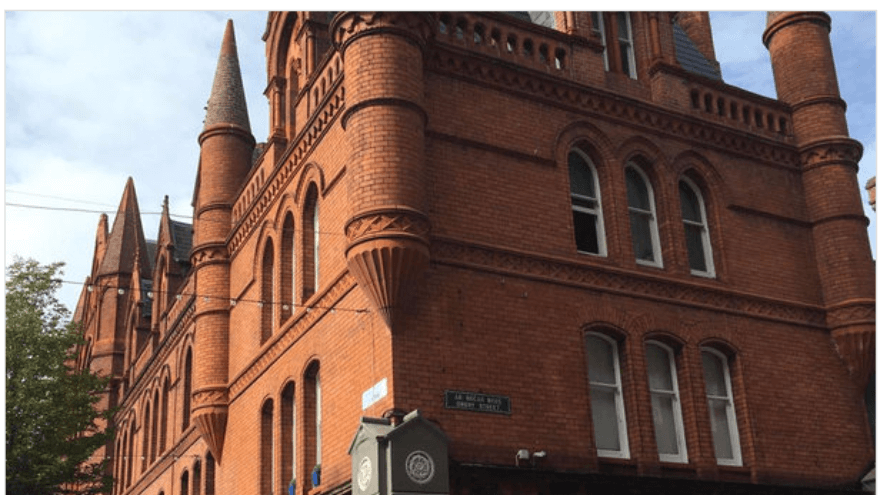 Despite its short tenure on RTÉ, Fade Street captured the nation's attention with its docu-soap stylings. Stellar moments like Paul's rampage, Louise and Dani's bickering, and the Oxegen debacle turned the show into an ironic cult classic – but just how feasible was it for the stars to be renting in this pricey part of town?
In 2010, the apartment used to film the show went up for rent, costing €1,600 at the time – not bad for a three-bed in the heart of the city. Fast forward to 2016 and a two-bed, two-bath in Fade Street will now set you back €2,500 a month – so you're looking at upwards of €3,000 for a three-bed.
2. Fair City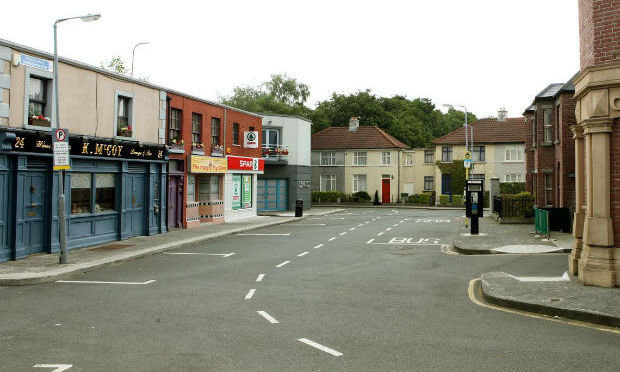 Carrigstown is the fictional location of RTÉ's Fair City, seemingly situated somewhere between Drumcondra and Phibsborough. The opening credits even show the classic Dublin redbrick terrace with Croke Park in the background.
Taking those locations in mind and applying our very serious mathematical formula, we'd estimate a mean guide price of around €400,000.
3. Love/Hate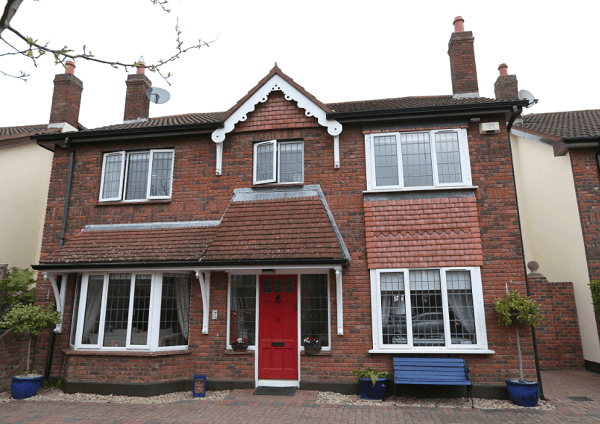 Photo credit: Damien Eagers/Herald 14
King Nidge, as he's affectionately known on Love/Hate, could be taken as a sign that crime pays – as his humble abode would cost the bones of a million euro.
Producers picked a house in Castleknock's Chesterfield Close for Nidge to call home. The two most recent sales on the Property Price Register for the area bear a price tag of €860,000 and €940,000.
On the other end of the scale, Rob Sheehan's character, Darren, lived in an apartment in Tallaght Cross East. Comparative properties on the PPR show second-hand sales of €140,000 and €150,000. Poor Darren never was on Nidge's level!
4. Striking Out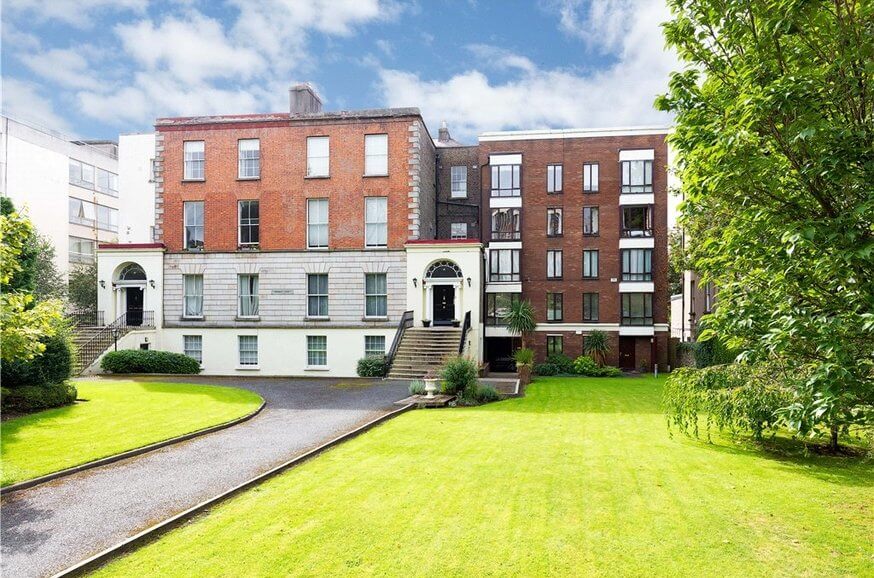 Ballsbridge apartment - though not the one on the show.
In episode one of RTÉ's drama, Striking Out, Amy Huberman's Tara Rafferty pays an impromptu visit to her fiancé in his bachelor pad in Ballsbridge.
Prices for a similar 'bachelor pad' vary: on the more affordable side, €295,000 will get you a one-bed in Herbert Park Lane, whereas a more typical two-bed in the Pembroke Road will cost in the region of €525,000.
5. Sing Street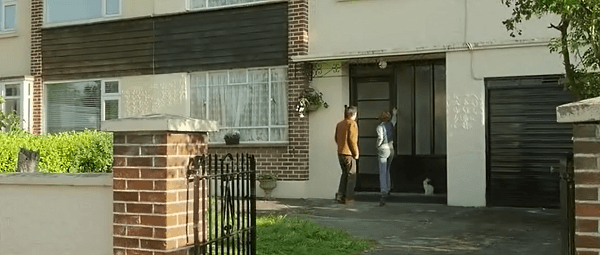 While we couldn't quite pin down the location of the Lawlor family home, IMDb informs us that Eamon's house, where the band practice, is reportedly situated at 143 Greenlea Road in Terenure. Nearby 155 Greenlea Road sold in early 2016 for €650,000, while 103 Greenlea Road went for €610,000 – so €600,000 is a safe estimate for how much Eamon's family home would be worth in 2017.
Presuming, of course, that the price hasn't been inflated by his inevitable fame as a songsmith and musician extraordinaire.
6. The Snapper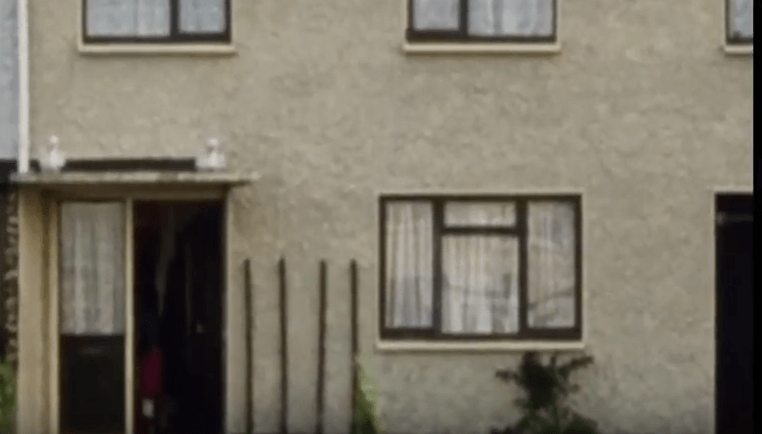 Roddy Doyle's The Barrytown Trilogy is a humorous snapshot of a town outside of Dublin city centre in an era that's since passed. The books spawned three successful movies: The Commitments, The Van, and The Snapper.
In The Snapper, young Sharon Curley's family home is by Kilbarrack DART Station on Briarfield Road. While the area has changed immeasurably since the film, three houses have sold on Thornville Road, Kilbarrack, across from the DART station, since 2016.
They went for €220,000, €250,000, and €98,000 – so it's safe to say you'd expect to pay similarly to live near the Curleys in 2017.
7. Father Ted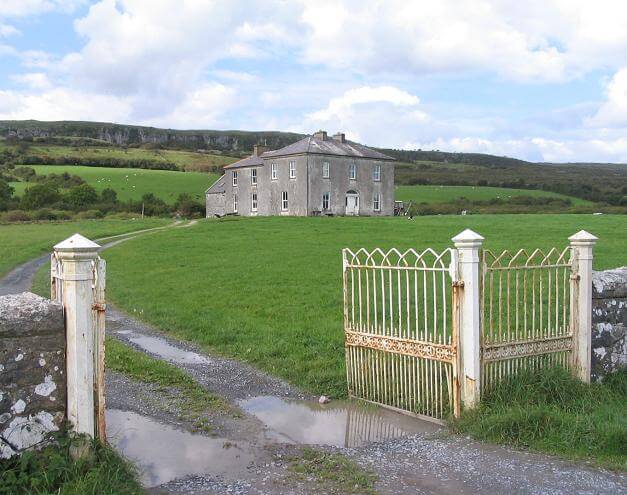 Is there a house in Ireland more iconic than Ted's? A hotbed of activity all year round for tourists and afternoon tea, Father Ted's Parochial house is located in Lackareagh, Co. Clare.
The actual house itself is very much not up for sale, though you can pick up a house in nearby Carron in the region of €85,000 to €205,000, as per the Property Price Register.
For devoted Ted-heads in want of a closer look at the actual house, you can book afternoon tea with the McCormack family at Glanquin Farmhouse.
8. Glenroe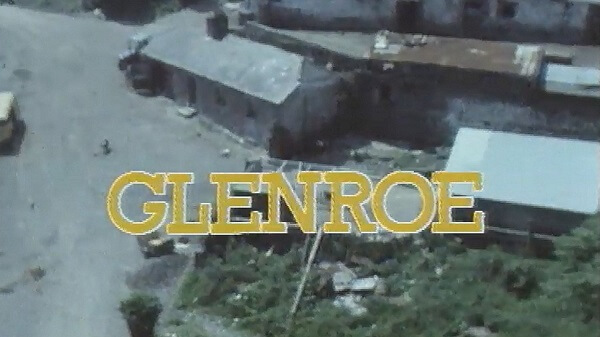 RTÉ aired the first episode of rural soap Glenroe in September 1983, introducing audiences around Ireland to well-loved characters like Miley, Biddy, and Dinny.
Over 17 years, Glenroe entertained the nation with heart-stopping storylines like Biddy's car crash and Miley and Fidelma's infamous affair.
Shot on location between the RTÉ studios and Kilcoole, Co. Wicklow, the Glenroe farm is now an open farm with tours and family fun days – which rules out owning the original homestead.
However, houses on nearby Lotts Lane are a possible option for a price comparison. According to the Property Price Register, the two most recent residential sales in the area went for €522,100 and €475,000 – though no doubt Dinny and Biddy paid much less in 1980s Ireland!
9. Bachelors Walk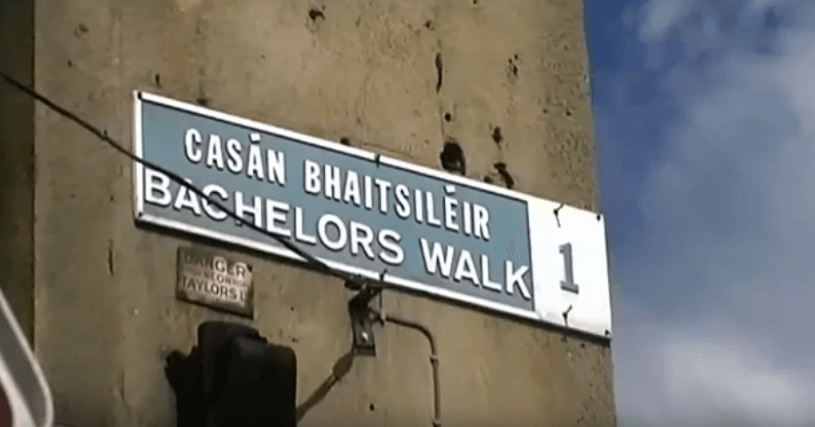 Bachelors Walk was broadcast on RTÉ 2 (then Network 2) in October 2001. Something of a cult classic among Irish comedy fans, it ran for three years before a mini-resurgence in 2006.
According to the Irish Film Board, the residents of Bachelor's Walk lived at 49 Bachelor's Walk in Dublin's inner city. Well that exact property sold in 2013 for €136,500.
Are you looking for expert property advice?
Whether you're looking to buy or sell, our residential team have over 80 years' experience in the property market.
If you are thinking about buying a new home, why not get in touch with our experts who can offer you the best advice on property in Ireland. And remember to follow us on Facebook, Twitter or LinkedIn for all the latest news.

*All prices were correct as of 03/03/17. Prices are estimates based on available data and are not to be taken as the literal price of given properties.