Shore Leave: Reasons to escape the rat race and live on Dublin's south coast,
28th March 2017
John F. Kennedy once said, "we are tied to the ocean. And when we go back to the sea, whether it is to sail or to watch - we are going back from whence we came."
Anyone who has walked along the southeast coast of Dublin or even strolled through the People's Park will know exactly what JFK was talking about.
However, Dublin's coastal towns have so much more to offer than stunning views.
Music. Literature. History. Ulysses is set there. Bob Geldof's first dreams of pop stardom were conjured up there too. Indeed, Geldof's Boomtown Rats once released a single posing the most eternal of questions: how exactly do you spell Dun Laoghaire?
Regardless of how you spell it, there's always been something magic about the area, Dun Laoghaire in particular. The name itself has regal connotations: it comes from Laoghaire MacNeill – the former High King of Ireland who built a protective fort (or dun, in Irish) in the fifth century.
The area still has that regal charm, though it's complemented by the "living bay" element. A combination of elegant Victorian terraces, friendly cafés like the Giddy Goose, and hotspots like Sostrene Grene signposts a town anyone would be happy to call home.
The area has some of the most spectacular homes in all of Dublin – alongside a prestigious postcode. Whether you are returning to Ireland having lived abroad or are looking for a perfect family home that is close to good schools, Dublin's coastal haven offers something for all.
It's not just the village itself – you've also got Killiney, Glasthule and Sandycove in a costal cluster and they all have that same charm and ease of access.
Beautiful views aside, we've chosen some of our favourite things about southeast Dublin.
The National Yacht Club
The National Yacht Club isn't just a nautical centre – it's also a social outlet for many in the area as the club is active throughout the year with full dining and bar facilities. Winter activities include bridge, snooker, quiz nights, wine tasting and special events.
And if that's not enough to tempt you, the Olympic silver medallist Annalise Murphy also trains here – the chance to rub shoulders with Irish sporting royalty makes for a nice plus.
Dun Laoghaire Golf Club
Voted best parkland golf course In Ireland 2013 and 2015, Dun Laoghaire Golf Club is one of the most spectacular courses in the country.
Situated on the Dublin-Wicklow border, it offers views of the Sugarloaf mountains and the Ballyman Glen, the 27-hole championship course that has been specifically designed to enable any combination of the three nine-hole courses to be played.
Regardless of the 18-hole configuration you choose, the all-important 19th hole is well catered for too. The clubhouse function rooms have frequent social events and corporate functions for up to 180 people.
Teddy's ice-cream
Nothing encapsulates the spirit of coastal Dublin quite like Teddy's. A famous employee named Rita Shannon came in to work for a two-week holiday stint and stayed for the best part of 50 years. She's retired now but you can't help but admire a place like that.
Teddy's even went viral last year when Danielle Meaghar was walking by the Dun Laoghaire store in late April and spotted it was still open. She went in for a 99 and asked the manager if she could put it on her card. Instead, the manager handed her a cone with two flakes and told her to forget about money. "The first 99 of the summer season is the best," he told her.
That's the Dun Laoghaire spirit in one paragraph. How could anyone not want to live there?
Highlighting four premium homes along Dublin's coast
5 Sandycove Avenue West and Detached 2 Bedroom Mews, Sandycove, Co. Dublin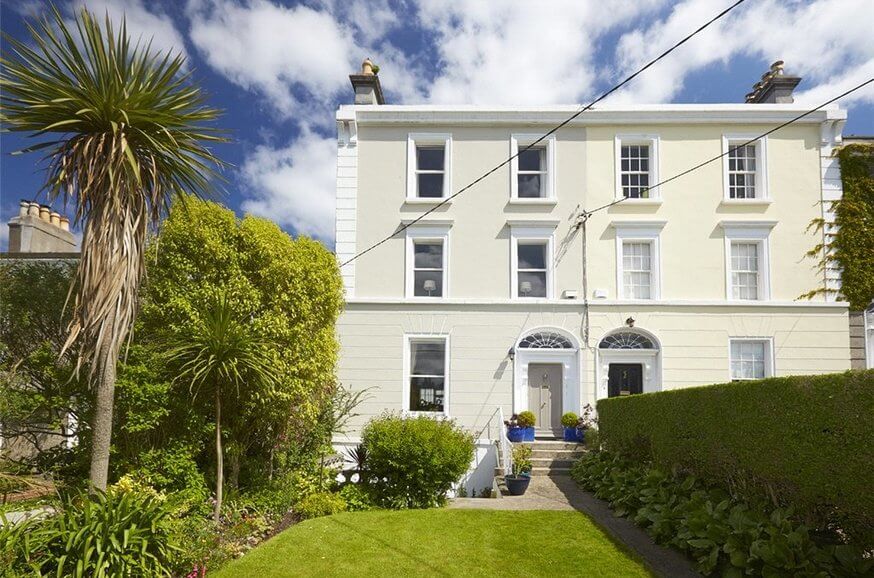 With sea views to the front from the upper floors and views of Joyce's Martello Tower and the Michael Scott House from the rear, this five-bedroom property is right on the seafront. As well as the house, you also get a two-bed detached mews as part of the €1,800,000 guide price.
Apt. 69 Harbour View, Crofton Road, Dun Laoghaire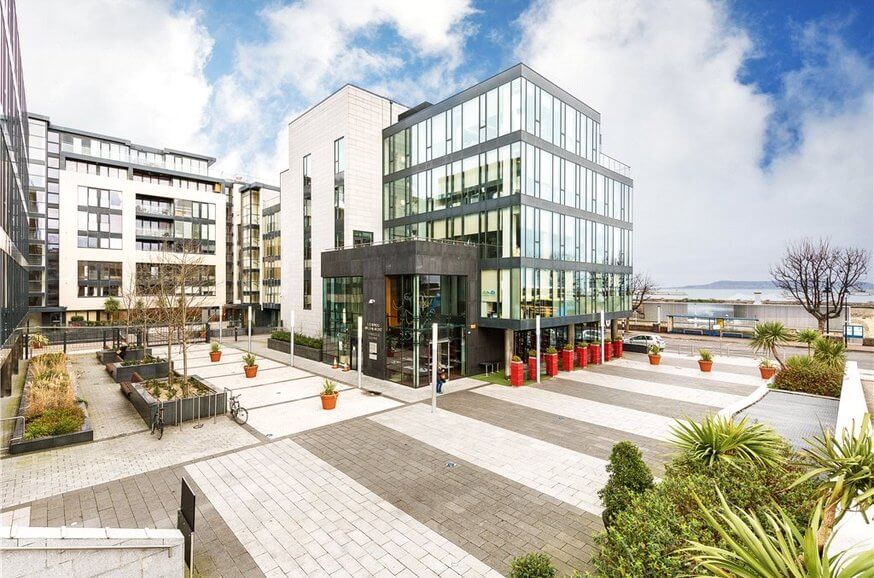 You can't get too much closer to Dublin's glorious coast than this two-bed apartment in the heart of Dun Laoghaire. With a view of the boats on the dock out your window, it truly is the perfect location for city slickers in search of the sea.
To top it off, the apartment is within a short walk of the marina, the four major yacht clubs, and is close to the tennis clubs and the bowling green.

The Moorings, Glenalua Road, Killiney, Co. Dublin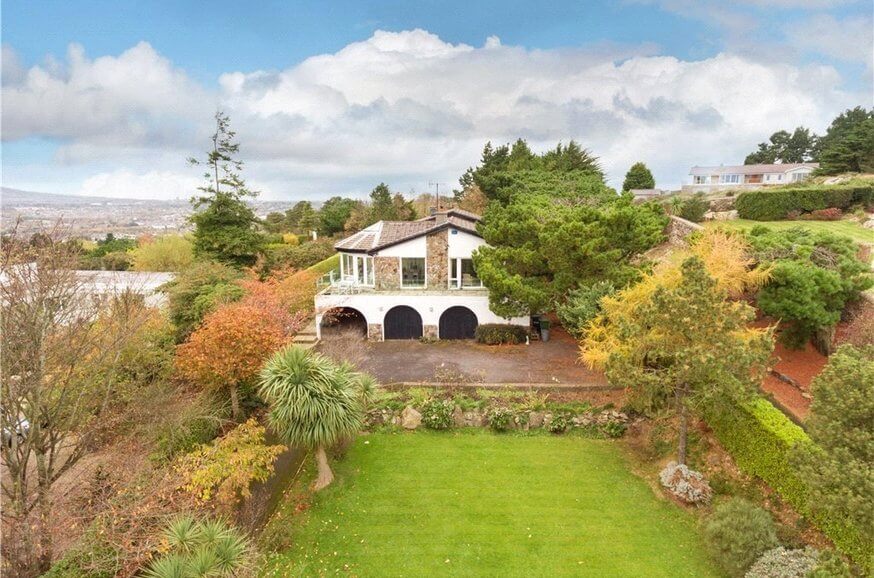 If it's views you are after, this stunning four-bed has panoramic views across Dublin Bay, the Sugar Loaf in Wicklow, and the Dublin Mountains.
Priced at €1.25 million and located just off the Killiney Road, this property also comes with a large half-acre garden too.

Ashurst, Military Road, Killiney, Co. Dublin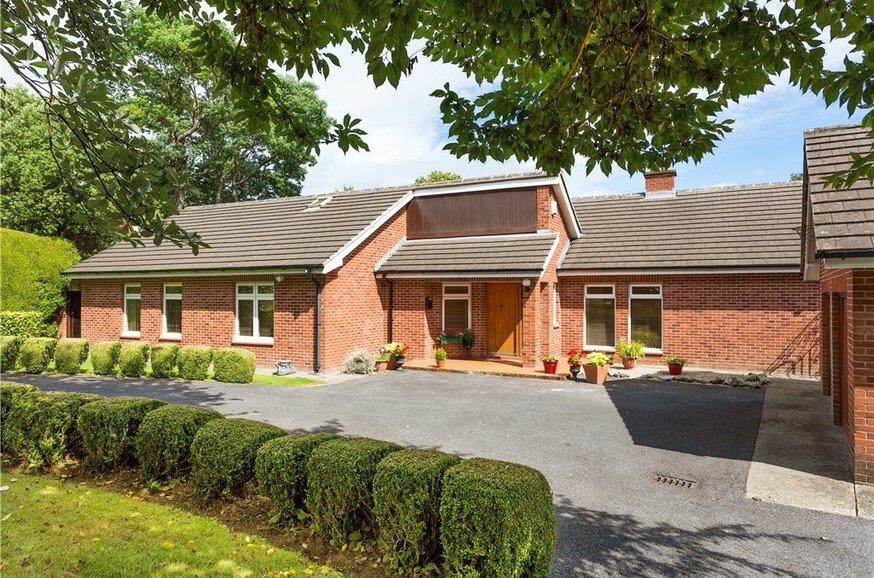 If you are planning some coastal entertaining, this stunning redbrick, priced at €1,250,000, comes with three reception rooms. And it's in turn-key condition with fitted carpets, curtains, a kitchen and utility appliances included in the price.
All that and you're only two minutes from Killiney Beach.
Thinking about moving to the area?
If you are thinking about moving to the area – why not give the Lisney team in Dun Laoghaire a call. And remember to follow us on Facebook, Twitter or LinkedIn for all the latest Lisney news.

Feature image via: Bryan Hanna