Guidewire sign up for new Headquarters in Stemple Exchange,
18th March 2020
Software company Guidewire has signed a lease on the entire of 1 Stemple Exchange in Blanchardstown Corporate Park, which is under construction and close to completion.  The deal represents the largest office letting in the north suburbs in over 10 years at 7,912 sq.m (85,164 sq.ft).
The new HQ will accommodate almost 500 Guidewire employees when construction finishes later this year.
"Although not yet finished, Guidewire were very clear about committing to Blanchardstown Corporate Park," said Paul Hipwell of Lisney, who acted for devleopers The Channor Group.
"Yes the buildings are of an extremely high quality with LEED Gold and akin to new docklands buildings, but much of Blanchardstown Corporate Park's recent success is based on a simple formula of Channor providing a highly desirable staff lifestyle that corporate tenants now recognise as essential in attracting talent in a competitive labour market," said Hipwell.
Channor has implemented a hugely successful new social and business programme which includes anything from food markets, weekly yoga classes, bootcamps and regular business briefings.
"The collective offering is a phenomenal success," said Darren Harrison of Channor and added that the relatively un-tapped and affordable talent pool off the adjacent N2 & N3 were also major factors.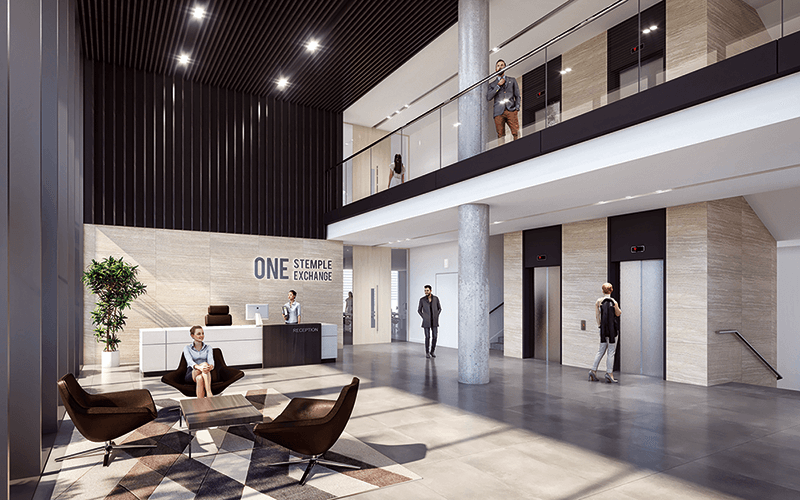 The surge in interest for Blanchardstown Corporate Park has also seen Sisk, Sensori Facilities Management, Vision Blue Solutions, Emerson, and BHP Insurance all committing to the park in the last 6 months, with several other significant new deals agreed and currently at legals.
Channor Group has established themselves as market leaders designing their buildings with occupier's needs at the forefront, with highly efficient floorplates, excellent grade finishes and energy efficiency in mind.