Howth Road: a budding seller's market,
31st January 2017
There's just something about the Howth Road and the surrounding areas that makes it amongst the most sought-after in the country when it comes to property. Stretching from Fairview to Howth, the road brings you through some of the popular residential locations like Clontarf, Killester, Raheny, Sutton and out to the fishing village of Howth.
The demand for property is why Lisney chose Howth Road as the location for their new office. And it will be selling houses along the road from Clontarf, Killester and everything along the Howth Road through Sutton Cross.
Between branch manager Adam Clarke and his team of negotiators, Barry O'Driscoll and Jennifer Mac a'Bhaird, the team at Lisney Howth Road have over 40 years' experience in property under their belts. Combined with Lisney's 80 years in the business and that's 120 years' know-how in the new office.
Adam, who has been selling houses on Dublin's northside for over 26 years, says that this experience is what sets his team apart from their rivals.
"We provide proper, honest advice," he explains. "Unlike some other agents, we won't tell you what you want to hear; we'll tell you the truth and can back it up with a number of testimonials from satisfied clients We have a great database of genuine buyers – particularly when it comes to upper-end houses – and we continue to get the very best prices for our clients."
But beyond famous faces and storied history, what's in Clontarf, Killester, Sutton, Howth and the surrounding areas to attract buyers and sellers?
What's in the area?
This area of Dublin has been well preserved by local communities who maintain the balance between the area's unique natural charms and the need for housing development. Howth has natural attractions including its famous fishing village and the breath-taking coastal cliff walks, and a cornucopia of boutique shops and restaurants.
In addition to the traditional fishing village of Howth itself, you have well established population centres like the busy suburb of Clontarf and the expanding historical village of Raheny. The DART has also transformed North Dublin into a popular commuter belt, offering plenty of options to suit a variety of budgets.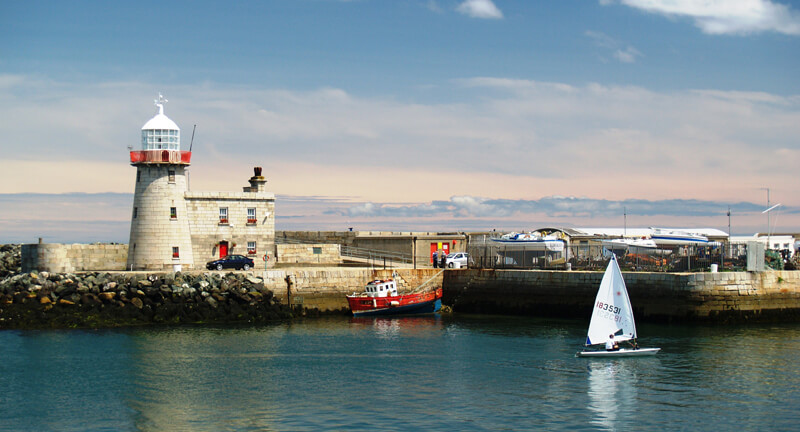 Where is popular in Howth?
"Howth Road is a very popular area," says Adam. "The market is very strong for good family homes. Smaller houses are in demand with people trading down and apartments are selling well. 3-bed and 4-bed family houses are very much in demand." Bungalows in the Demesne in Killester always sell exceptionally well. These were originally built to house veterans returning from World War 1.
Like many parts of Dublin, demand is high but it's not quite matched by supply. Location and local facilities are a big issue for buyers and this is reflected in the houses that are selling well.
"People are looking to be beside the DART and the proximity to the airport is a big thing," explains Adam. "Houses near the DART or within walking distance to good quality schools are very popular. There is huge interest in those properties which makes Clontarf and Raheny areas to watch for a price jump in 2017.
"What people look for can vary," says Adam. "Some people will look at Howth and Sutton and that's all they'll look at. Some look to Clontarf because of the proximity to the city centre. Different people like different areas for different reasons.
"For instance, Clontarf is 3km to the city centre. It's close to sports clubs and facilities, the sea front, great quality schools, and it has access to the airport and the DART. People like Howth because it's a quaint fishing village that's very popular. It's right beside the sea and has the beach and the pier."
Prices in Howth and the surrounding areas
Adam points out that it's difficult to generalise when it comes to prices in local areas. He adds that there's probably a bit more value on the northside of the city than on the southside in terms of the cost per square foot. With over 26 years' experience selling houses on Dublin's northside he knows what he's talking about.
Depending on the size, location and condition of the property, prices can vary greatly. So a 4-bed house in one part of Clontarf could set you back €895,000 whereas you can pick up a two-bed apartment in Killester for €275,000.
Apartments in Howth are in the region of €300,000 but the size of houses vary dramatically with those with sea views at the Baily demanding prices that equal their southside counterparts.
Amenities in the area
The area offers some incredible lifestyle choices for anybody thinking about relocating.
"Some of the best golf courses are on the northside including championship links courses that have hosted the Irish open in Portmarnock and Royal Dublin, but there are a number of other courses in Clontarf, Sutton and Howth," Adam says. "You've Howth yacht club, Sutton and Clontarf Sailing Clubs, and an ever growing popular cycle path that stretches from Clontarf out to Howth and all around. You've beaches like Dollymount and the two at Howth.
"St Anne's Park is a fantastic facility and a huge area for people who like to go walking or go to the farmers' market. It has an award winning Rose garden that flower lovers flock to every summer.
It's very, very popular and it's Dublin's second biggest park. On top of that you have Clontarf Rugby Club, Clontarf cricket club, Clontarf Tennis Club, Suttonians Rugby Club and well-known GAA clubs like Parnells and Naomh Óg and Bean Eadair." The area has recreational zones and amenities for nearly every sporting discipline
Phew…that's quite the list. No wonder property is in such high demand!
One to watch
10 Oulton Road in Clontarf is a 4-bed family home built in the 1930s with a mature, West-facing rear garden. The period house has been modernised throughout and it includes a modern Shomera room.
Based on the prestigious Oulton Road, it boasts an excellent location beside the seafront, and in close proximity to schools and shops. The asking price on this very desirable property is €895,000.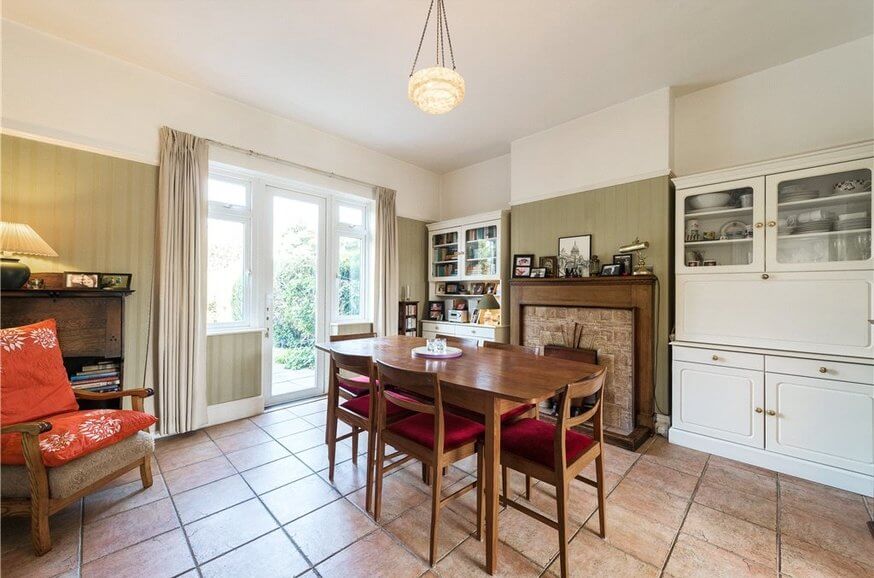 Did you know?
1. The Roman Catholic church in Killester contains a relic of St Brigid, one of Ireland's three patron saints. The relic is reputed to be a piece of the saint's skull.
2. George IV's footprints were preserved in the West Pier from his visit to Howth in 1821. He famously staggered off the boat and was said to be in "high spirits".
3. A popular legend about Howth Castle concerns an incident that apparently occurred in 1576. During a trip from Dublin, the pirate Gráinne O'Malley attempted to pay a courtesy visit to the 8th Baron Howth. However, she was informed that the family was at dinner and the castle gates were closed against her.
In retaliation, she abducted the grandson and heir, the 10th Baron. He was eventually released when a promise was given to keep the gates open to unexpected visitors, and to set an extra place at every meal.
At Howth Castle today, this agreement is still honoured by the descendants of the Baron.
Thinking of buying and selling in the Howth Road area?
Get in touch with our local experts who can help you each step of the way. And why not follow us on Facebook, Twitter or LinkedIn for all the latest news and updates from Lisney?