Investment opportunity – 120 Pembroke Rd., Dublin 4,
21st June 2018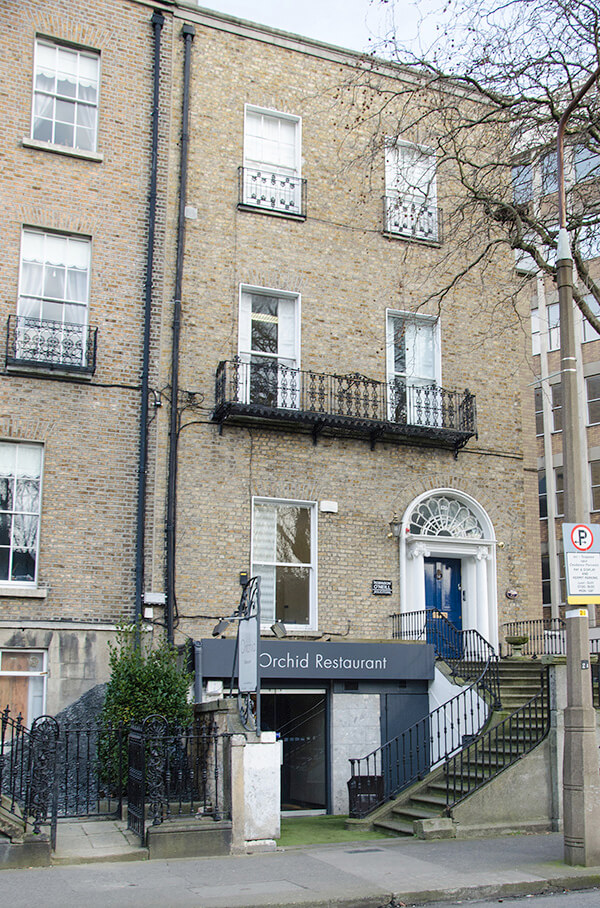 Mixed use Georgian house at 120 Pembroke Rd., Dublin 4.
For sale by private treaty with a price tag of €1,975,000
This mixed use Georgian house in the heart of Ballsbridge, measuring over 4,300 sq ft (net), comprises residential, office and restaurant accommodation.
The property, conveniently located at the junction of Lansdowne Road and Northumberland Road, is currently let to three commercial tenants producing €109,800 per annum. The two upper floor apartments are currently vacant but have previously been let on a short term basis, each producing in excess of €30,000 per annum.
The house was a long time home of leading Dublin estate agent, Gerry Henry and his family. Famous for selling development sites with many religious orders amongst his clientele, his last marquee sale was the sale of the land for what is now known as the Elm Park Development close to the Merrion Gates in Dublin 4. He was also a close advisor to the hotelier PV Doyle.
The Henrys moved in to the house in 1976 after it was refurbished by Bradbury & Co builders and he and his family lived there until 1998 when they moved to an apartment in nearby Sandymount. He died in 2001.
120 Pembroke Road was put on the market thought Lisney in February of this year with a price tag of €2,200,000. A recent price reduction sees the property now offered for sale by private treaty at €1,975,000 which equates to a capital value of €421psf.
Duncan Lyster, Managing Director of Lisney, who has long connections with the property having let the offices accommodation for Mr Henry in the 1990s, expects interest to be strong. "Significant levels of new residential and commercial development in the Ballsbridge area make this a very attractive investment opportunity with strong reversionary potential."