Lisney appoints Lynda Gordon as Divisional Director and Fergus Slattery as Property Consultant,
10th September 2018
Lisney continues to strengthen its teams with the promotion of Lynda Gordon and appointment of Fergus Slattery.
Lisney is pleased to announce the promotion of Lynda Gordon to Divisional Director within the investment Team. Lynda joined Lisney in 2006 and worked within the retail division. In 2009, she joined JLL and then moved to Knight Frank in Melbourne Australia and experience that gave her international experience across the sectors.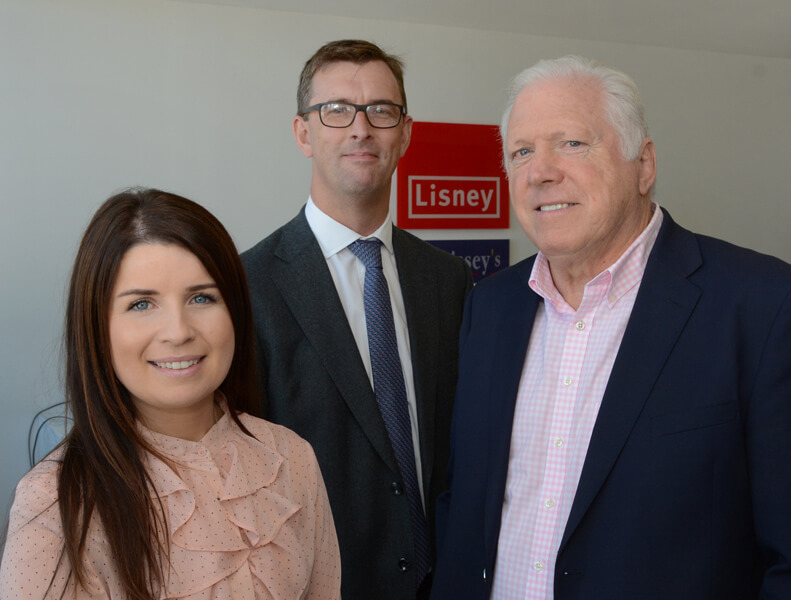 She returned to Dublin in 2015, to re-join Lisney in the investment team department and has since been involved in the sale of a number of high profile investment properties across the various sectors.
"Lynda's contribution to the success of our investment division team thus far has been noteworthy," says Managing Director and Head of Investment, Duncan Lyster. "Her appointment as Divisional Director reflects her achievements and potential as a leading investment professional. Her breadth of experience means she will help our clients to achieve their investment goals."
Also joining the Lisney team as property consultant is rugby legend, Fergus Slattery. A seasoned property professional, Fergus has been involved in commercial property markets, principally in Ireland, for over 40 years with a strong client following particularly in the retail market. He brings with him a wealth of experience that will serve to further bolster Lisney's capabilities.
Fergus' sporting achievements reflect his winning mind-set. He captained Ireland 16 times in 61 caps and toured twice with the British & Irish Lions.
Commenting on his appointment, Duncan remarked, "I am delighted that Fergus has agreed to join our team. I have enjoyed working with him over the years and have absolutely no doubt that he will bring to Lisney the attitude that made him a rugby legend to bear in our business."