Lisney Cork Celebrates 50 Year Anniversary,
27th September 2019
Lisney Cork Celebrates 50 Years of Success in Cork
The Lisney Cork branch celebrated their 50 year anniversary this week, marking a major milestone in the continued growth and development of Cork City and environs. We first began with a 500 square foot office on Grand Parade in 1969 and have experienced consistent growth and success since then.
Our Cork team marked the occassion by celebrating with over 100 friends and clients at the beautiful Crawford Art Gallery in Cork City. Guests were welcomed into the venue by the Rebel Brass band. Once inside, they were greeted with canapes from local Nash19 and music by Cork's Bravura String Quartet.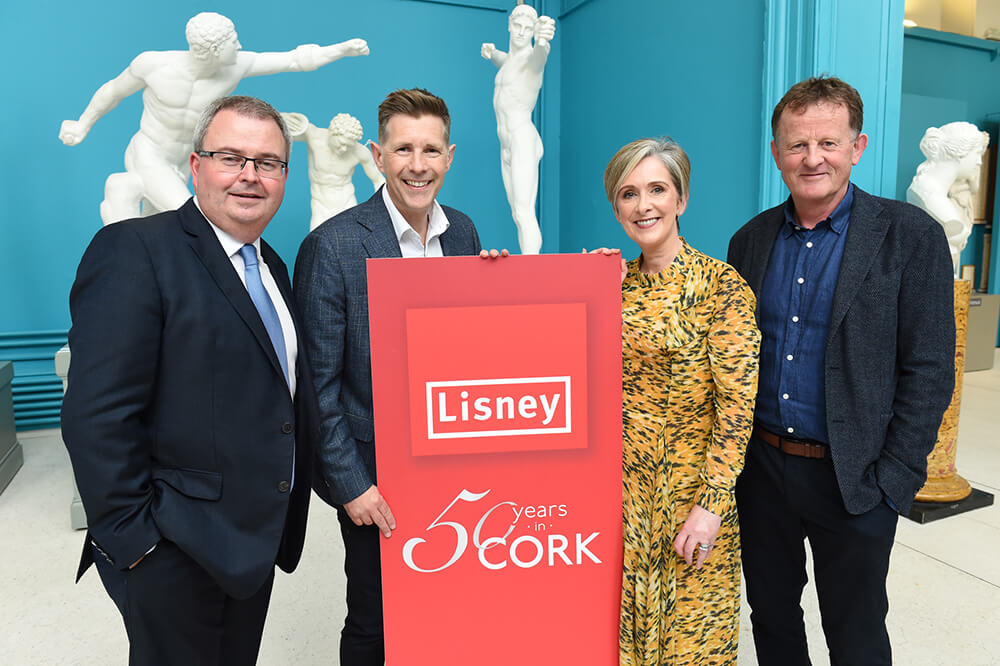 Following a welcome by Cork Director Margaret Kelleher, guest speaker Cllr. Kieran McCarthy launched a series of speakers with introductory remarks.
Local historian and author Diarmuid O Drisceoil took guests through Cork's growth over the past 50 years.
Keynote speaker Dermot Bannon looked at Cork's changing landscape in terms of homes and development from 1969. The renowed architect and voice of modern Irish design was well-received by all in attendance.
Cork Director Ed Hanafin closed out the speakers with final remarks and warm thanks to all in attendance.
Edward Hanafin, Director at Lisney Cork says: "Over the years the Lisney team has navigated and chartered choppy waters – stemming all the way back to the closure of the Dunlop and Ford plants in 1983 and 1984, right through to the present day. Throughout this time, we at Lisney have done our part in keeping the property landscape in Cork as our central focus and while there have been challenges, there has also been a raft of opportunities, which are evident in the current transformation of the city centre.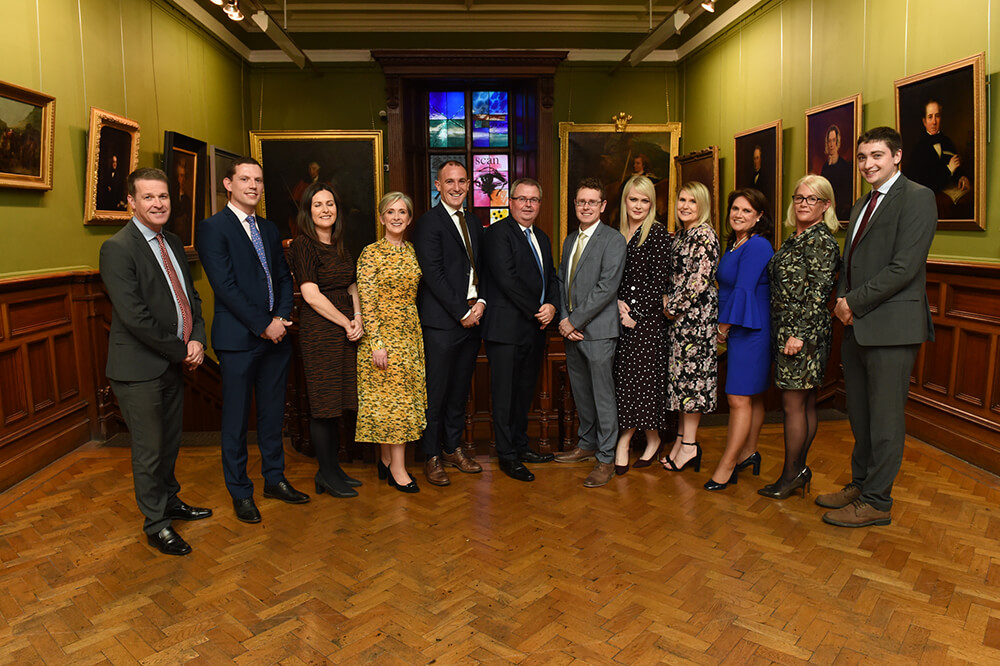 "None of this could have been achieved without the skill, expertise and drive of the agents and surveyors who have come through our doors over the last 50 years. We pride ourselves on putting people at the heart of what we do and generations of families continue to come to us to advise and guide them when buying and selling their properties."
Margaret Kelleher, Director at Lisney Cork, assessing the current market in Cork says:
"We are seeing a vibrancy and a creativity in the market in the regeneration of deeply historic areas of the city, with significant office developments under construction along the city quays. This, we expect, will underpin Cork's rapidly growing economy.
"For our part, Lisney plans on being around for at least the next 50 years to play a hands-on role in the further development of Cork's property landscape."
Thank you to all who made this such a special evening in celebration of our dedicated and hard-working Cork colleagues, including suppliers Nash19 (catering), Longueville House (beverages), Rebel Brass and Brauva String Quartet (music), The Crawford Art Gallery (venue) and Fuller Marketing.
We're looking forward to another successful 50 years of growth in Cork!