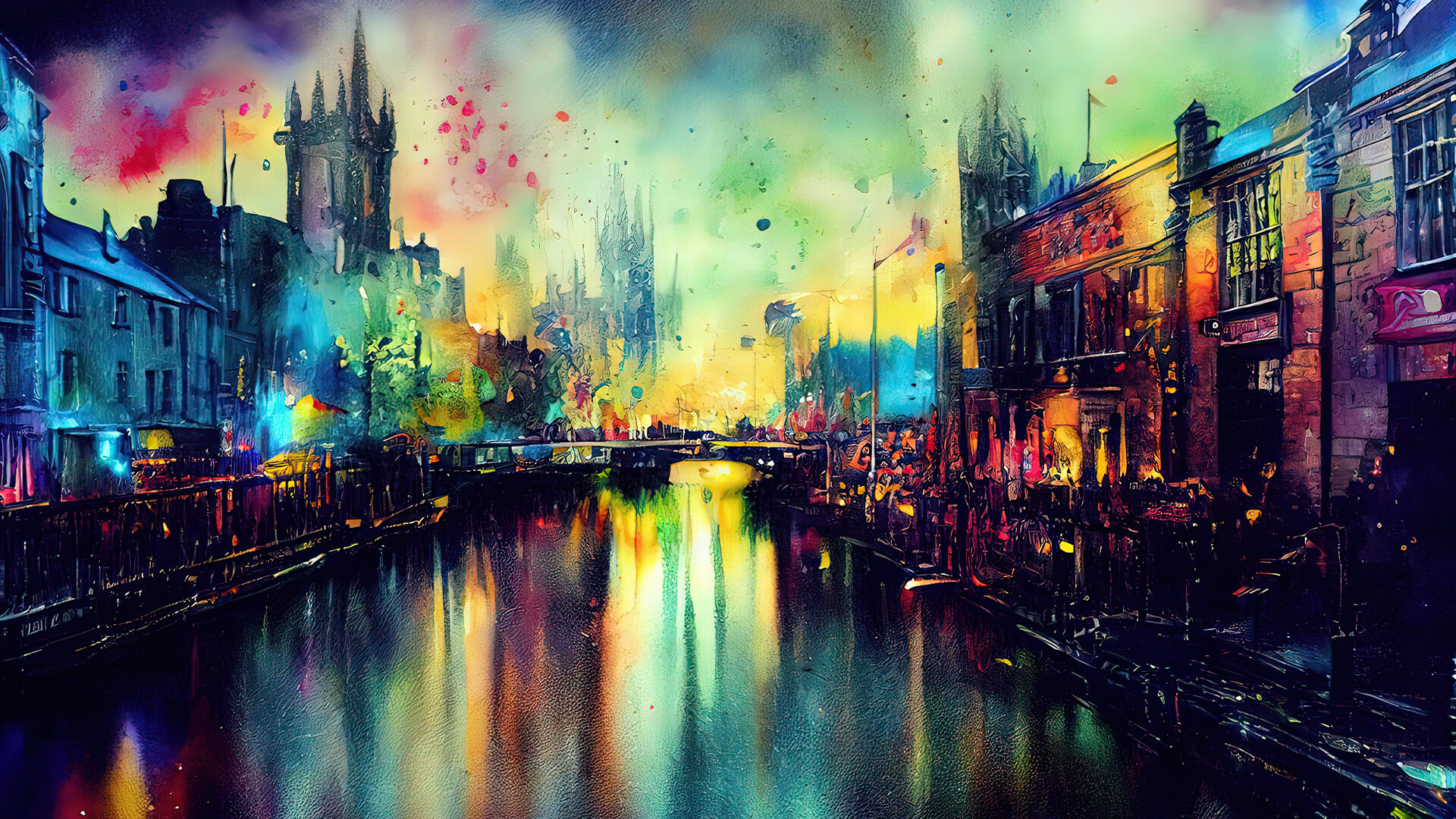 Nationwide housing completions 25% higher than the previous three years – but new home supply will drop-off from mid-2023 due to decline in commencement notices for new schemes
Nationwide housing completions 25% higher than the previous three years – but new home supply will drop-off from mid-2023 due to decline in commencement notices for new schemes
Number of residential properties for sale in Dublin currently is 60% higher than previous 12 months
180,000 sqm of grey space available in Dublin office sector – one third of all supply
Industrial rent rates rising by 20%, at levels beyond those reached in mid / late 2000's
Vacancy rate on Grafton Street falls to 7.6% due to arrival of seven new operators
€5.7bn was invested in commercial property assets in 2022 as accurately priced properties continued to attract attention, according to a new report today from Lisney, Ireland's largest independently-owned multi-disciplinary property advisory company.
Entering 2023, the overall investment market is still a process of price discovery and limited activity is occurring or likely to occur in the coming months. However, Lisney is optimistic for recovery around September 2023 and believes that once this comes, it will happen quickly.
While the overall commercial property market dynamics changed last summer as interest rate increases took hold, the industrial occupation sector remained strong in 2022. Currently, numerous high-profile occupiers are seeking space or negotiating deals. Entering the new year, combined requirements exceeded 460,000 sqm across Dublin, the equivalent to between 15- and 18-months take-up.
The two main talking points in the Dublin office market last year were the adjustments in the global tech industry and continued remote / hybrid working. Both trends resulted in the rise of grey space, where there is now 180,000 sqm available and more is due in 2023. Currently, this is 32% of all supply and accounts for 5.1 percentage points of the 13% city centre vacancy rate.
Works will continue on office buildings under construction (280,000 sqm currently), however there will be little or no new starts in the near term. Lisney states this is due to the higher cost of both finance and building materials.
Retail wise, Grafton Street had a very successful year in 2022. The vacancy rate (based on the number of units) fell to 7.6%, with seven new operators taking stores. These retailers were mainly from overseas and agreed deals on adjusted terms to those sought prior to the pandemic. While the vacancy rate is higher on Henry Street (close to 13%), there will be further interest in this area during the 2023.  However, retailers will continue to assess the ongoing viability of their business, which may result in renegotiated property deals.
Heading into 2023, the number of residential properties for sale in Dublin was almost 60% higher than the 12 months previous. Lisney says this will mean fewer instances of frustrated buyers bidding far in excess of asking prices in the coming months. Part of the supply increase is being fuelled by weary investors selling their buy-to-lets as life as a landlord has become too stressful with rent caps and eviction bans along with possible additional changes. Further investors will also leave the market this year which will be good news for buyers but unwelcome news for renters with even more difficulties in a severely undersupplied lettings market.
A full breakdown of the key sectors contained in the Lisney Outlook 2023 report can be accessed here: https://d3f6zr1897ea76.cloudfront.net/wp-content/uploads/2023/01/Lisney-Outlook-2023-PDF.pdf
David Byrne, Lisney Managing Director of Lisney said: "2022 was a very exciting year in Lisney as we continued to invest heavily in the business, most notably the acquisition of the Sotheby's International Realty franchise for our residential business which has proven a great success. In addition, we welcomed 37 new staff to the business in the year reflecting our growing client base across commercial, valuations and residential businesses.

Despite the various challenges which might be faced by the property sector in any given year, the most enduring will be the subject of sustainability and the role the real estate sector must play in this space. This will remain a central tenet of our strategy in 2023 as we work with colleagues and the communities in which we operate for a more sustainable future for all."
Aoife Brennan, Lisney Research Director, says: "Lisney first produced an annual outlook document in 1958 so this is our 65th publication covering all parts of the commercial and residential markets. 2022 was a strange year, at a societal and economic level, as well as in the Irish property market.  We began the year optimistic for a post-COVID recovery with demand strong. However, as the fallout from the war in Ukraine took hold with rising interest rates and changing macroeconomic indicators, the market slowed mid-year.  We believe 2023 will also be a year of two halves, but with demand and activity starting slow and building over the year, especially into the latter half as hopefully there is more certainty on interest rate stability and improvement in global economies.  A trend that will carry across the entire year will be the increased awareness and acknowledgement of importance of ESG"