Lisney supporting the Mark Pollock Trust,
15th September 2015
Property company Lisney has provided office space to the Mark Pollock Trust as part of its Corporate Social Responsibility programme.
Currently there is no cure for people suffering from a complete spinal cord injury. But the team at Mark Pollock Trust aims to change this reality by raising €5 million by 2020. It will use this to translate scientific advances from the lab into humans to fast-track a cure for paralysis.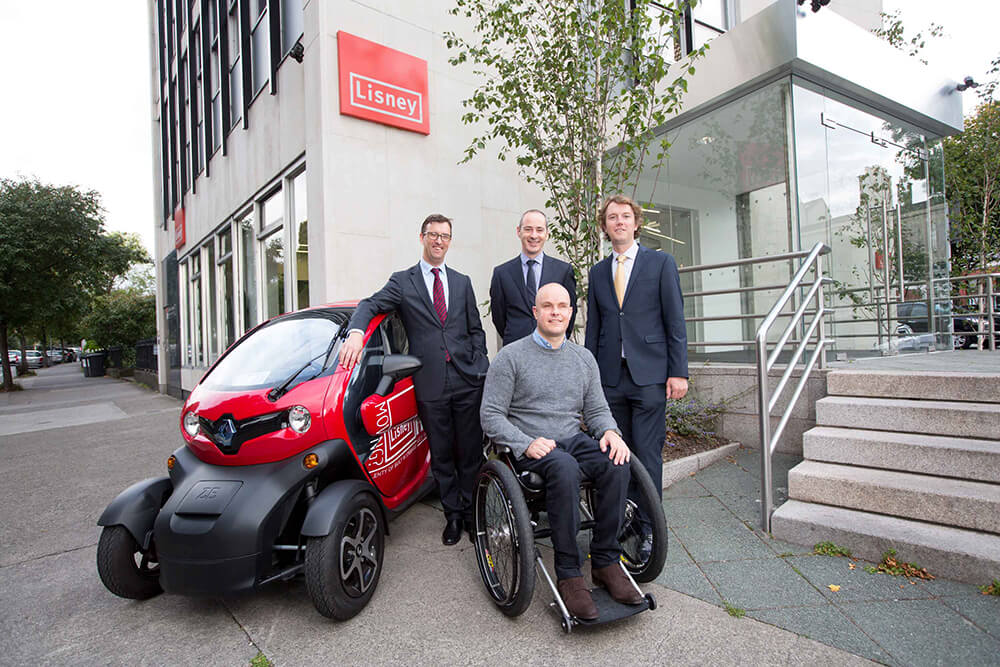 Duncan Lyster, Director of Lisney said:
"At Lisney, we take CSR very seriously and when the opportunity arose to help out the Mark Pollock Trust, we were eager to be involved. The trust has a small team of people who are focused on finding and connecting people worldwide to fast-track a cure for paralysis. They are now based in Lisney offices for 12 months and are currently working on their main fundraising event of the year, Run in the Dark, which will take place on the 11th November in Dublin, Cork and Belfast, as well as 45 other cities around the world. 12 Lisney staff have already signed up with others volunteering to help out on the day."
Piers White, Head of Mark Pollock Trust said:
"By securing office space with Lisney this year we have been able to focus on pursuing the mission of the Mark Pollock Trust. As we prepare to stage our fundraiser, Life Style Sports Run in the Dark, our relationship with Lisney has allowed us to concentrate on creating a global community of 25,000 people running to fast-track a cure for paralysis."
About the Mark Pollock Trust: We believe that the cure for spinal cord injury simply requires enough of the right people having the will to make it happen. It is our mission to find and connect those people worldwide to fast-track a cure for paralysis. www.markpollocktrust.org / http://newsroom.ucla.edu/releases/completely-paralyzed-man-voluntarily-moves-his-legs-ucla-scientists-report