The Retail Revolution: Shopping in the Digital Age,
3rd February 2020
Technology has revolutionised how and where we shop, with major implications for the retail property sector. As a result, retailers' focus has now shifted to customers' instore experience, and are going digital to ensure customer retention.
eCommerce, Data and Customer Experience
China has been leading the way in this respect. WeChat, a Chinese app founded in 2011, with over one billion users has evolved to become the world's largest 'stand-alone app'. It is described in China as an app for everything from chatting with friends, to paying bills or booking doctors' appointments. From this total engagement with consumers, the app has capacity to collect mammoth data relating to its users. The evolution of WeChat technology has enabled the organization to use this data to target and send focused retail offers through the app that are redeemable to consumers in store.
Alibaba, one of the world's largest retailers and ecommerce companies, took it a step further when they launched 'Catch the Cat', a virtual game using augmented reality to allow players capture 'The Cat', the TMall cat mascot in their own homes and in shopping centres. The more cats caught, the larger the discounts redeemable in shops.
Smart Shopping for Today's Brick-and-Mortar
Using technology, retailers can create ways of driving footfall back in stores, but ultimately the instore experience needs to offer something that the online platform doesn't deliver. Perhaps this is a medley of both worlds' customer service assisted by technology. JD.com, another online retailer, recently opened its high-tech supermarket, 7Fresh, where hands-free shopping is available with smart shopping carts which follow customers around the store. 7Fresh stores also include 'magic mirrors', which provide instant information relating to individual products. When an item is picked up from the display area, the mirror provides information about the product including nutritional content and origin. This makes the instore experience more engaging and interesting for the customer.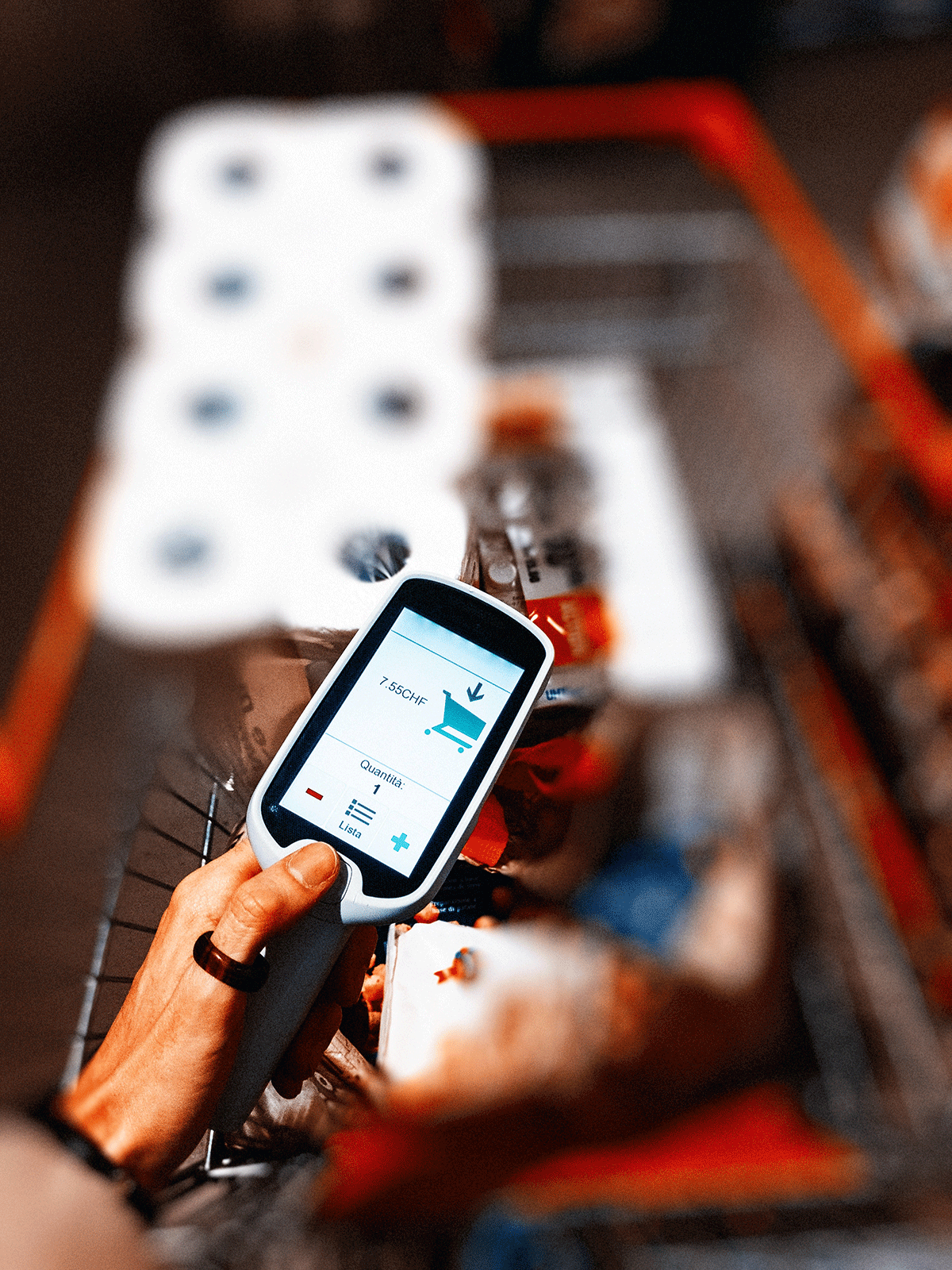 Alibaba also considered consumers expectation for information when it opened its first Hema Store, their brick-and-mortar offering in China. The aim was to combine the best aspects from the online and offline experience. In-store, customers can scan QR codes on products to get more information relating to the products including date of harvest, source, and delivery. They have also been involved in integrating technology into restaurants. Hema's in-store dining experience is facilitated by robots. Customers use the Hema app to book seats and to order food from the supermarket to be cooked in the restaurant. Robots are then used to move items from shelves to the kitchen where they are cooked and finally deliver the cooked meals to the customer.
Western retailers have also been following suit, investing and integrating technology into their retail experience. Sephora offers a digital element to all customers in their technology-focused 'Connected Stores'. The main feature is the 'Beauty Hub', which allows shoppers to get a 'virtual makeover', and test multiple makeup products without ever actually applying any. Specsavers have launched a similar in-store service, 'The Frame Styler'. Using imaging software to produce a 3D image of the customer's face, they can select various types and styles of glasses to try on.The software can also recommend particular frames that may suit the customer.
When opening their flag ship store in New York City, Nike's 'House of Innovation 000' decided to incorporate technology to personalise the retail experience. Their six-storey retail outlet has a customisation studio which will personalise Nike products. There is also a 'Speed Shop', facilitating customers who have pre-reserved shoes online to try on in-store. Adding to the novelty of the experience, the customer can select to arrive through a dedicated entrance to find a changing room with a personalised locker containing the shoes, which is is opened using the customers' smartphone. Mobile check-out is also offered. This entire concept is revolved around a large digital element, creating a novel and tailored experience for shoppers in store.
Augmented Reality and the Personal Touch
While retailers have been developing and fine-tuning their personalised customer experiences, 2020 is set to be the year of augmented reality. Toyota is ahead of the game with the recent launch their new AR experience, where customers can test drive a car without ever actually sitting in it. Likewise, Audi previously launched their AR experience. Their focus is, however, more focused on personalisation, allowing consumers to design their dream car and select both the car's exterior and interior features.
Technology isn't always being used to necessarily enhance the act of purchasing or the shopping experience, but simply for fun. Topshop's flagship London store recently launched its 'Splash!' Campaign. Display windows on Oxford Street were transformed into an interactive water slide. Using a VR headset, customers could experience a 360-degree water slide while never getting wet. The 65m of water slide snaked through the entire store from the display window before virtually spiralling through the store out on to Regent Street above the crowds. After the water slide experience, the customer then had an opportunity to take a selfie with props and share with hashtags. Reports suggested that swimwear sales increased 100% from the same period the previous year.
Retailers have never needed to be so creative. The bottom line is evolve or dissolve.