The Secret to Success at Blanchardstown Corporate Park,
18th October 2019
With a number of deals completing in the past 18 months, it's no surprise that market leaders are wondering: 'What is Blanchardstown Corporate Park doing differently in this competitive suburban office market?' At Lisney, we believe this success is attributed to a number of factors, but above all, to the landlord, the innovative family-run company, Channor.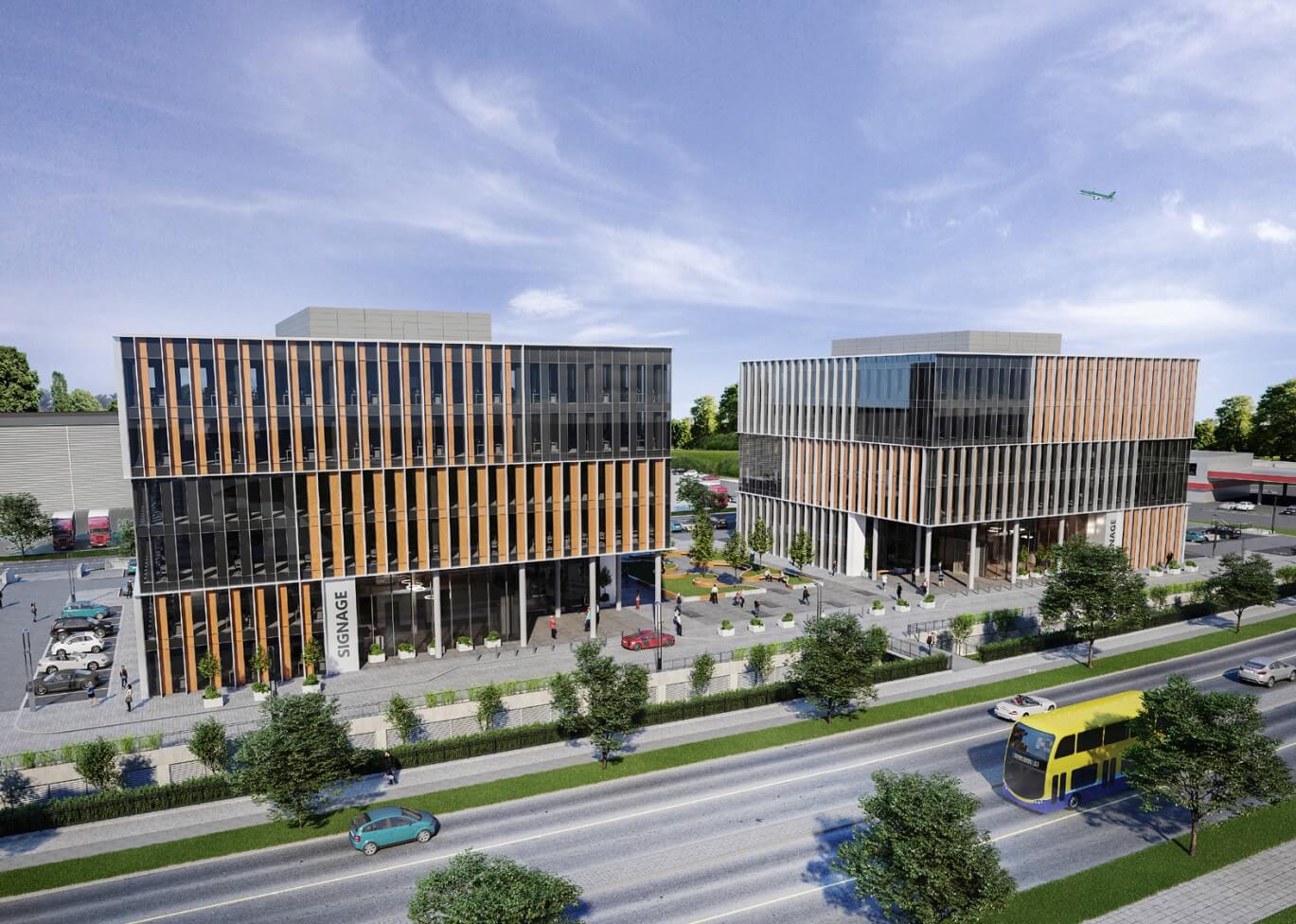 The Channor Group was established in 1990 and has over 25 years of property development experience in both the Irish market and abroad, and they have the key to Blanchardstown Corporate Park's success since its inception.
Channor has a hands-on approach when it comes to developing, owning and managing their assets. This engagement has secured Channor's reputation as a leading market firm with an edge on other developers.
Tenant requirements have changed dramatically in recent years and Channor's close relationship with their tenants has allowed them to be ahead of the curve. Buildings are designed with occupier's needs in mind first, with highly efficient floorplate, excellent grade finishes and energy efficiency at the forefront. Channor continue to push the quality of building standards in the suburbs as market leaders.
Likewise, Channor has recognised the demands of modern-day life. They understand the importance of a well-serviced work environment for staff and have focused on ensuring the park is well-landscaped and full of activity, including food markets, weekly yoga classes, bootcamps and regular business briefings.
Location
Blanchardstown Corporate Park is located on the N2- M3 link, opening-up access to a wealth of staff for businesses.
Dublin's main arterial routes can be reached with ease, including M1 (10 minutes), N2 (3minutes), M3 (3 minutes), M4 (8 minutes) and M7(12 minutes) opening businesses to a vast untapped labour market.
Blanchardstown Corporate Park is conveniently located just 10 mins from Dublin Airport.
The park offers three times more car parking than in competitor schemes.
Facilities within close proximity: Blanchardstown Shopping Centre, Tyrrelstown Town Centre, Carlton Hotel Blanchardstown, Crowne Plaza and The National Aquatic Centre.
Several Dublin Bus routes travel through the park including the 38, 40D, 220, 236 and the 238.
Other Initiatives
Go Car
Electric charging spaces
Private shuttle bus to city centre and Coolmine station
An events company run a regular programme of activities and initiatives
Weekly summertime village food market
Amenities
Onsite Giraffe Crèche
Onsite Texaco and Maxol petrol stations
Wide array of onsite dining including Bell + Bear Café, Café Park, Insomnia coffee, Chopped Salads, Abrakebabra, O'Brien's Sandwich's, The BagelFactory and Centra Convenience Store.
Tenants
Bristol Myers Squibb, Owens & Minor, Health Service Executive, Avadel Pharmaceuticals, PharmaNord, , Zimmer Biomet, Fisher Scientific, Ocuco, Guidewire, SoftwareOne, Bank of Ireland, Emovis, Asystec, Blue Insurance, ExaGrid, , Servecentric, IWT, Aviareto, Planitas Airline Systems, Maersk, Little Lizards, Nike, Puma, Pitney Bowes, Carechoice, Robinson Services, Regus, Veolia, Alternus Energy, Glory Global, Allied Automation, Sensori FM / Sisk, Vision Blue, Emerson, Agriland, Kepak, Hünnebeck, Topcon.