Ask the expert: House staging with Niamh De Barra of The Interiors Project,
13th November 2017
Staging a home before selling it seems like a fancy extravagance to an outsider, but to those in the trade, it's a simple economic decision. Houses that are professionally staged sell quicker than houses that aren't – and they achieve a higher price too.
A US study showed that staged houses sell almost six times faster, while our own Lisney agents have seen that staged houses – particularly towards the luxury end of the market – achieve higher prices than unstaged properties.
Niamh De Barra is one of Ireland's leading interior designers and home stagers. Along with her business partner and fellow interiors guru Sinead Considine, Niamh runs The Interiors Project – and has years of experience when it comes to home staging.
Staged to sell
Niamh says that the key to staging a house – regardless of budget – is to take an analytical view of the property.
"When you see a property for the first time, you want it to have a flow," she explains. "When owners are living in a house, they might be used to squeezing into a space but what we offer is a trained eye that is looking at the property for the first time. The owners might be blind to some of the faults in a property but we're trained to see those – and it's usually not too hard to fix them.
"We see the mistakes that people are making – whether that be with loads of clutter in the house, a bad paint job or tired furniture. Those are things that can be easily fixed – and that's a service we've carried out for lots of Lisney clients to get their property market-ready."
Devotees to the Marie Kondo approach to clutter will be happy to hear that Niamh is a big fan of decluttering. Even though it seems like everyone should know about the importance of decluttering, it's something that Niamh still encounters.
"When you go into a room and it is full of clutter – it really does put you off," she says. "Owners know about the importance of decluttering but again, they can be blind to their own faults. We come in with the aim of making the house more attractive to buyers so we don't let emotion get in the way."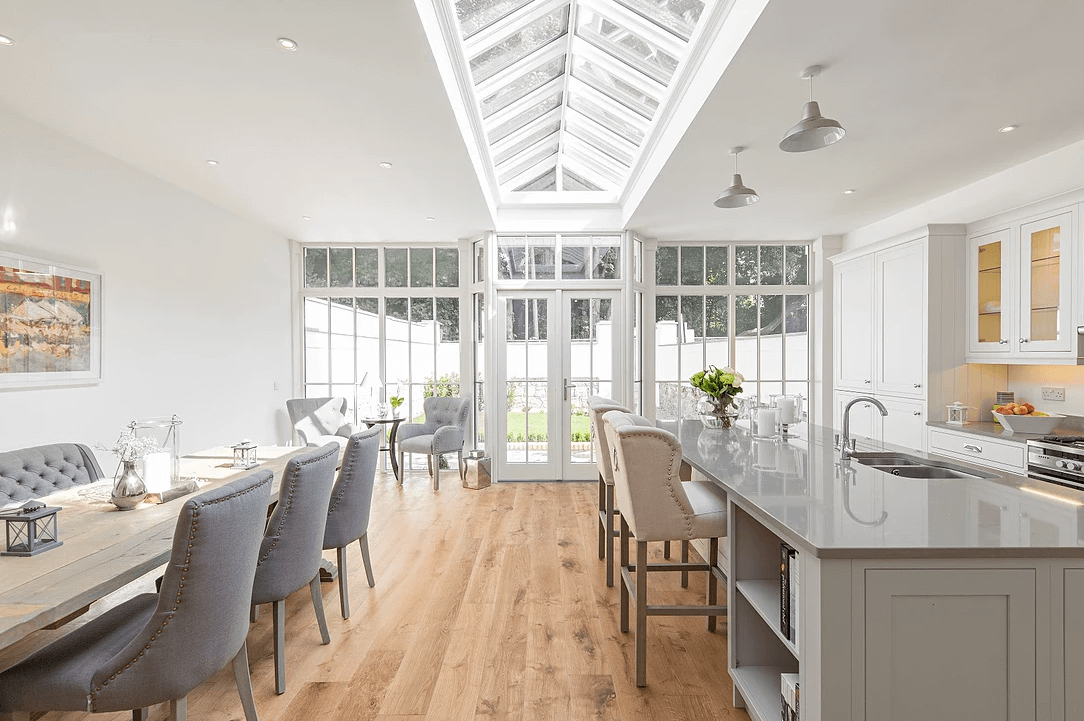 Staging: a necessary step
While home-staging might seem like an extravagance to some, Niamh says that there is a solution available for every budget. "Myself and Sinead often do consultations with clients and take on one room for staging, or supply a few items that would create that wow-factor. It's not always about putting in a new bathroom and a kitchen re-design; sometimes a few statement pieces can make all the difference."
The most important part of the staging process sees Niamh taking a critical look at the property, though she stresses the importance of replacing furniture and fittings. "In larger properties, we can do a full consultation where we look at the rooms one-by-one and say what is needed." Indeed, from early 2018, customers will be able to visit Niamh and Sinead at the Interiors Project Showroom in Rathnew, just off the N11.
When it comes to properties on the luxury side of the market, Niamh offers a complete start-to-finish service. "When you are talking about properties at the top end of the market, buyers really want a pristine finish. They want to be able to see themselves living in the property and see that it lends itself to their lifestyle.
"So when we go for the consultation, we might see that a bathroom needs upgrading or the floors need re-covering. We've got an incredible team on hand that we work with for these upgrades. We oversee the entire process and the results are always of the highest possible quality."
For sellers with premium level properties, Niamh and Sinead offer a complete staging solution incorporating one-off pieces designed by The Interiors Project that nobody else in the country will have.
"We design bespoke pieces and get them manufactured to our exact specifications. We know that our clients want that 'wow factor' and want something that really makes their property stand out from the crowd. We'd deal with a lot of developers and builders and they come to us when they want something extra-special.
"As well as our custom-designed pieces, we also deal with exclusive European suppliers for soft-furnishings and statement pieces so we can really take a property to that next level. It makes sense for our clients because they can just hire the staging pieces for the duration of the sales process without having to spend huge amounts of money on pieces that the buyer might not keep."
Again, the beauty of a professional doing a home staging is in the finishing and the little details. Niamh explains, "the day before an open house, we go in and put fresh flowers around and even supply the linen. People really find that to be a relief: that we are there to put the finishing touches to what can be a pretty stressful time."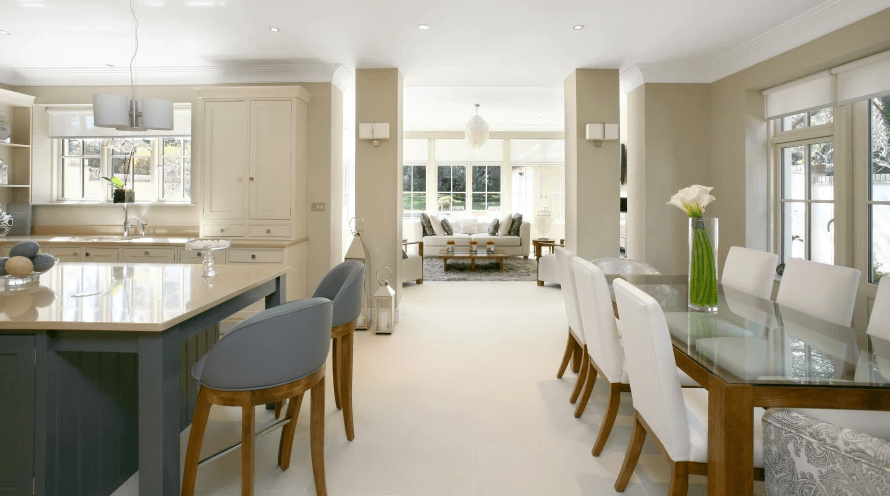 3 top tips for staging a house to sell
1. Emphasise 'curb appeal'
You only get eight seconds to make a first impression so make it count with a spruced-up front garden, a fresh coat of paint on the front door, and a sparkling exterior.
2. Decluttering
As Niamh emphasises, decluttering is key. You want your property to feel open and inviting with a touch of homeliness – but only a touch!
3. It's not always about big changes
"There might be a tired suite of furniture that we can replace with something contemporary," Niamh says, "to really lift a room. Some rooms might only need a rug or statement piece to make an impression and we have a full range of all of those items."
Are you thinking about selling a property?
Our handy 2-page home seller's checklist outlines the process in brief, step by step, so you can print it out and tick off each of the milestones as you meet them.

If you need help or advice at any stage along the way, get in touch with your local Lisney office and we'll be happy to help!