Bear Market Launches at Custom House Plaza, IFSC Dublin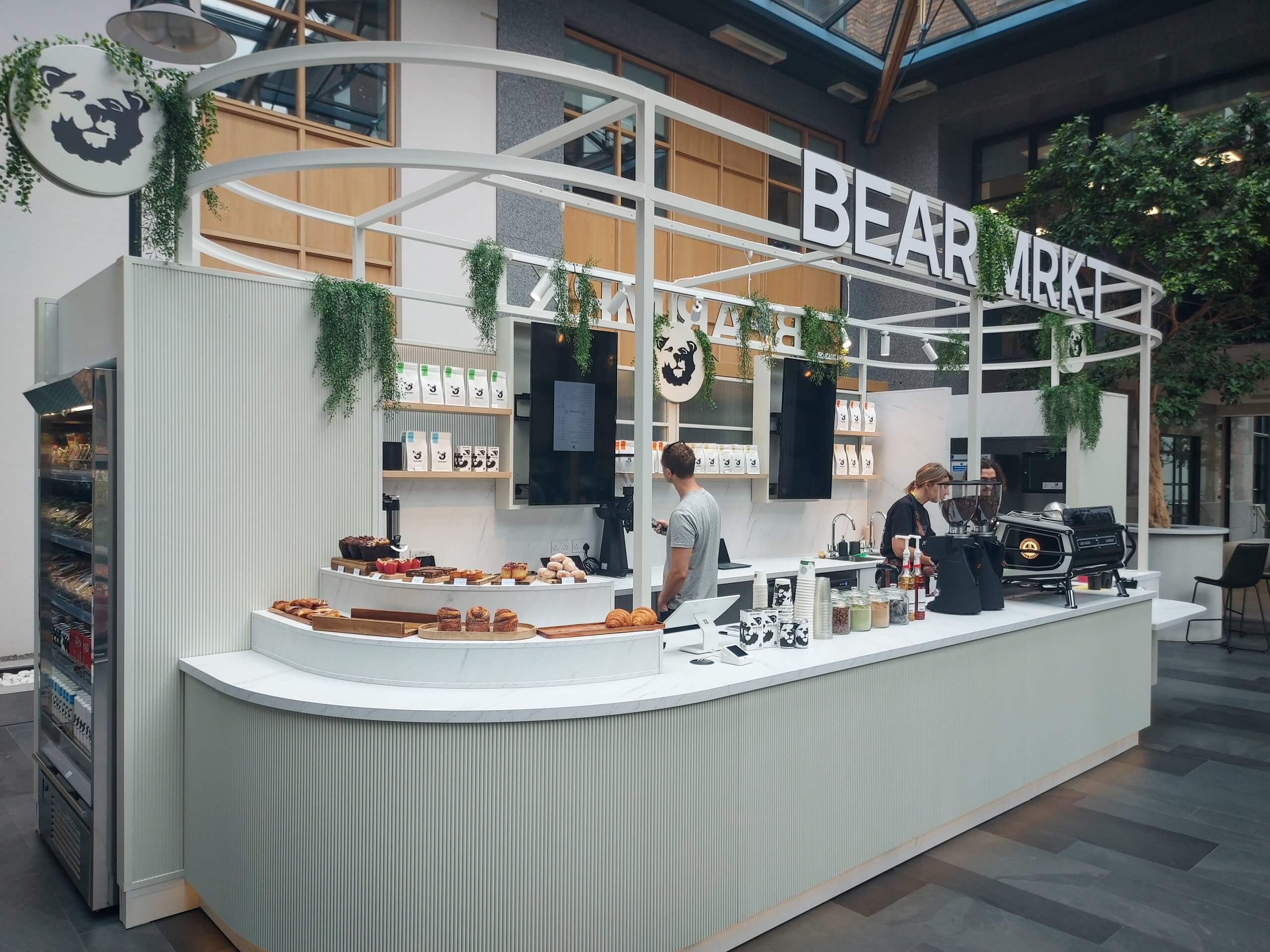 Bear Market has launched a new tenant coffee and food amenity in the stunning atrium space of Custom House Plaza at the IFSC in Dublin. The launch is aimed at enhancing the tenant experience and fostering a sense of community within the development.
The newly introduced coffee bar, lounge, and breakout space are anticipated to provide a focal point for Custom House Plaza's 6 office blocks. This will allow tenants to connect, unwind, and conduct informal meetings. Equipped with Wi-Fi facilities, the space offers the convenience of impromptu gatherings in a relaxed atmosphere.
The concept for Bear Market's introduction to Custom House Plaza was cultivated through collaboration between Lisney's Property Management and Retail departments and Bear Market. Funding for the fitout and infrastructure of the coffee bar was provided by Custom House Plaza Cityport Management Ltd., demonstrating a commitment to elevating the amenities available to the development's occupants.
The first day of operations witnessed a soft launch of the service, garnering a warm response from a diverse mix of tenants and visitors from neighbouring office complexes. Bear Market, renowned for its high-quality products and services, has already made a lasting impression on those seeking an inviting environment.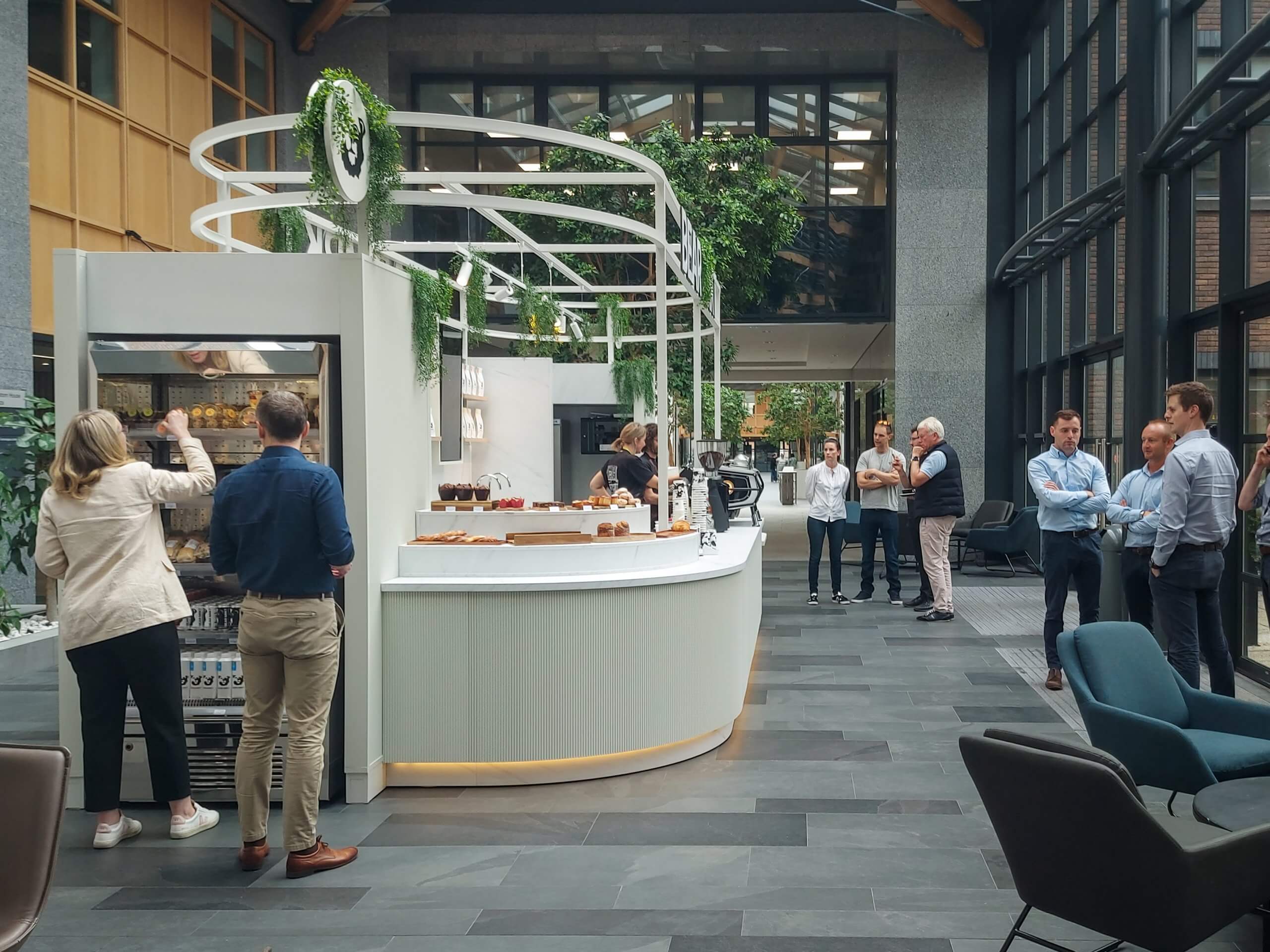 Lisney's Tom McCarthy, Head of Property Management and Emma Coffey, Head of Retail played instrumental roles in overseeing the leasing, project management, and coordination aspects of the initiative. Their collaborative efforts ensured the successful execution of the project within the stipulated timeline and budget.
"We are excited to embark on this venture with Bear Market and anticipate a fruitful partnership as we continue to enhance the tenant experience at Custom House Plaza," said Tom McCarthy of Lisney.
The successful launch owes much to the combined efforts of various stakeholders, including Derek Hughes and Stephen Deasy from Bear Market, Barry McCabe from McCabe Design Group, and the contractors 'Store Design' Ltd. Debi Flanagan, on-site Building Manager at Lisney, also contributed to the seamless execution of the project.