Embrace the Coast: 4 Luxury Seaside Homes on Ireland's Coastline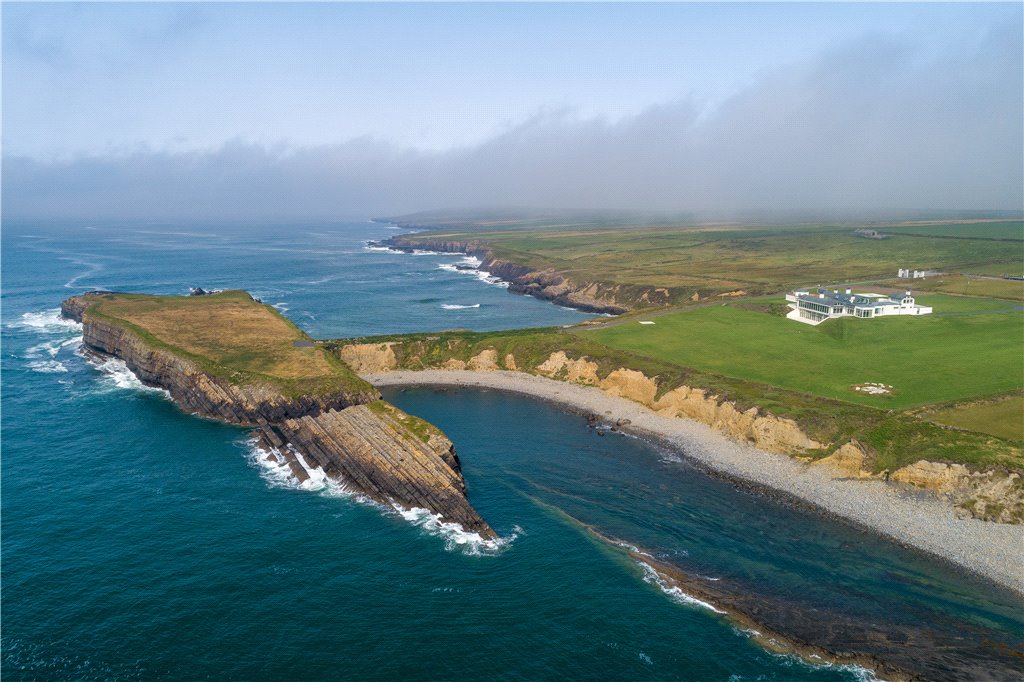 Discover the beauty of Ireland's coastline, where luxury homes seamlessly blend with captivating natural landscapes. From secluded sandy beaches in Connemara to panoramic sea views over Dublin Bay, these four homes offer an unmatched coastal lifestyle.
Dunmore Bay and Horse Island, Loop Head, Clare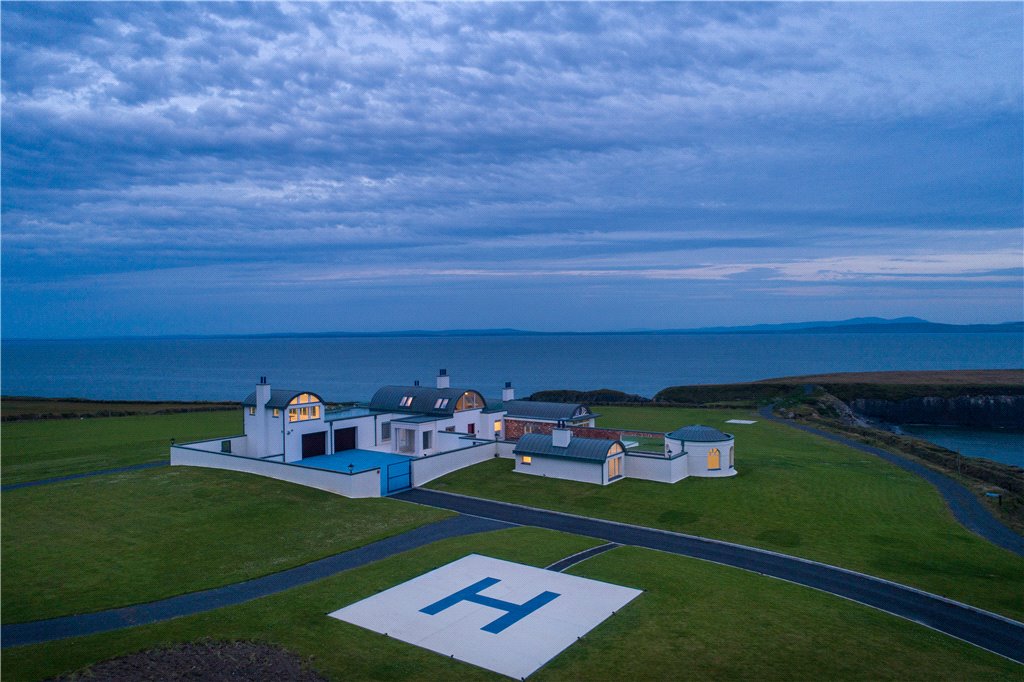 Dunmore Bay and Horse Island is an exceptional contemporary home nestled within some 60 acres, majestically positioned overlooking Dunmore Bay and including a private island. This exceptional home boasts 3 reception rooms, 4 bedrooms, 4 bathrooms, and an indoor pool. Panoramic sea views extend to Loop Head Lighthouse, Kerry Head, and the Slieve Mish Mountains. With a land bridge linking the island and a private bay with a small beach, this property is a true coastal haven. This exquisite property is represented by our expert David Ashmore.
Villa Lilla Tahilla, Sneem, Kerry
Nestled on an elevated seashore oasis spanning around 15 acres, Villa Lilla Tahilla is a truly exceptional property. Located between Kenmare and Sneem, on the North shore of Kenmare Bay, this unique haven sits just off the famous "Ring of Kerry" and "Wild Atlantic Way." With an impressive 500 meters of private seacoast, a secluded sandy beach, a sheltered mooring, a boathouse with slip and pier, and the private "Coongar" Island, this property promises a captivating and utterly peaceful coastal lifestyle. The 3-bed home is represented by our expert Eileen Neville.
Atbara, 124 Strand Road Sandymount, Dublin 4
Elegantly poised along the iconic Sandymount strand, Atbara is a handsome period home in a prestigious location. Boasting 5 bedrooms and unobstructed sea views over Dublin Bay, this property offers easy access to Sandymount village, Ballsbridge, and Dublin city centre. Sitting on about 0.08 hectares (approximately 0.2 acres), the home has been extended to provide accommodation of around 220 square meters. Represented by our expert, Ciaran Cassidy, this home is a rare find.
Cois Na Mara Clifden, Galway
Nestled within the scenic Connemara region, Cois Na Mara is a contemporary bungalow-style home that offers a spectacular coastal position near the picturesque town of Clifden. It is surrounded by rugged limestone mountains, bogs, heathland, and lakes, and adorned with white sandy beaches, tiny coves, bays, and fishing villages, and a thriving traditional music scene. Spanning over 11.1 acres (4.5 hectares), Cois Na Mara is a magical private resort situated above a quiet sandy beach, providing panoramic sea views. This 8-bedroom home is represented by our expert David Ashmore.