Building for a Better Tomorrow: Sustainability and Commercial Property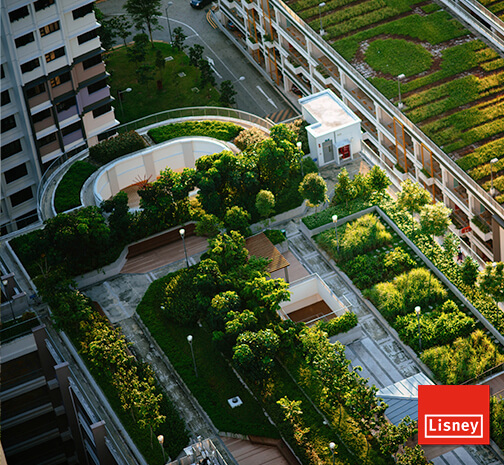 With the vaccine rollout ramping up and countries worldwide planning reopening celebrations after our long battle with Covid-19, businesses in all sectors should be thinking about what operation will look like in our new normal. While the traditional 9-5 office life will be reconsidered for a more flexible model and a renewed interest placed on supply and logistics chains for a world gone digital, climate concerns haven't abated, despite the refocusing of attention on the pandemic over the past year-and-a-half.
Businesses operating in any capacity out of a brick-and-mortar space should seriously consider transitioning to a more sustainable model.
It pays to be green. In fact, 41% of Irish consumers are happy to spend more for eco-friendly and sustainable product, according to PwC's 2019 Irish Retail and Consumer Report. Irish developers and commercial property managers can take advantage of consumer sentiment to both grow their business and do their part to save the planet.
The World Green Building Council advises that green buildings demonstrably command higher prices and rents. Developers and sellers can expect an added 7% in asset value over traditional buildings, and these prices apply to not only new sustainable buildings, but also to property that has been renovated and updated.
There's no doubt about the savings to be had when it comes to building green. The World Green Building Council quotes energy savings up to 25% and for LEED certified buildings, which also consume 11% less water than non-green builds.
As far as the numbers go, utility savings alone can offset any extra building costs associated with going green, but even this concern is soon to be a thing of the past: eco-friendly policy continues to shape building regulations and it will become harder and more expensive to build traditionally. In Ireland, 'Nearly Zero Energy Buildings' (NZEB) standards apply to all new buildings occupied after the 31st December 2020.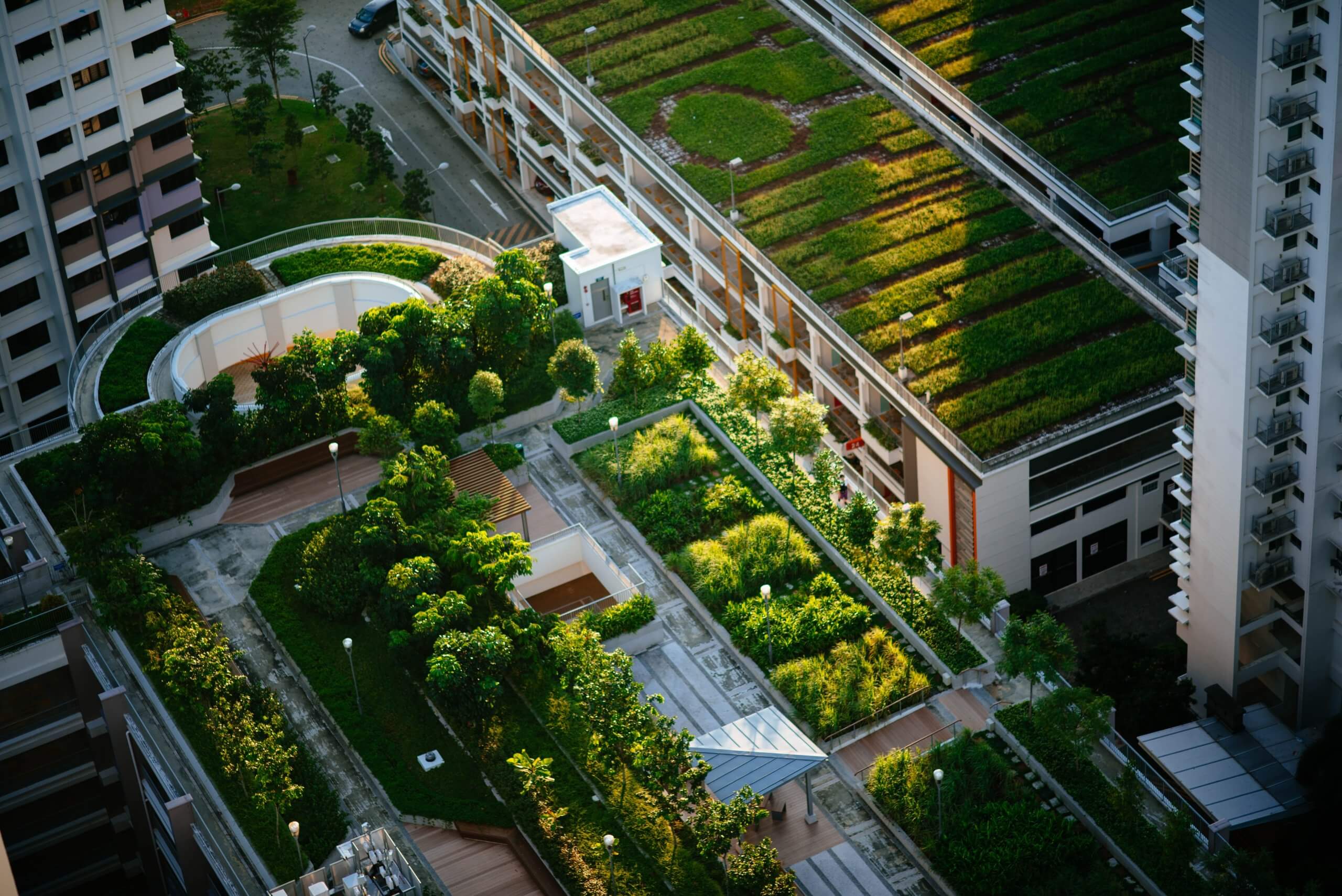 What does building and renovating green look like? Low-carbon in design with an aim for zero-carbon operation is the underlying framework for sustainable development.
The very construction of new buildings offers an opportunity to be eco-conscious.  Prefabricated or modular construction is a green alternative to traditional building. Put together offsite in factories, modular components are constructed 50% faster and allow for a 90% reduction in building waste. They also require 67% less energy and come site-ready in a range of recycled materials.
Conserving energy means design focusing on well-sealed buildings made with sustainable materials such as tile, stone masonry, and concrete – all excellent thermal mass materials for heat retention.
Sustainability is a hot consumer trend, and buildings can be designed to incorporate eco-friendly styles and additions that will attract high-quality investors, occupiers, or tenants. Incorporating living walls is a stylish way to improve air quality and aid in ventilation. As solar energy continues to become more affordable and easier to implement, solar panels can be installed on rooftops.
If you're developing or building a new property, sustainable certification will help your organisation with its green reputation. Leadership in Energy and Environmental Design (LEED) is a U.S. voluntary rating system used to certify sustainable buildings and neighbourhoods. It can be useful in determining how green your property is, or you can opt for BREEAM assessment, which most closely aligns with Irish building standards.
Making the most of eco-friendly building operations (and saving you thousands in energy costs) doesn't require a full refurb either.
Simply make sure your heat and thermostat controls are set correctly. Every 1 degree Celsius you crank up the heat accounts for an average 8% increase on your energy bill, so opt for smart, no-touch thermostats on timers that can be updated for time changes and operating hours.
Interior fixtures and furnishings also have an impact on your carbon footprint. When updating furniture, opt for eco-friendly materials like bamboo or reclaimed wood. Bonus points if you can source locally made products like tables, chairs and desks. And there's always that tried-and-true eco-friendly swap to make an immediate change: opt for LED bulbs.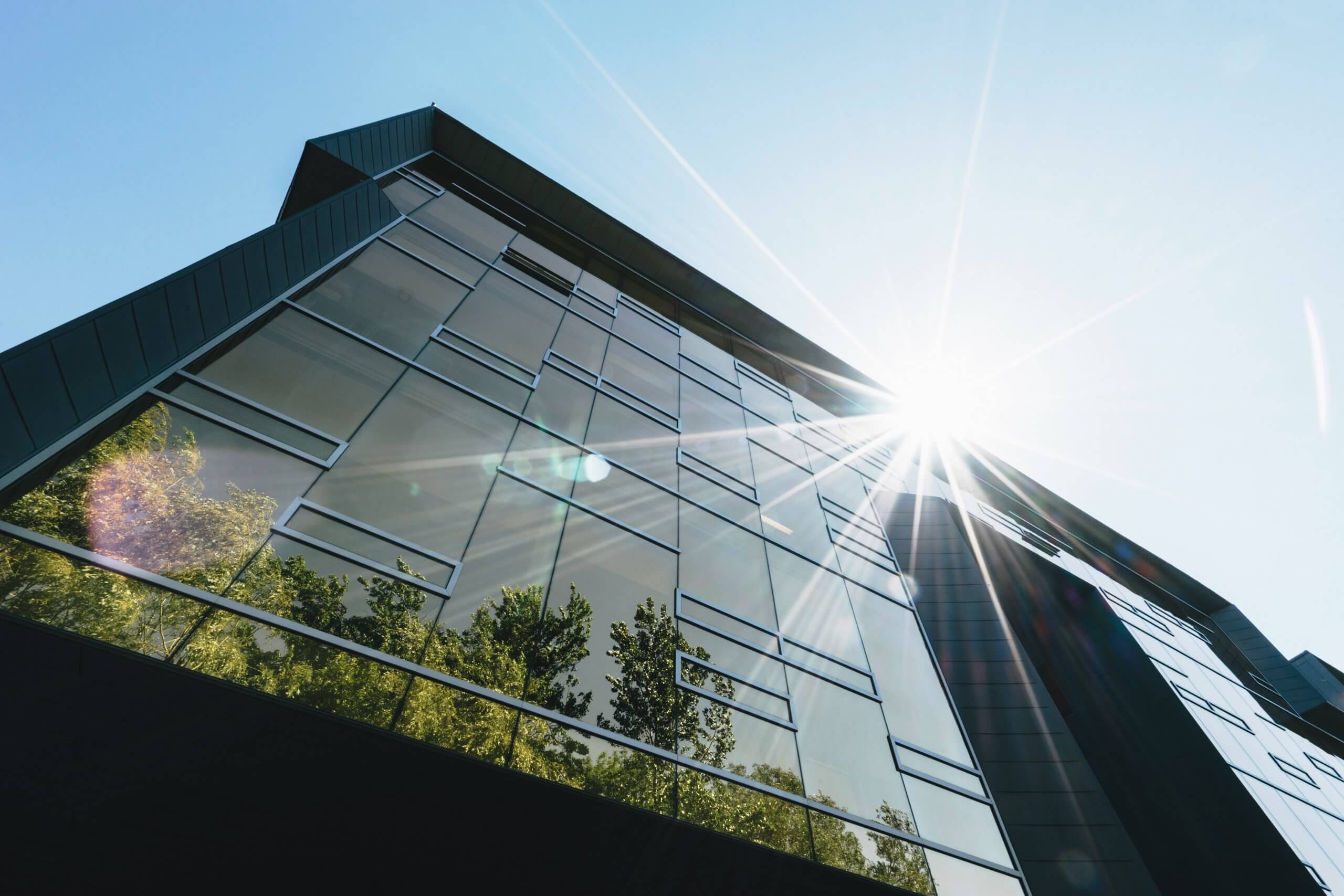 The benefits of building green go far beyond ROI (both yours and Mother Earth's): green, well-ventilated offices can improve workers' cognitive function by a whopping 101%.  Health and well-being have been steadily growing to be one of consumers' top concerns, so cater to a modern workforce by offering a working lifestyle that is focused on greenery, well-lit spaces and health, and bring back business when the world returns.
Post-Covid, investors and developers will need to be innovative in creating commercial spaces that can attract for the long-term a population who have become comfortable working, shopping and socialising at home. Sustainable building offers an opportunity to do just that by meeting consumers where they are: in a sustainable mindset. Committing to going green will earn an ROI not only on your property investment, but also your planet.