10 Reasons to Sell Your House with Lisney
14th April 2021
Are you thinking of selling your home? If so, you could soon face some of the biggest decisions of your financial life.
When should you sell? What price should you set? What type of buyer are you aiming at? And which estate agent should you use?
Luckily, if you get the right answer to the last question, many other queries will be answered for you as a matter of course. A good agent you trust implicitly can guide you through the complex and, at times, stressful process of selling your home.
You'll get great advice on all aspects of the sale as well as regular updates to keep you on top of things as you go through the process.
But first off, you have to pick the right agent. Here are ten reasons why Lisney fits the bill:
1. Irish-owned and non-franchised
Many auctioneers are local agencies who have adopted the branded franchise of a national (or international) chain. There's nothing wrong with that. But Lisney is different.
Lisney's brand values and culture are carefully nurtured within an Irish-owned company – something that is clearly evident in every office. We're Irish through and through, and bring that local experience home to our clients.
Our expert team, trained in the long-standing Lisney tradition, will look after you with a proactive programme of advice and progress updates.
2. Nearly 90 years of excellence
A lot has happened in the Irish property market over the last 90 years and Lisney has been through it all.
We've been active in the Irish property market since the 1930s so it's fair to say nobody knows property in Dublin and Cork better than we do!
Our long history means a wealth of in-depth research and a comprehensive understanding of all aspects of Irish property -- so you can make better-informed decisions.
3. Top residential prices in Ireland
Lisney consistently achieves among the highest prices for residential sales both at auction and private treaty.
In fact, our premium homes division is renowned for achieving great results. We are proud to list some of Ireland's highest valued residential properties on our books.
But every home is special – and the same service is provided to all our customers, regardless of property value.
While our biggest deals may involve billions of euros and grab the headlines, Lisney gives the same level of service and expertise when selling every home.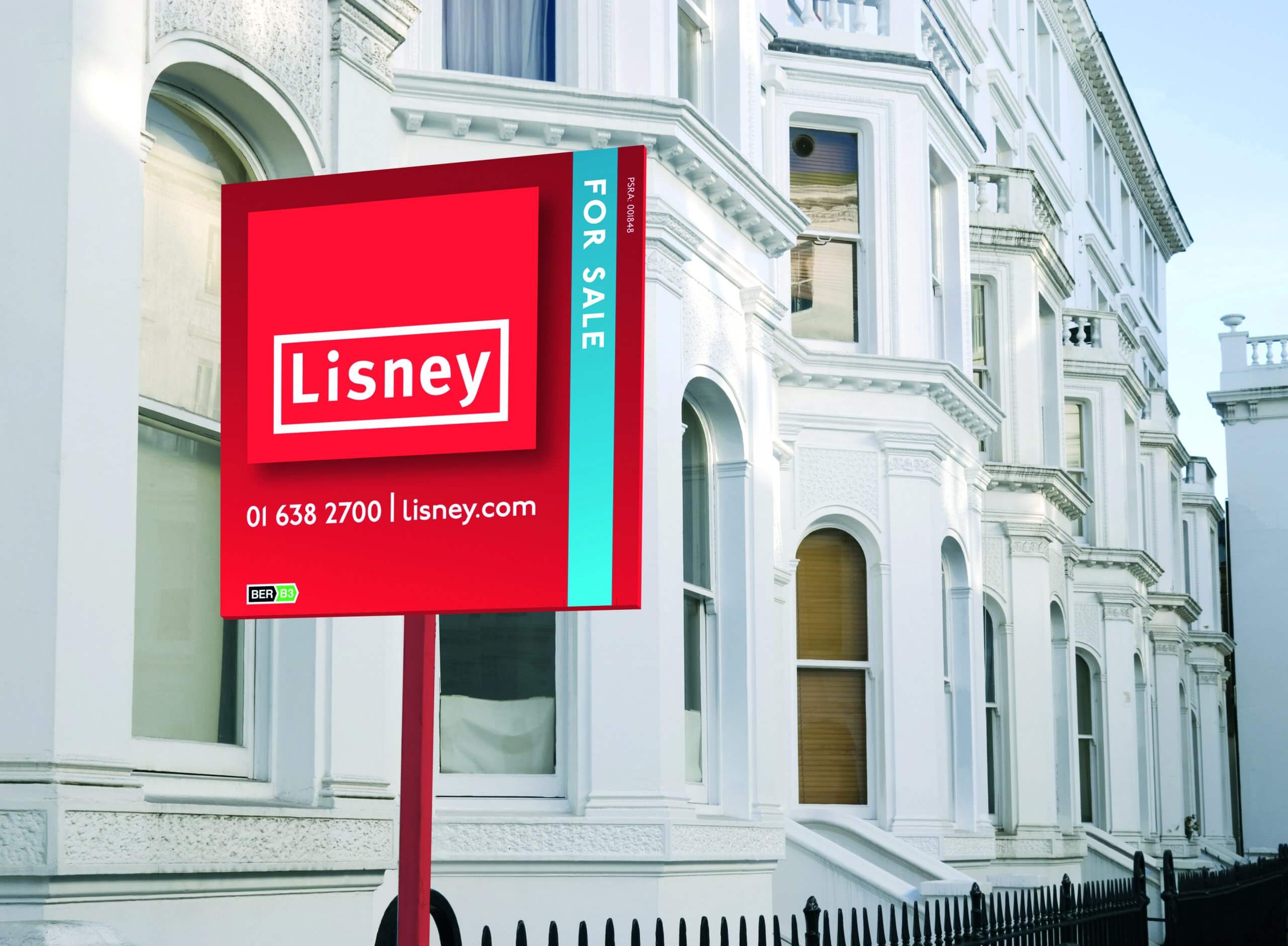 4. Market your home to the right buyer
There are a lot of factors when it comes to choosing a buyer. It's our job to find a buyer who won't hinder the sale and who will love your home as much as you do. That's where our extensive marketing suite comes in.
We'll arrange high-quality photographs, write a bespoke brochure and list your home on all the top portal sites in Ireland. We have relationships with all of the leading papers and will work to secure editorial coverage for your home. We also have a marketing database of thousands of purchasers ready to buy, to ensure a speedy sale.
Finally, we can offer bespoke social media marketing across all of the major channels -- Facebook, Instagram and Twitter -- to make sure that the right buyer sees your home.
5. An agent you can trust
Trust is the first quality to look for in your estate agent. You need an agent who won't give you an inflated or unachievable value on your home just to win your business
This is where Lisney comes into its own. Our long-standing position among top property agents is thanks to our ethos of integrity that's at the heart of everything we do.
6. Friendly service focused on you
Selling your home is a big step, and we know that your home is more than a house-- it's a special place where you've grown your family.
Our agents are best suited to guide you through the sales process because, well, we've been there, too!
Every Lisney agent will take the time to listen to your questions, address your concerns and keep you up-to-date on everything concerning your home. We pride ourselves on putting you first and making sure the sale of your home runs as smoothly as possible.
7. Local experts
Does your local Lisney agent look familiar? That's because our agents live and work in the areas they sell in, so they know the locality better than anyone!
This gives our agents a cutting edge when it comes to selling your home. They'll be in the best position to give an accurate valuation of your home based on the neighbourhood, advise buyers on local amenities and can even give you a heads up on the best Saturday brunch near you. It's all part of the service!
8. Top quality research
Lisney prides itself on the depth and quality of our research. This, along with useful advice at every stage of the sales process, helps our clients to make the right decision at the right time.
We publish regular quarterly updates so you can stay on top of the latest developments when it comes to property, and our annual Outlook is one of the most respected property documents in the industry.
9. A full-service agency
Lisney does more than sell your house. It provides a complete property advisory service covering every aspect of home ownership and management.
We do sales, lettings, auctions, valuations, acquisitions, asset management, and much more.
10. The Power in the Personal
When it comes to choosing an estate agent, just take a look at the Lisney mantra: The Power in the Personal.
It's our standard for how we do business and means that we always put our relationships with our clients first. We'll do our best to exceed your expectations and get you the best possible results, with our innovative thinking, expert guidance and decades of property research.
Selling your house?
If you're thinking of selling your house why not get in touch for a chat with your local expert. Follow us on Facebook, Twitter  and Instagram to keep up with property news.