Top 4 Rental Decorating Hacks (That Won't Cost You Your Deposit!)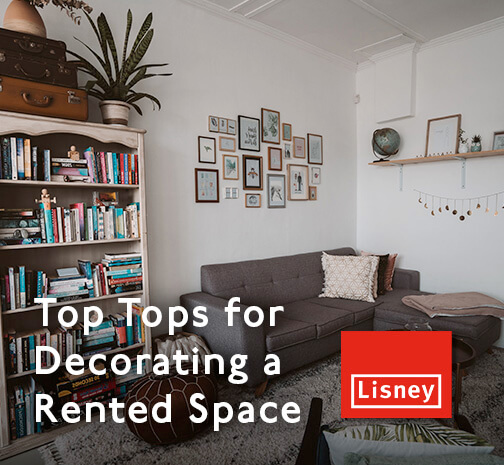 You've signed the lease, you've paid first month's rent and deposit and the move is over: welcome to your new rental! But as you're unpacking, you might find that the eggshell walls and overstuffed couches aren't your interior style of choice…but how can you make a rented space feel like home without kissing your deposit goodbye?
Read on for our top rental decorating hacks, landlord-approved so you can make your home really feel like home!
Hang Art Without Nails
Don't risk damaging your landlord's walls by creating nail holes. There are plenty of ways to hang pictures and art without resulting to the power tools!
Command Strips are an easy peel-and-stick option for getting your favourite frame on the wall. They come in a wide array of styles, including handy hooks for coats, towels and keys. The basic Command Strip is a dual-sided Velcro sticky pad that simply peels off the wall without peeling away paint when it's time to move.
Washi tape or even simple electric tape can help create a stylish gallery wall with no mess. Washi tape is a durable, renewable crafting tape that comes in every colour and pattern under the sun. Use it to plaster up old photos, postcards and more!
How to Decorate with Lighting
Be creative with your lighting to help create different moods throughout your rental home. You only need a bulb and an outlet, and at the flick of a switch (literally!) you can turn a standard rental living room into an ambiance-filled oasis.
LED bulbs offer even further scope to style your home, with their wide array of colours. Some use remotes and others you can control via Bluetooth and your phone. Set a festive mood with bar-inspired purples and pinks for guests. The best part? Your home will be the height of interior décor style for 2021!
Finally, fairy lights are the epitome of easy decorating. These string lights aren't only for Christmas anymore: wrap around your bedframe to create a moment of zen before bed or turn your balcony into an evening getaway with bulbs draped across the railing.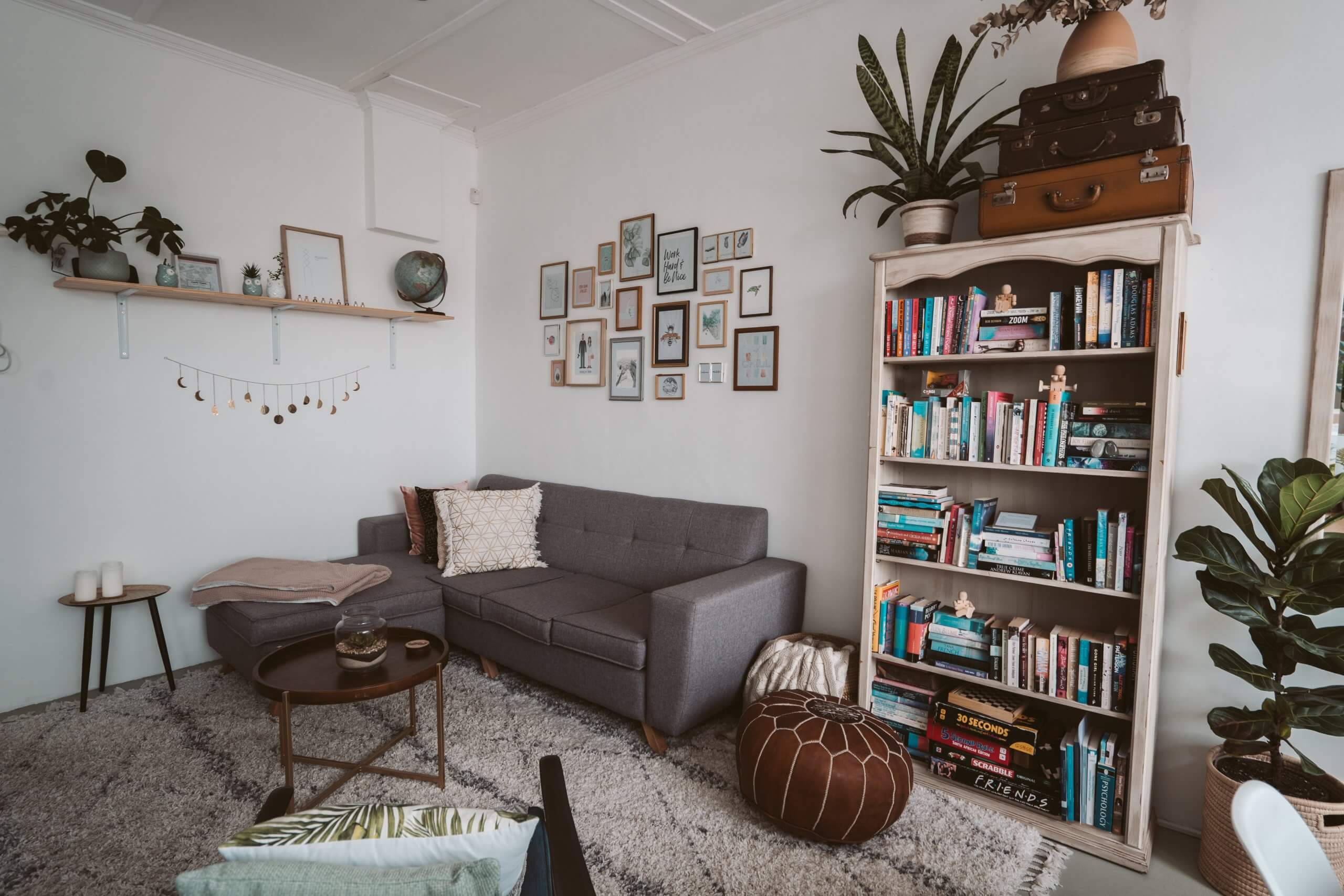 Contact Paper for Countertops
When it comes to interior design, the grey laminate countertops in your rental kitchen might not scream style. Luckily, there's an easy (and affordable) way to upgrade without breaking the bank (or your landlord's fixtures)!
Contact paper is a waterproof adhesive originally used to line shelves and drawers so wet utensils wouldn't ruin the cabinetry. It can be used on counter as well and can easily transform your run-of-the-mill countertop into a marble masterpiece.
Contact paper can last for years with minimal wear-and-tear. When it's time to move, all you need to do is peel it away and give your countertops a scrub – most modern brands won't even leave a residue behind!
There's an option for everyone, with floral prints, granite, marble, plain colours and more, so you can find a countertop to suit your style, even in a rental!
Swap Out Standard Textiles for Your Own
Curtains account for a lot of area in your home, and if you're not happy with the options that your landlord has provided, swap them out! Go with a bold colour or luxe fabric to elevate your rental.
While you won't be able to pull up the carpet in your rental, you can certainly layer rugs of your choosing to add something special to your rental home. Layering rugs works best when you have minimal furniture, and make sure your rugs are colour coordinated so you aren't left with a mess of clashing patterns.
You can also accent your rental furniture with throw pillows and blankets in styles and fabrics that are more you. Purchase a few woven baskets for an added pop of texture and use them store any unused rugs or blankets when you don't have guests!
If you've been renting and are ready to buy a home of your own (to paint without landlord permission!) talk to the Lisney experts! Follow us on Facebook, Instagram, Twitter and LinkedIn to keep up-to-date on the latest property news.