Commercial Spotlight: Ciara O'Brien,
8th April 2020
Our people are at the heart of everything we do. They add value and deliver results, and you'll see that from the moment you meet them.
Take some time to get to know Divisional Director, Ciara O'Brien.
Name: Ciara O'Brien
Position: Divisional Director, Professional Services
What is your past experience?
I fell into property completely by accident, having studied totally unrelated subjects at UCD. I then spent several years working in the banks and insurance on an ad hoc basis as I was playing hockey for Ireland and competing in tournaments around the world. I moved to London in 2005 and trained with CBRE, spending 7 years in their City and West End offices. I then moved to a niche Central London agency, Farebrother, where I spent 6 years before taking the plunge and moving back home.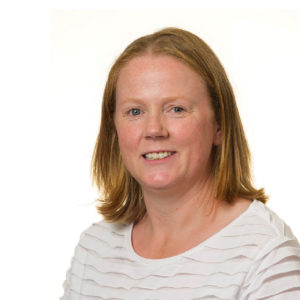 Why and when did you decide to join Lisney?
I moved back home to Dublin in December 2017 and started with Lisney in January 2018. I spoke to a couple of people I knew in the property industry to get a sense of what the perception of Lisney was in the marketplace. First and foremost, I liked the culture of the company. Also, having spent 6 years working in a smaller firm in London, I liked the fact that Lisney was independent and I believed that it was a company where my contributions could really make a difference.
What is your speciality within your department?
I work within the Valuation and Professional Services Department where our focus is on providing valuation advice and wider consultancy advice in a range of areas including Lease Advisory, Compulsory Purchase and Rating. I have significant Lease Advisory experience and rely upon this expertise to advise Landlord and Tenant clients on rent reviews, lease renewals, lease regears and restructures, across asset classes which makes for a varied and interesting workload which I love.
How do you help clients make the most out of their property portfolios?
Personally, I see it as a collaborative approach with clients on a case by case basis and this will differ on every instruction which is the challenge! Within my Lease Advisory work, examples might include lease regears and restructures to generate greater income security and maximise returns for Landlords. Acting on behalf of tenants in rent reviews and lease renewals, we ensure that we are agreeing the most favourable terms on their behalf. For me, it involves strategic thinking to allow my clients to make informed property decisions.
What can you offer to clients that other firms can't?
I like to look at the bigger picture and see where property fits into client's overall business objectives and plans. A lease event such as a rent review or renewal date is a point in time, but it provides an opportunity to review occupational strategies, business plans and property requirements. I really believe in the strength of the collective expertise that we can offer across Lisney and adopting a multi-disciplinary approach will deliver the best results for our clients.
What are your hobbies and interests outside of the work place?
I have two daughters who are almost 4 and 7 so they keep me busy and on my toes. I played hockey for Ireland and am involved in coaching in my local club, Railway Union Sports Club, in Sandymount. I was also coerced out of retirement to play cricket again last summer! I like to go to the gym and if there is any time left over after all that, I love eating out and am constantly researching restaurant menus online.
To get in touch with our Professional Services team and see what they can do for you, simply click here. Follow us on Facebook, Instagram, Twitter and LinkedIn for the latest property updates in Ireland!