Diamond in the rough: 6 tips for converting a fixer-upper into a home,
3rd August 2016
Sometimes in life you really have to search to find the diamond in the rough. Or in this case, a beautiful, cosy home in the midst of a not-so-homely building. For creative buyers, dated wallpaper and structural issues are little but a minor inconvenience to their grand plans.
For most of us though, it takes more than a few episodes of Grand Designs to see a property's full potential. While buyers might have a set idea in their head, sometimes it's no harm to cast the net wider and seriously consider a fixer-upper.
Here are a few tips for finding and converting that diamond in the rough.
1. First impressions are important, but they're not everything
You have to imagine what could lie beneath a certain type of exterior. The secret is to imagine the house as if it were bare. Strip away all the extras and mentally remove the décor. If needs be, do away with the current interior structure. For the right person, a house is a skeleton you can mould to a vision of your own.
Focus on the bones of the house, its size and whether or not it's convertible for your needs. Once you're happy with that, there's nothing a bit of creative thinking and elbow grease can't accomplish.
Tip: Try and imagine the house/room as if it were completely bare.
2. It's all about windows
It may seem like a no-brainer, but windows (lots of them!) are a major plus. They add character, light and airiness to a space. If windows are limited, look out for opportunities to replace brick walls with glass, like in this Dublin home.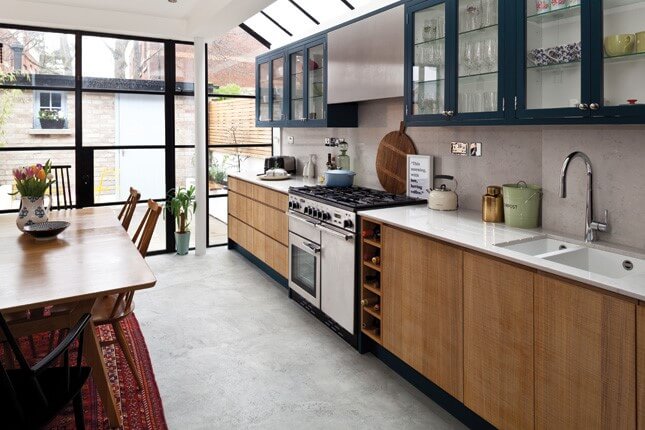 Photo Paul Sherwood/House and Home.ie
The homeowners even took it a step further by extending the build by just a few feet (within Planning Permission allowances) so that they could add a strip of glass roofing. As a result, the kitchen-dining area appears light-filled and spacious despite its modest size.
Tip: Windows create depth and space, and are the secret weapon of any fixer-upper.
3. Fake it 'til you make it
What do you do if you've been tasked with designing a kitchen with wonky walls? This was the question put to interior architect Roisin Lafferty of Kingston Lafferty Design. Her answer was something most of us wouldn't think of: using panelling and cleverly designed cabinetry to mask the issue.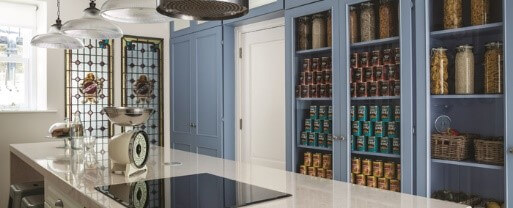 Glass-fronted units were built to varying depths to create a flush wall of storage that is functional and pleasing to the eye. The project turned out so well it won KLD the award for Residential Project of the Year at the 2015 Fit Out Awards. Just think, that could be you and your wonky walls!
Tip: With a bit of imagination and interior cleverness, you can turn a negative into a design-friendly positive.
4. Un-kitsch the kitchen
Older houses may require a complete plumbing and electrical overhaul. Though this may be costly, it can offer you freedom in terms of converting rooms. Kitchens of the olden days tended to be sculleries; small and built with only one cook in mind.
Nowadays cooking is seen as a more social and experimental activity so kitchens tend to be larger to accommodate for the extra cooks, equipment and food. Consult a plumber and building contractor to discuss the possibility of moving the kitchen to the biggest room in the house. A separate laundry or utility room will help you keep your home orderly and efficient.
Tip: While it can be expensive, a plumbing or electrical overhaul can add a whole new lease of life to a fixer-upper.
5. Don't be afraid to go retro
Original features such as fireplaces, crown mouldings and cast iron radiators are all things to be on the look-out for – especially in period builds.
These will be obvious finds, but you may also get lucky and discover that a house has hidden treasures such as red bricked walls or Victorian tiles that you can peel back and expose. In a period property, it's worth peeking beneath the lino to see what kind of original flooring exists too.
Tip: Even if you long for a slick, modern space, the mix between old and new works amazingly well so don't be afraid to go old-school.
6. Moving mountains
Our last tip for finding your dream home is to find your dream location. Proverbial mountains can be moved in terms of architecture, plumbing, and interior design – budget pending! But actual mountains? Not so much!
If you're after a fixer-upper to mould into a home, you'll be freer to choose your location, so narrow in on what you want, whether that's a rural landscape or the hustle and bustle of urbanity.
Tip: If you're happy to take on a fixer-upper, let location be one of your guiding lights to choosing your home.
Remodelling Monkstown: a fixer-upper case study
Last year, the Lisney team was involved in selling a real diamond in the rough at Monkstown Farm in Dublin. TLC and interior intellect turned the double fronted mid-terrace property into a beautiful home.

The main areas of renovation came via the garden and kitchen. The remodelled kitchen is the perfect example of maximising both airiness and storage in an average-sized kitchen. The overhead cabinetry has been built to the ceiling, allowing the homeowners to banish countertop clutter.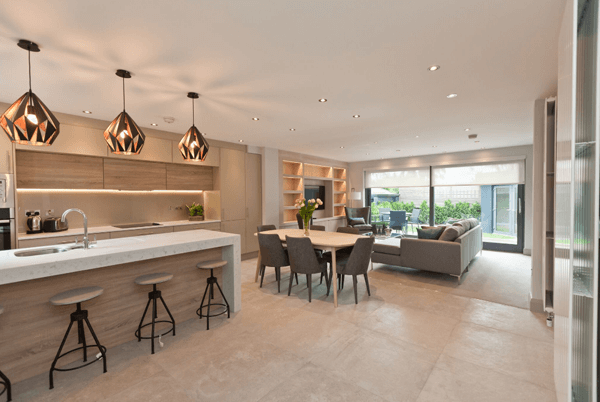 Secondly, the use of blonde tones in the units keep the kitchen clean and bright. The fuss-free layout and design of the kitchen also means the look is streamlined and easy to use. Statement light pendants and industrial style stools counteract the simplicity of the units to prevent the look from being too clinical.
The kitchen is an interesting case study in using space, something that translated throughout the entire house.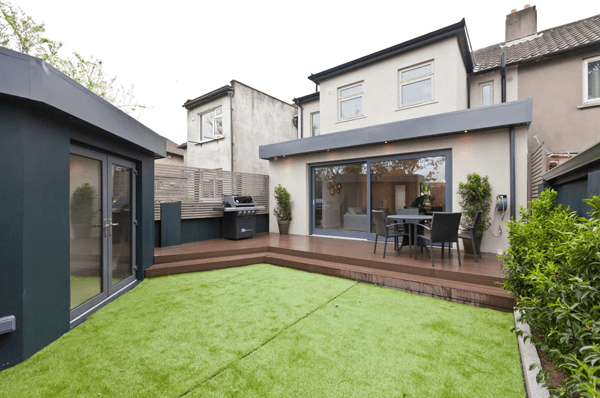 The garden was a key part of the redevelopment too. While we may not be blessed with exotic temperatures in Ireland, the addition of decking, a barbeque station and even a garden house allow the homeowners to expand their living space beyond the main build.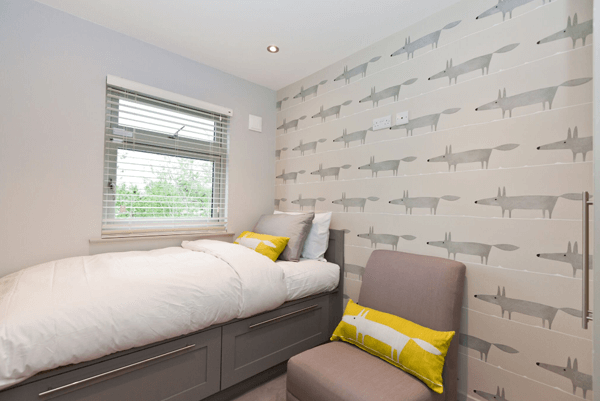 It's not all about taking a digger to the skeleton of a house either as you can't underestimate the power of paint! The owners banished any sign of gloominess with a lick of neutral paint and some statement wallpaper. By carrying light, neutral tones through the whole house they managed to make the space feel open and unified.
Compare the before and after and Monkstown Farm is a true example of how a fixer-upper can become a beautiful home in the right set of hands!
Looking for an estate agent you can trust?
At Lisney, we are experts in buying and selling houses with over 80 years' experience in local markets.
Whether you're interested in a ready-made home or a fixer-upper, we can help!
Get in touch or follow us on Facebook, LinkedIn, and Twitter. If you enjoyed this article, please share it by pressing the social icons below.