Selling your house in Dun Laoghaire,
11th August 2016
Set in the heart of Dublin's Riviera, it's easy to see why so many people want to buy a home in Dun Laoghaire and the surrounding communities. The area is an attractive blend of lively social activity and quiet coastal setting, bustling modernity and laidback charm. And that's before you consider the proximity to the city and self-contained seaside villages!
Dun Laoghaire has plenty of offer, and it's a rich hub for anyone looking to sell. Today, Lisney Dun Laoghaire's Local Residential Expert Michelle details seven things sellers need to know about the seaside town.
1. What are the popular areas in and around Dun Laoghaire?
"The most popular areas are those beside services, public transport, restaurants, amenities and shopping such as Monkstown, Seapoint, Blackrock, Glasthule, Sandycove, Glenageary and Dalkey," says Michelle. "They've always been popular and continue to remain so because of what they offer."
Areas near the LUAS in Cherrywood are popular due to their accessibility to the city and the M50. Properties close to quality bus corridors like the N11 also tend to be good sellers.
2. What are the most popular property types?
Unsurprisingly, family-sized homes are in high demand. This part of South Dublin is a popular option for families who are looking to trade up and the property stock in this area is ideal for that demographic.
"There's a huge demand for 3-bed and 4-bed semis of an older age, so properties that are 50 to 60-years-old for instance," says Michelle. "They usually have greater scope to develop and room to extend with a garage or bigger gardens."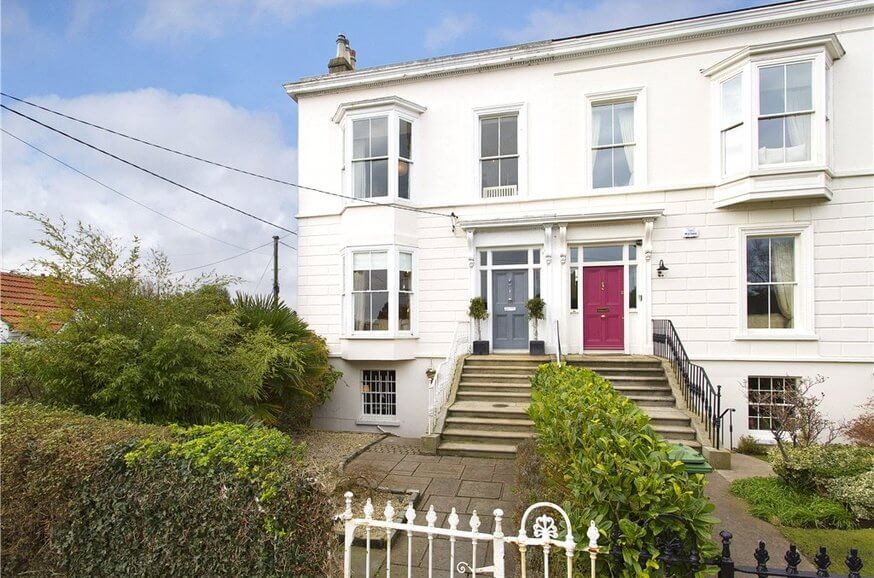 3. Family homes in Dun Laoghaire
Most families are looking for semi-detached 3-bed and 4-bed properties. Naturally, the most popular areas are within the catchment area of primary and secondary schools.
"Buyers who are trading up and have a young family are increasingly selecting properties based on their proximity to schools or public transport links giving them access to these schools," says Michelle. "Take for example, two properties we sold in this office recently, on Newpark Road in Blackrock and 123 Foxrock Park. Both houses are within walking distance of Hollypark School."
4. Prices in the Dun Laoghaire market
The local market has stabilised in recent times and this is reflected in the competitive selling prices. The catchment area for the Dun Laoghaire office offers a wide range of properties and it covers some of the most sought after addresses in Dublin.
"Prices would start at €500,000 for first time buyer homes," says Michelle. "Prices at the upper end are between €1.5million and €2million and there is not as much available in this price range. The market is very active so it's a very good time to sell. We're experiencing a hive of activity, with competitive bidding in some instances."
One of the reasons for the competition is the return of cash-rich buyers from the likes of Singapore, Dubai and the UK who are looking for value in the area.
5. Advice for selling your home
"We tell people to declutter, give it a fresh coat of paint, make it homely, maybe invest in cushions but don't overdo it," says Michelle. "Weed the garden and cut the grass, paint the outside if it needs it, and clean the windows."
One thing to avoid is strong or unpleasant smells and it's best to remove pets from the house. However, Michelle says, the theory that baking bread or drinking coffee can help you get a sale isn't strictly true.
"Do your research, look at other properties and get the value of your own house," Michelle adds. "Speak to the bank if you're getting finance and see if it's possible to borrow if you're selling and buying. You can then start looking at attractive properties, talk to an agent, get an idea of the value of the place you're looking at and then approach your lender if necessary.
6. Exceptional properties in Dun Laoghaire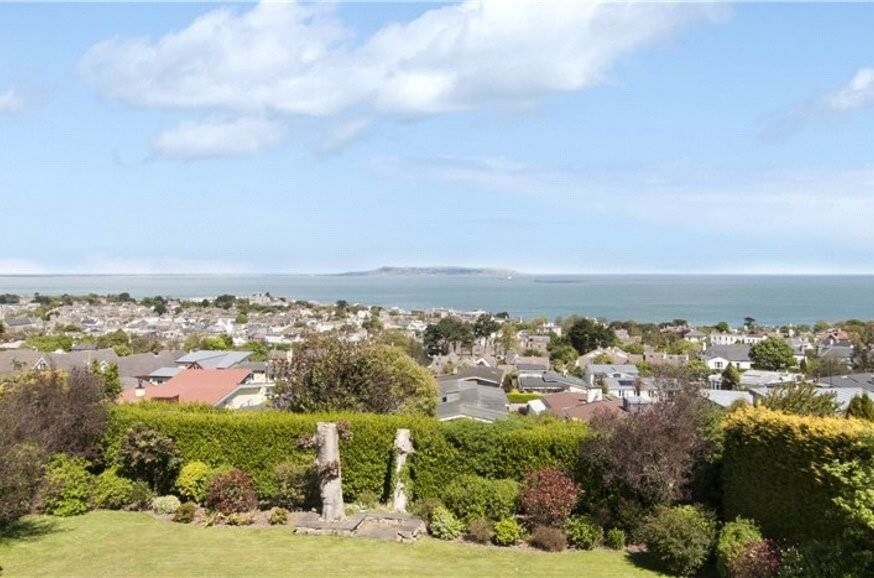 The view from Marabel in Dun Laoghaire.
The Dun Laoghaire office deals with some outstanding properties and one such example is Marabel on the Knocknacree Road in Dalkey. This detached property is on the market at €2,300,000 and it boasts stunning views of Dublin Bay.
It's set in a fantastic location off Vico Road, within close proximity to Dalkey's many great amenities. Its elevated position offers a clear view across the village and out to Howth and it comes with a half an acre of garden and grounds.
7. What area does Lisney Dun Laoghaire cover?
The Lisney Dun Laoghaire office covers a catchment area that stretches from Blackrock to Killiney and out as far as Foxrock. Having been situated in Dun Laoghaire for over 40 years, with experienced staff from the local area, the team at Lisney Dun Laoghaire are well-placed to help sellers.
5 things you may not know about Dun Laoghaire

Dun Laoghaire in its 'Kingstown' days, circa 1895. Image via Wikipedia.
1. The country's first railway was built here in 1834, connecting Dun Laoghaire with Dublin city centre.
2. Dun Laoghaire Harbour was constructed over a 25-year period from 1817-1842, with up to 1,000 workers labouring on it each year.
3. The three shelters facing the sea on Queen's Road were originally cabman's shelters for the drivers of horse-drawn taxis.
4. Grunge rockers Nirvana famously played Dun Laoghaire's Top Hat Festival in 1991, just weeks before Smells Like Teen Spirit became a chart topping hit.
5. Dun Laoghaire was originally named Dunleary before the visit of King George IV in 1821 saw it renamed Kingstown. It reverted to Dun Laoghaire in 1920.
Thinking of selling in Dun Laoghaire?
Contact our team in the Dun Laoghaire office for expert help and the best advice. Follow us on Facebook, Twitter or LinkedIn for all the latest news, local savvy, and stunning properties.