Lisney acquires specialist property agency, Morrissey's,
20th May 2018
The move will immediately place Lisney as a market leader in the pub, restaurant and hotel property markets which has been dominated by Morrissey's since its foundation by Dan Morrissey in the mid 1930's.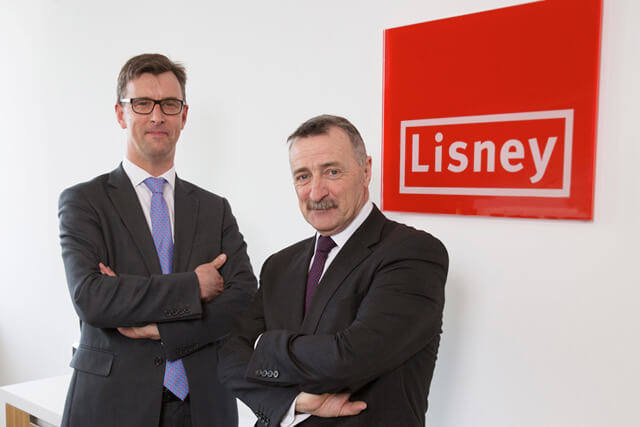 Managing Director, Tony Morrissey, grandson of Dan Morrissey, will join the board of Lisney and will continue to lead the newly created division. The Morrissey's team will move to the Lisney head office on Earlsfort Terrace, Dublin 2 and the business will continue to trade as Morrissey's.
The acquisition brings the total number of employees at Lisney to over 140 across its Dublin, Cork and Belfast offices. Clients of Morrissey's are being notified of the change in ownership and it is business as normal for transactions currently underway.
To date Morrissey's has handled more than 1,000 Licensed property sales and acquisitions including examples such as The Palace Bar, Neary's, O'Donaghue's, McDaids, Searsons, Brazenhead, The Bailey, Submarine , Graduate , Judge Roy Beans, Coachman's, Mount Merrion House and The Merrion Inn. Impressively, approx. 45% of the pubs sold in Dublin last year were handled by Morrissey's.
Commenting of the acquisition, Duncan Lyster, M.D. of Lisney says this was a very attractive move for Lisney.
"This purchase is a really good strategic and synergetic fit for Lisney and plays an important role in our expansion plans. It will give us a very strong presence in the licensed property market where there is real and exciting change occurring. We pride ourselves on the quality of our people and Tony along with his team brings with them a wealth of specialist knowledge as well as a loyal client following."
Tony Morrissey commented, "Working alongside the team at Lisney is an excellent way of securing the future of the Morrissey's brand and indeed it gives us extra strength to develop and expand the business. We recognise the changing face of the hospitality industry and we acknowledge our clients' demands for advice beyond our niche speciality. I firmly believe this new relationship is one my late grandfather, father and late brother, Bill would approve of."
ABOUT MORRISSEY'S:
Morrissey's was established in Nenagh, Co. Tipperary in 1930's, by Daniel Morrissey, a senior politician in Ireland for 35 years and former Minister of Industry & Commerce.
In 1946, the company moved to Dublin, encouraged by several prominent members of the Dublin Licensed Trade. Dan was joined by his two sons, Tony & Liam and together they formed a new company Daniel Morrissey & Sons Ltd T/A Morrissey's. 2
The company soon became one of the leading Auctioneers, Valuers and Advisors in Ireland to the licensed trade, concentrating mainly on the greater Dublin area.
In 1956, Dan Morrissey was succeeded by his son Tony who further expanded the practice placing particular emphasis on the Sale Acquisition and Valuation of Licensed Premises and Hotel Properties.
In 1983, Tony Morrissey Jnr. (FRICS FSCSI) joined the company, followed by his brother, Bill (MRICS MSCSI) in 1987 with both serving their apprenticeship under their father Tony and subsequently in 1993, they took over the company from him.
Tony and his team along with their new colleagues will continue the traditions of the business, specialising in all aspects of licensed related property, including public houses, hotels and restaurants. The Company is also a long-time member of the Society of Chartered Surveyors Ireland (SCSI) which merged in April 2011 with The Irish Auctioneers & Valuers Institute (IAVI) and The RICS (Royal Institute of Chartered Surveyors).
ABOUT LISNEY:
Lisney is Ireland's largest independent full service property company. For over 80 years their team of experts has been adding value and delivering results for property owners, occupiers and investors throughout Ireland and overseas. Lisney has earned a reputation for service excellence that is unequalled in the industry. They have remained true to their fundamental values of service, integrity and professionalism and it is these qualities that continue to shape the Lisney future ensuring that their clients always receive the best service.
Now employing over 140 people across the island of Ireland, Lisney has commercial offices in Dublin, Belfast and Cork as well as five branch offices across Dublin that are focussed on the residential market.