Selling a house in Dundrum – a shopping town and a seller's market,
11th April 2016
Anyone who grew up in Dundrum in the 80s probably remembers going to Wally Wabbits or playing down the old Pye walkway as a kid. Dundrum, once an outpost of the capital, has come into its own and the folks who got their first BMX from Joe Daly's and hung out in the Dundrum Bowl still want to live there in their droves.
Of course, it helps that Dundrum has been reinvented as a shopping hub, not to mention the extension of the M50 and the arrival of the Luas.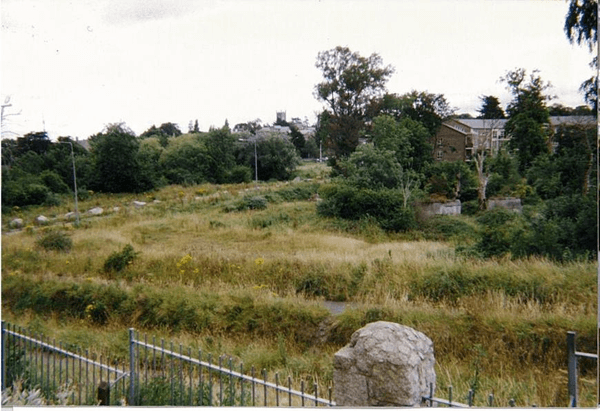 A field in Dundrum in 1997, where House of Fraser now is in Dundrum Town Centre. Image via Peter Brennan, who took this photo in 1997 as a thirteen-year-old.
Selling properties in Dundrum
"If you can buy in Dundrum, it's one of those areas that doesn't have a good or a bad part," says Darren Chambers, Divisional Director and Branch Manager of Lisney's Dundrum office. Dundrum is a seller's dream and it's ideal for families. A wealth of amenities, quality schools, and a varied range of desirable housing makes it a great place to live.
Three and four-bed family homes are the most sought-after local properties. Properties within a half a mile of Dundrum are always strong sellers but houses in close proximity to the Luas are also in demand, especially for families with older children. Areas like Sweetmount Avenue, Meadow Grove and Kilmacud are popular due to their affordability and the potential for extensions. Other areas in demand include Ailesbury Lawn and Western Road and Weston Park.
One of the interesting developments in the Dundrum residential housing market is the growing demand for 'multi-generational homes'. So much for the nuclear family!
These include three-bed houses with a garage or attic space that can be converted into living space – which is ideal for families who want to cater for younger children, grandparents or millennials who can't afford to move out.
"Buyers in Dundrum are thinking long-term now," Darren says. "The days of people just trying to get on the property ladder and buying in an area that they don't want to live in are gone. Especially if you're looking in an area like Dundrum, Rathfarnham or Churchtown.
"People are willing to wait a lot longer to buy now," he adds. "I suppose it's a generational thing. They probably know people who ended up trapped in an area they didn't like (although that doesn't happen in Dundrum)."
According to Darren, it's unusual for Dundrum natives to sell their home to move to other parts of Dublin, with many sales coming from people moving down the country or emigrating. Darren estimates that up to 25% of houses that come on the local market are executor sales.
Interesting properties in Dundrum
The Dundrum property market often throws up architectural gems or stunning residences. A €2m country manor that is on the market with Lisney has already attracted lots of interest.
"It's one of the most significant properties to come to the market in recent years," says Darren. "It's in Kilternan, in the foothills of the Dublin Mountains. It comes with seven acres of land and it's on the market for €2m.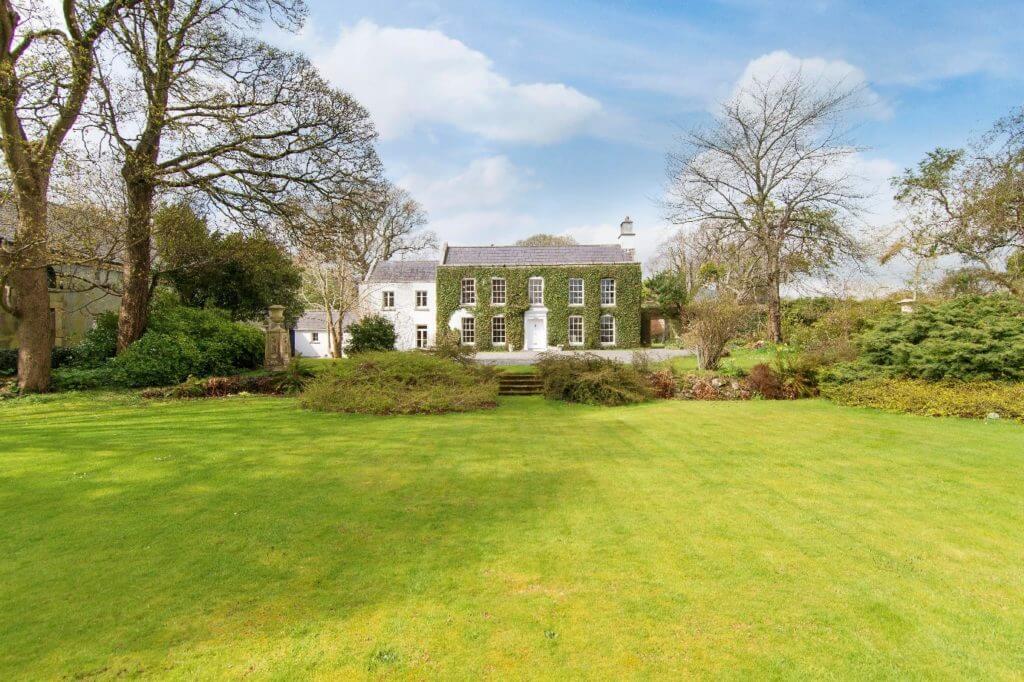 Kilternan country manor, on sale on Lisney.
"You have classical period features, big high ceilings and big reception rooms. You also have a very large building that was used as a barn that could be converted into living space or a studio. It's a country manor that has everything and it's just 15 minutes from Dundrum Town Centre."
Advice for house sellers
But if you're not selling a €2m manor what can you do to bag that sale (apart from selling through Lisney of course!)?
"In terms of presentation - keep it clear, clean and clutter free," says Darren. "Probably the most important thing is to get as many people to view your house as possible. By that, I mean it's important to quote a realistic price. Our experience in Lisney has shown us that a property will attain its maximum value in a competitive market but, if your quote is too high, it will affect your viewings. When a property is realistically priced, people are not as quick to see the negative features."
5 things you may not know about Dundrum!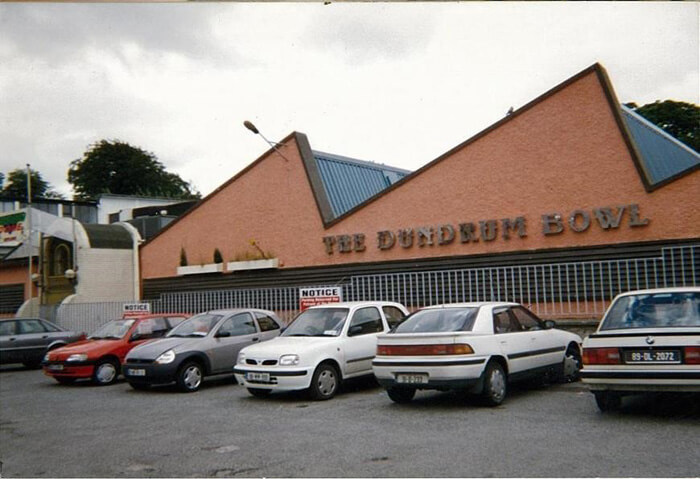 The Dundrum Bowl, built after the old Pye factory and before Dundrum Town Centre. Image via Peter Brennan.
1. Dundrum Town Centre was built on the site of the old Pye electronics factory, which was once Dundrum's biggest employer. Former Taoiseach Albert Reynolds even worked there as a young man.
2. Dundrum has Dublin city's only working farm. The 38 acre Airfield Estate was established by the Overend family in 1974 and remains open to the public.
3. Campbells Corner is the longest trading shop in Dundrum and the shoemakers has been trading on the eponymous site for almost 120 years.
4. Dundrum Railway Station was designed by William Dargan, who's known as the father of the Irish railway network. The William Dargan Bridge was also named after the renowned engineer, who lived locally in Mount Anville.
5. Dundrum's best known monument is the Usher Monument. It was erected in memory of Dr Isaac William Usher, who become one of the first traffic-fatalities in Ireland in 1917 when a car hit him while reversing.
The more you know!
Thinking of selling in Dundrum?
Contact our team in the Dundrum office for expert help and the best advice. Follow us on Facebook, Twitter or LinkedIn for all the latest news.