Top 5 Interior Design Trends for 2021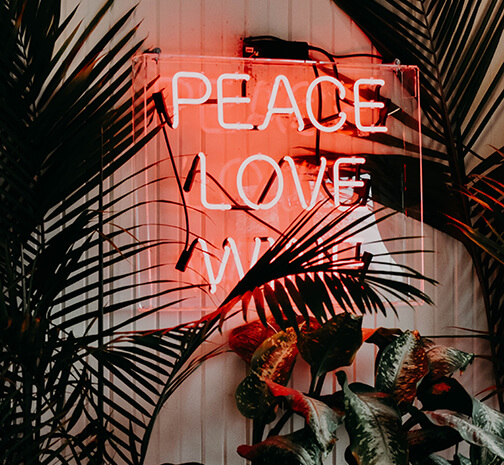 The hottest spots to be in 2020? Club Bed, The Living Room, Costa del Rear Garden. We spent more time than ever at home last year and with more of the same likely in 2021, we're gearing up to make our home space is as beautiful as possible.
We've compiled the top 5 interior design trends for the upcoming months – read on and get ready to make 2021 the trendiest year for your home yet!
1. Neon Lighting
Bring the bright lights of the big city into your sitting room with vibrant neon décor! Inspired by the TikTok generation, this trend can be pared back or put on full blast for an electric look to suit your taste.
Local favourite Hen's Teeth in Dublin 8 has an excellent selection of neon art, simply plug in and enjoy the atmosphere.  For those looking to really ramp up the neon, take a page from the Book of Gen Z and install LED rope lighting (colour-changing to suit your mood) around the gaff and bring the club home to you!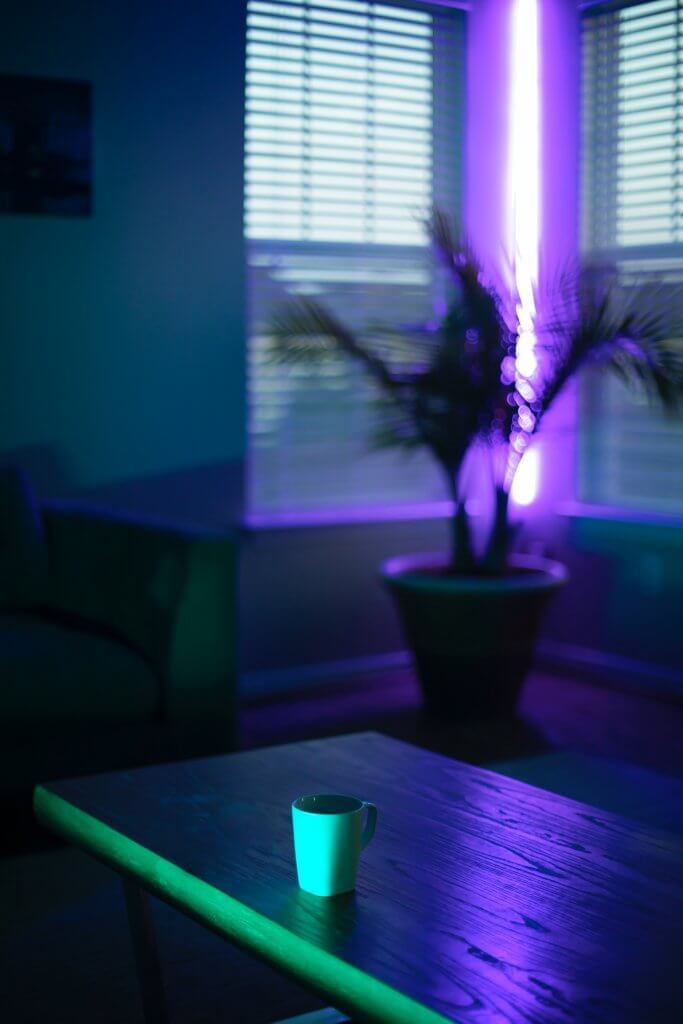 2. Squiggley Accents 
Gone are the days of the clean line. 2021 is all about wavy, rippling patterns. Think flower petals and 70s squiggles to incorporate throughout the home. As Architectural Digest pointed out, with so much time spent indoors, the natural patterns of nature will freshen up our interiors.
Dublin designer Niamh McCabe used curly-q's for her latest line of cosy homeware, including a blanket and hot water bottle.
3. Strong Coloured Kitchens
2020 saw the rise of deep hues for the home and 2021 will continue this trend, especially when it comes to the kitchen. Opting for navy cabinetry or black marble counter tops can make any kitchen feel larger (and lasagne night is a bit easier to clean up!)
Black in particular is going to be a popular kitchen colour this year, but updating furnishings with dark wood is an easy way to bring this space over to the dark side.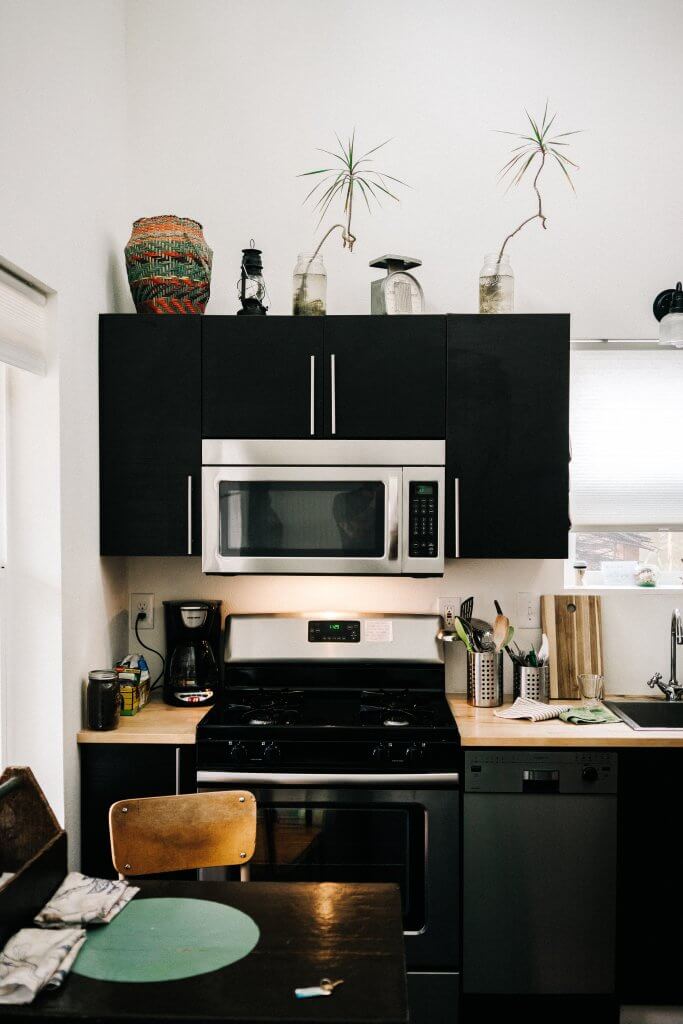 4. Cottagecore 
When it comes to personal oasis, look no further than cottagecore. The term is not only an interior design term, but also a lifestyle aesthetic, characterised by a return to the simple life. Think shabby chic on a country staycation – linen, sweet floral patterns, rustic-inspired tableware and of course, plenty of plants!
For colour, aim for baby pinks and blues or creamy yellows. Shop second-hand when it comes to furnishing your space and mix textures and fabrics to create that perfect cottagecore vibe. Let neutral and natural be your mantra and you'll be living in pastoral peace whatever your postcode is!
5. Home Offices
Of course, we can't talk décor without mentioning the newest must-have to the home space: a home office. With working from home slated to continue well into 2021, creating a stylish and focused home office is key.
If you've been working from the couch for the past few months, read our Lisney blog 'How to Set Up the Perfect Home Office', with plenty of tips and tricks to curating a space where you can work with ease (no matter where you are!).