Victorian Residential Investment For Sale in Ballsbridge
5th July 2017
Elegant period properties in such a sought after convenient area rarely change hands. No. 23 Clyde Road comprises a prestigious three storey over basement Victorian residence situated in the heart of Ballsbridge. This five bedroom house of approximately 581 sq.m (6,254 sq.ft) was fully refurbished circa 2008, with a new modern extension also added at this time.
The original period features, which accentuate the character of the property, have been retained including marble and tiled fireplaces, carpeted floors, decorative cornicing and ceiling plasterwork. The modern extension complements the period features of the original building, offering additional spacious living areas, two modern bedrooms, and leisure areas including an air conditioned gym at basement level. The property benefits from an ample front garden with side access to the rear garden.
Parking is available to the front and rear of the property.
The entire is currently leased on a 9 year residential lease from 29th March 2010 at a rent of €96,000 per annum. The lease, which expires in less than 1.75 years, grants the tenant a rolling break option subject to 30 days' prior written notice.
Lisney is seeking offers in excess of €3,300,000, which they say represents considerable value in light of current house prices in the immediate area.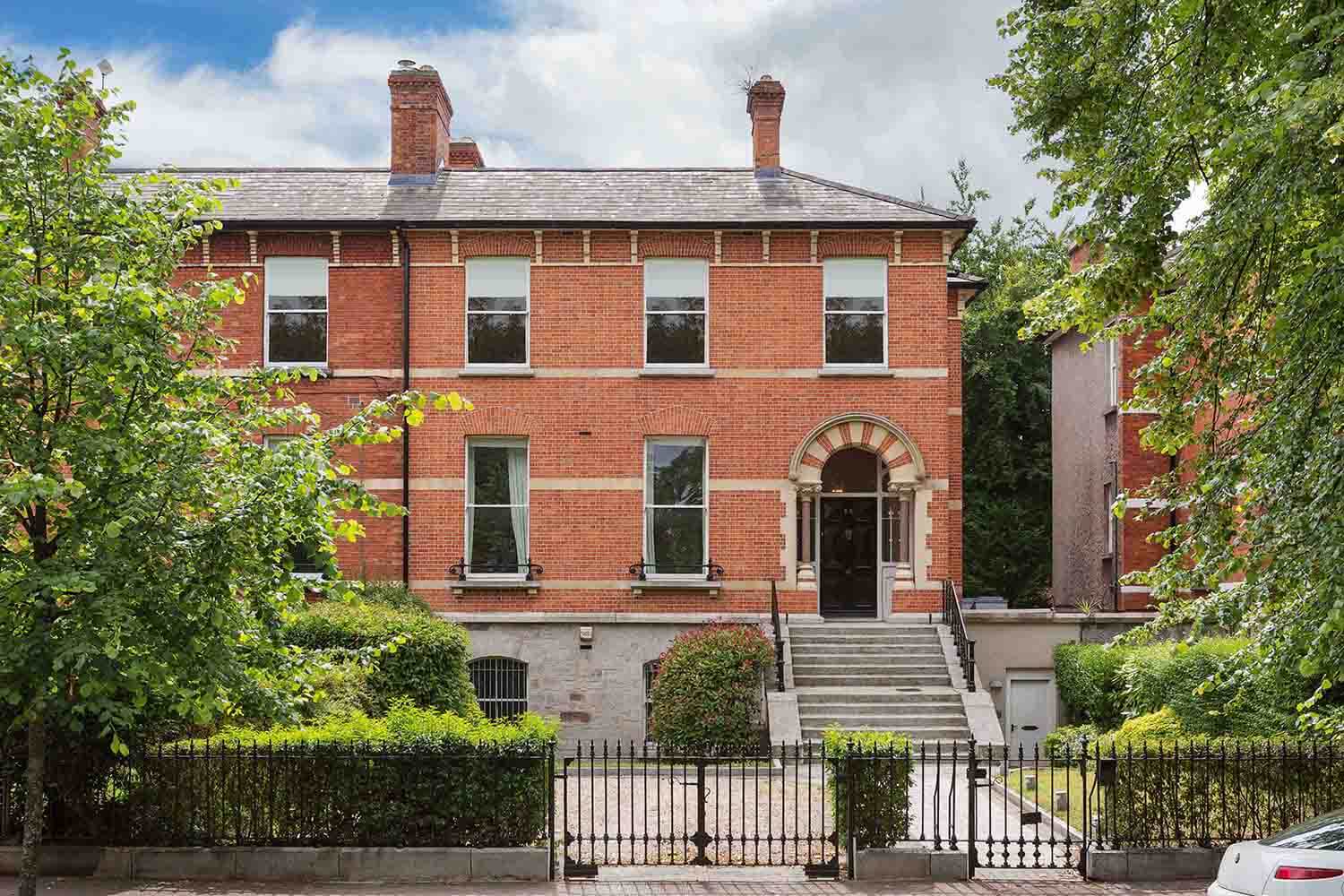 Christopher Belton of Lisney commented that:
'The property is likely appeal to residential purchasers – particularly those seeking to return to Ireland in a post Brexit era; investors; and embassies.'
The main attraction to all parties will be significant uplift in value expected on securing vacant possession of the property for which Lisney currently estimate to be 'in excess of €4,000,000'
More details on this and similar properties can be found here