Youghal's celebrated seafood restaurant, Aherne's, hits the market after a century under family ownership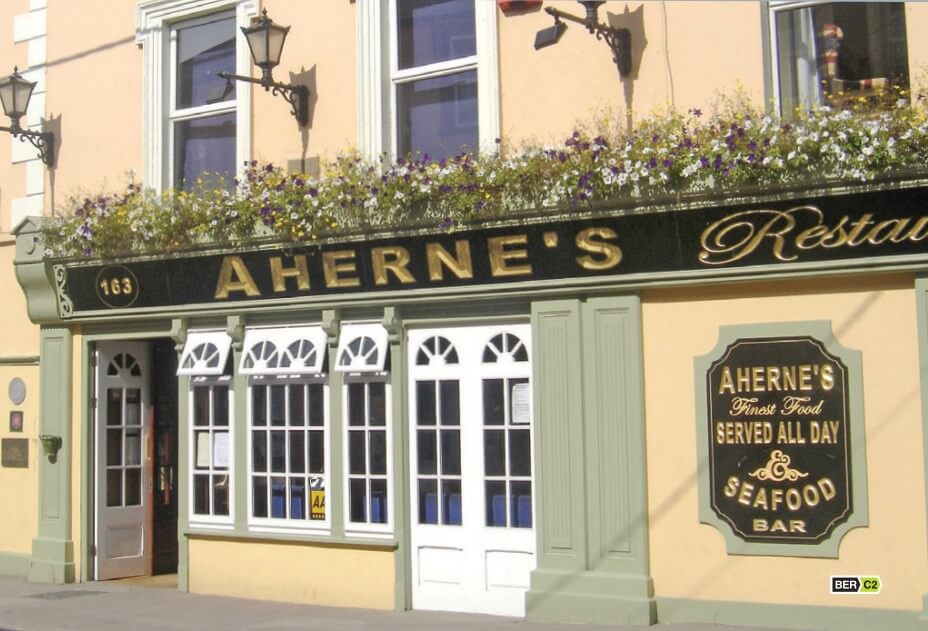 Aherne's Townhouse & Seafood Bar, a cherished culinary institution in the heart of Youghal, is now officially up for sale through Lisney. The Blue Book-affiliated premises has been under the stewardship of the Fitzgibbon/Aherne family for an impressive 100 years, spanning three generations.
In a recent statement released by the family, they expressed their deep appreciation for the journey they have undertaken with Aherne's. The statement reads, "Having proudly held and operated Ahernes within our family for three generations, spanning 100 years, we have as a family now decided to consider retirement from the Licensed & Hospitality industry and put Aherne's Townhouse up for sale. We are immensely proud and appreciative of our valued team who have greatly assisted us in consistently delivering an extremely high level of standard and service to our valued clientele."
Despite the impending sale, Aherne's Townhouse & Seafood Bar continues to operate successfully, maintaining its commitment to exceptional service and culinary excellence. The family also assured a seamless transition to new proprietors when the time comes for them to step away from the establishment.
The family took this opportunity to express their gratitude to their loyal customers for their unwavering support over the years. They emphasised their dedication to welcoming and accommodating patrons during the sale process, ensuring a continuation of Aherne's legacy.
As Youghal's iconic seafood restaurant and townhouse goes up for sale, it marks the end of an era for the Fitzgibbon/Aherne family, who have left an indelible mark on the hospitality industry in the region. Prospective buyers now have the chance to own and carry forward the tradition of excellence that Aherne's has embodied for a century.
The sale of Aherne's is being looked after by Rory Browne, Divisional Director in Lisney's Licensed & Leisure Division