Everything you need to know about selling your house in Drumcondra and Glasnevin,
20th September 2016
Drumcondra was a popular student haunt in the 80s and 90s but it's since been transformed into a much sought after area for families seeking quality houses. Whether you came of age in Smoof back in the day or you're more comfortable watching the GAA in Quinns, Drumcondra has much to offer for buyers.
The quality red brick houses that once hosted college parties are now being snapped up by people who want to get the most from their budget. With great period houses, an excellent transport network and easy access to the city centre, the local property market is currently enjoying a revival.
Popular areas for sellers
Red brick family homes from the Victorian and Edwardian era are perennial good sellers for Lisney Drumcondra. Family-friendly areas remain strong sellers in the local market.
"Drumcondra, Glasnevin and Phibsboro are popular for family homes," says Eoin O'Toole, Branch Manager at Lisney Drumcondra. "Iona Road is regarded as one of the premier addresses in the area, along with Lindsay Road and Griffith Avenue. Glasnevin and Dublin 9 are also popular along with the likes of Mobhi Road and DeCourcy Square. De Courcy Square has period houses, allotments for residents and is beside The Gravediggers' pub. It's a little hidden away but it's a nice area."
Apartments were notoriously difficult to sell five years ago but there's been a resurgence of interest since 2013, due to the lack of small houses on the market. With first time buyers paying between €350,000 and €500,000 for a 3-bed house, apartments represent a cheaper alternative.
People trading down from red brick houses are also choosing to move to premier apartments like the ones at Chapelgate, which can be bought for around €300,000 depending on the apartment. Apartment sales can be divided into owner-occupiers and investors, with a price differential of around 30% between the two distinct markets.
"Owner occupiers are more likely to want gardens or something extra that goes towards making it a good home as opposed to an apartment that people want to rent," says Eoin. "Popular areas for apartments include the IFSC, Smithfield and Dublin 7 but we also get very good quality apartments in and around Drumcondra."
Strain builds
Alexander Strain was a master builder who was renowned for building quality houses and who built a lot of properties in the Drumcondra area. "Strain-built properties are something you see a lot on brochures for Iona Road and Lindsay Road," says Eoin. "You'd also see them up near Glasnevin in Cremore, which is another sought after area. The Cremore properties provide off-street parking, which would be a little bit of a differential and they'd tend to be from the 1930s. Strain-built houses on Iona Road would have been from the turn of the century."
Strain-built properties are renowned sellers and the name instantly adds value to a house. Another master builder and contemporary of Strain is Thomas Conolly, who built St Columba's Church and also built many period houses in the area. Houses built by Strain or Conolly are both highly valued.
Prices in Drumcondra
Premier address apartments around Drumcondra and Glasnevin can cost in the region of €300,000 but apartments in Smithfield and D1 can be picked up for between €200,000 and €250,000. The average price range for 3-bed houses in the region rises to between €250,000 and €500,000, with larger family homes generally costing between €500,000 and €900,000.
The lack of available stock and the strong competition in the market has driven prices up in the last six months. Eoin says that most properties have been exceeding their expected price by 10% due to the high demand.
Trends in Drumcondra property
The resurgence of interest in apartments has been one of the interesting developments in recent years. The development of the new DIT campus at Grangegorman, the extension of the LUAS and the mooted plans for the Metro has given Dublin 7 a lift, according to Eoin. The area also has a large selection of period properties.
These factors have led to an overspill of interest from house hunters into the parts of Dublin 7 beside Glasnevin and Phibsboro. The market in Drumcondra and the neighbouring areas has been very strong of late and properties are moving quickly once they come up for sale.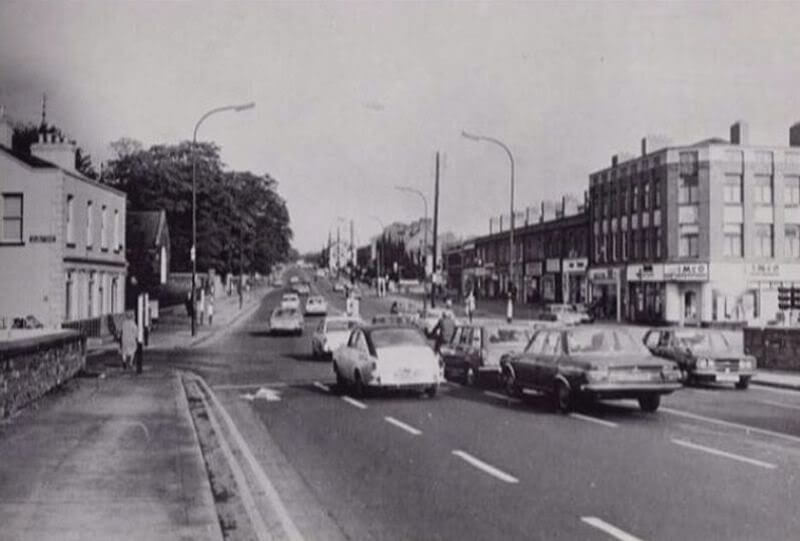 Upper Drumcondra Road, 1975. Photo via Flickr.
Who's buying and selling in Drumcondra
The supply of 3-bed and 4-bed red brick buildings in the area is a constant driver for the local property market. It's also an area that people tend to settle in, whether trading up to larger red bricks or selling them to trade down to apartments in areas like Chapelgate.
"You've an awful lot of people that are second or third generation or whose families have been here for 100 years," says Eoin. "There are also people who would have been students in the 80s and 90s and who lived in red brick properties before the boom. They're familiar with the area and that profile of people are moving back."
One to see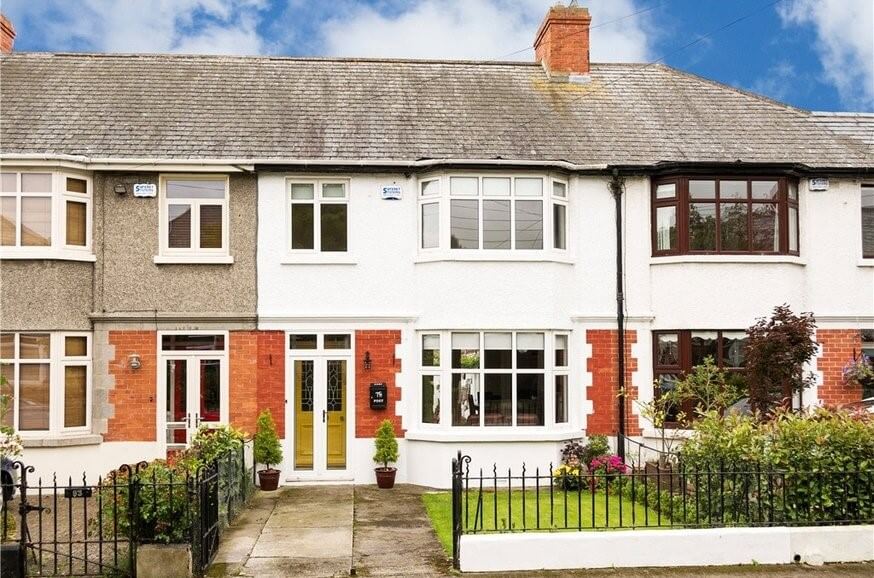 The 3-bed house in Whitehall.
This charming 1930s period home is located in the heart of Whitehall. Bright and airy and renovated in 2012, the red-brick 3-bed has a beautiful railed garden to the front with a south-facing suntrap from morning to evening.
Gaeltacht Park, originally built in the 1920s for the Irish-speaking community, is a quiet cul de sac and perfect for raising a family. Ideally located off both Collins Avenue and the Swords Road, it's an easy commute to DCU, local schools, and the city centre.
5 things you may not know about Drumcondra
1. Drumcondra native Patrick O'Connell is credited with saving Barcelona FC during the 1930s, becoming manager in 1935 and helping the club survive the Spanish Civil War.
2. Griffith Avenue is said to be the longest tree-lined residential avenue in Europe.
3. Many of the exterior scenes for Fair City were originally shot in Drumcondra.
4. Drumcondra Road was originally one of the four great roads of ancient Ireland, known as the Slighe Mhidhluachra.
5. The Archbishop of Dublin lives on Drumcondra Road, in the "Bishop's Palace".
Thinking of selling in Drumcondra?
Contact our team in the Drumcondra office for expert help and the best advice. Follow us on Facebook, Twitter or LinkedIn for all the latest news, local savvy, and stunning properties.