Get to know the Neighbourhood
Dalkey is one of South County Dublin's most scenic coastal suburbs, and a favoured spot to settle down in for Dublin celebrities (famously home to Bono, Enya, Neil Jordan and recently, a spot of respite for Matt Damon during filming!). The town's name is originally derived from the Irish 'Deilg Inis' which translates to Thorn Island, now known as Dalkey Island, located just off the coast near Coliemore Harbour. The town is steeped in history and there are no less than seven medieval castles in the area dating from the 1400s.
Dalkey's seafront homes and charming village atmosphere have been popular for artists, writers, musicians and actors, all drawn to the town's stunning coastline and natural beauty. Castle Street, Dalkey's main thoroughfare, is lined with top-quality restaurants, cafes, pubs and specialty shops. Local favourites 1909 Restaurant and Wine Bar, Ragazzi and The Grapevine are just a few top-end dining experiences in the heart of Dalkey village.
There are a number of recreational amenities in the surrounding area. Dalkey is home to the beloved Vico Baths, a popular destination for sea swimmers, as well as Cuala GAA club. There is a choice of excellent schools, both primary and secondary, in the area. Although the town offers a way of life you'll be hesitant to leave, getting into Dublin city centre is easy via a number of bus routes, DART and Aircoach. Local schools in the immediate vicinity include Loreto Dalkey Primary and Secondary, St Patrick's National School and Harold Boys.
Dalkey is a gem found just outside Dublin city, with a year-long calendar of cultural events, restaurants, outdoor amenities and shops that have made it one of Dublin's most popular destinations for both tourists and residents.
Huge offering of wonderful restaurants, gourmet food stores and coffee shops
Renowned calendar of festivals including: Dalkey Book Festival (June); Dalkey Lobster & Jazz Festival (August); Dalkey Vintage & Classic Car Festival (August)
Scenic coastal suburb with stunning areas of natural beauty including: Bulloch and Coliemore Harbour, Vico Road and Killiney Hill
Variety of local sports clubs including Cuala GAA, Dalkey United and Dalkey Rowing Club
Charming village atmosphere full of history and character
Excellent primary and secondary schools close by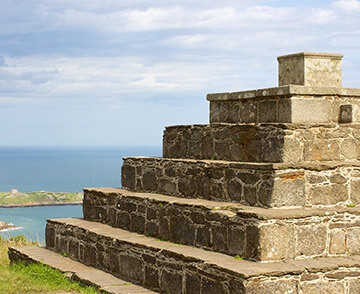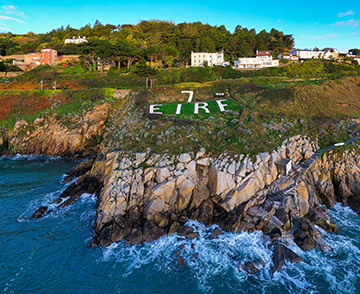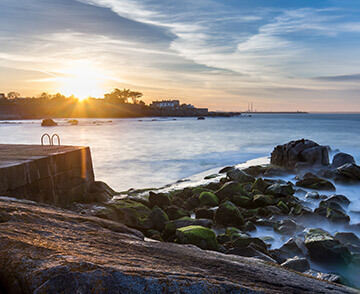 Transport
Dalkey is very well served by public transport links, making it easy to get to and from Dublin city centre. There is a regular bus route, Nitelink bus service and Aircoach route that connect Dalkey to Dublin and beyond.
Dart
At Dalkey (Howth/Greystones)
Dublin Bus
59 – Killiney Hill Road to Dun Laoghaire
111 – Brides Glen Luas Stop to Dalkey
Niteline
Aircoach
703 – Fitzpatrick's Killiney Castle to Dublin Airport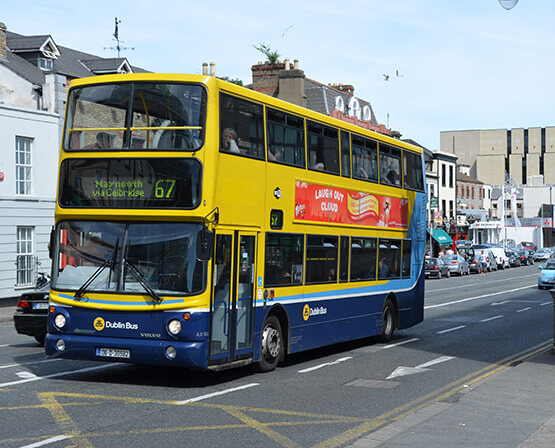 What Dalkey Has To Offer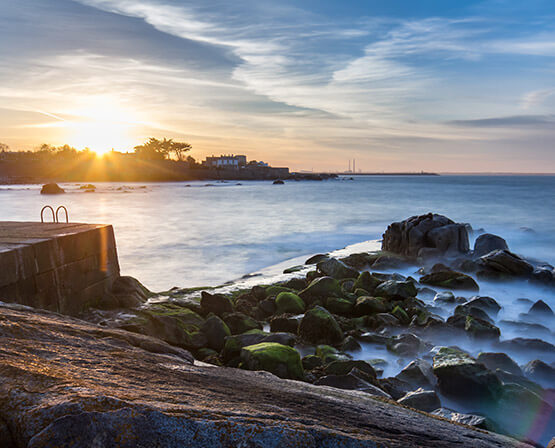 What Dalkey Has To Offer
Restaurants
Supermarket
Pubs
Library
Credit Union/banks
Post office
Park and playground
Doctor/pharmacies/health centre
Beach
Schools
You may also like