List a Property With Lisney Sotheby's International Realty
If you're thinking of selling your home, the first step is finding a reputable agent you can trust from the first meeting — and we have a team who'll work for you. If we're local in your area, we can arrange a free detailed inspection and walk-through, then it's time to sit down and discuss the valuation, market trends and the cost of selling. Only then will we give you a realistic estimated selling price.
What you get with Lisney Sotheby's International Realty
Some people go it alone when they're selling their home, but is it really worth it? Selling a home can be stressful, as it's an important life decision. For most people, it's their most valuable asset, and it's natural to feel protective of it. After decades of experience we've learned that people really value the advice and guidance of a third party.
Viewers are often reluctant to give their honest opinions to the homeowner, for fear of being too direct or personal. As a neutral estate agent, we can answer any of their tricky questions, backed up by extensive industry knowledge.
If you choose Lisney Sotheby's International Realty to list your home, we'll start our marketing campaign for your home right away, and you can count on us for advice and updates at every step of the process.
Realistic asking price
Strategic, targeted marketing based on valuable research
Open and private viewings when it suits you
ALL paperwork taken care of
Advice at every stage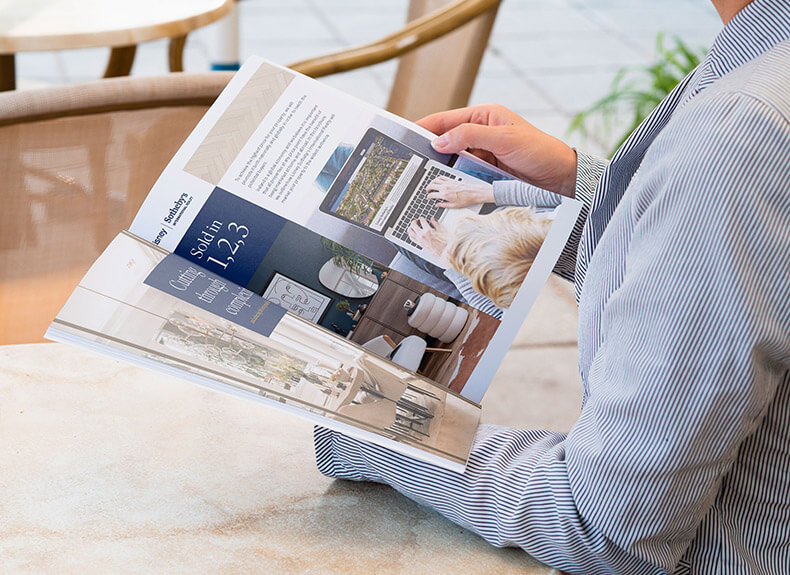 Value judgment
Every sales process has to start with a realistic valuation, and we always come up with a pinpoint figure that's based on up-to-the-minute market knowledge. Visit our specialised page to learn how the Lisney Sotheby's International Realty reaches the highest possible standards for valuation.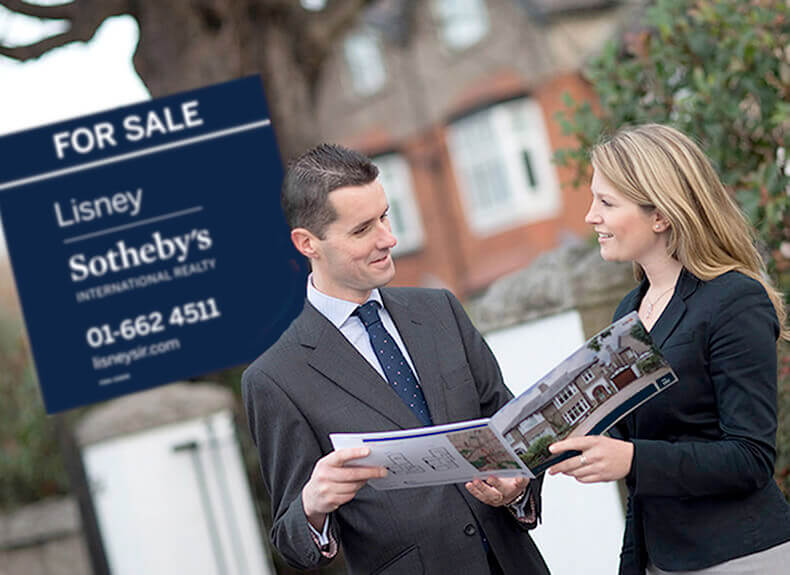 A team on your side
If you're thinking of listing your home, our doors are always open — we'd love to hear from you. Our Residential team is ready with in-depth industry and local knowledge. Find out how they can work for you, by getting in touch.