About New Homes Lisney Sotheby's International Realty
There's nothing like a fresh start, and Lisney Sotheby's International Realty is the name to trust for new homes. We're experts in all fields of the new homes market, so if you are a developer, landowner, bank, receiver, investor or home buyer, we have you covered for high quality sales, consultancy and marketing advice.
Whether you're a small, independent developer or a PLC, we'll offer the same level of expert advice on design, product mix and layout, and we can develop tailored marketing campaigns that'll turn heads.
Through our decades of experience we'll know all of your main concerns — we'll guide you through the process, maximise your return and keep persisting until we achieve the best results for you.
Our New Homes team is a group of highly motivated experts, with extensive knowledge of all aspects of the new homes market. We deliver high quality sales at all levels, and we'll work for you.
From our base at St Stephen's Green House, we combine expertise, flexibility, specialist knowledge and research — with a high level of empathy that always guarantees a smooth process. We know that buying a new property can be a daunting process, but we're always here to take the stress away. Just leave it with us.
All new homes fields covered
Sales and consultancy experts
Strategies based on some of Ireland's most valued property research
Marketing campaigns that make an impact
Peace of mind — we deal with all the paperwork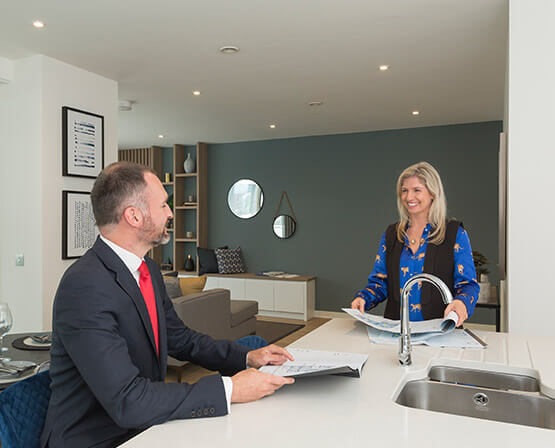 Trust your new home team
Our team of experts is ready to open the door on new homes in Ireland — we'd love to hear from you. Get in touch now and we'll fill you in with the latest industry and local knowledge. We're always available to give you advice.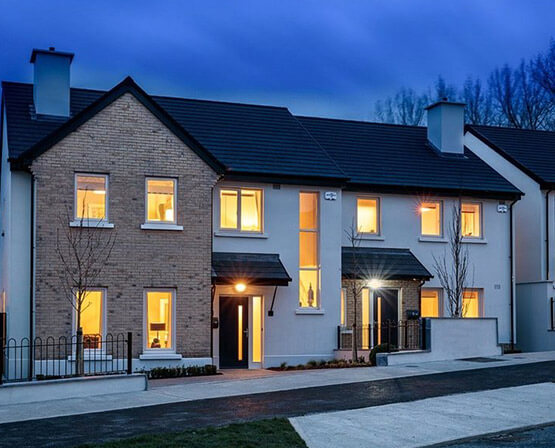 See what new homes are out there
We have some of the most comprehensive and up-to-date listings in Ireland. Have a browse and see what we have on offer — is your dream home here?