Acres of Space: 5 Country Homes with Extensive Private Grounds.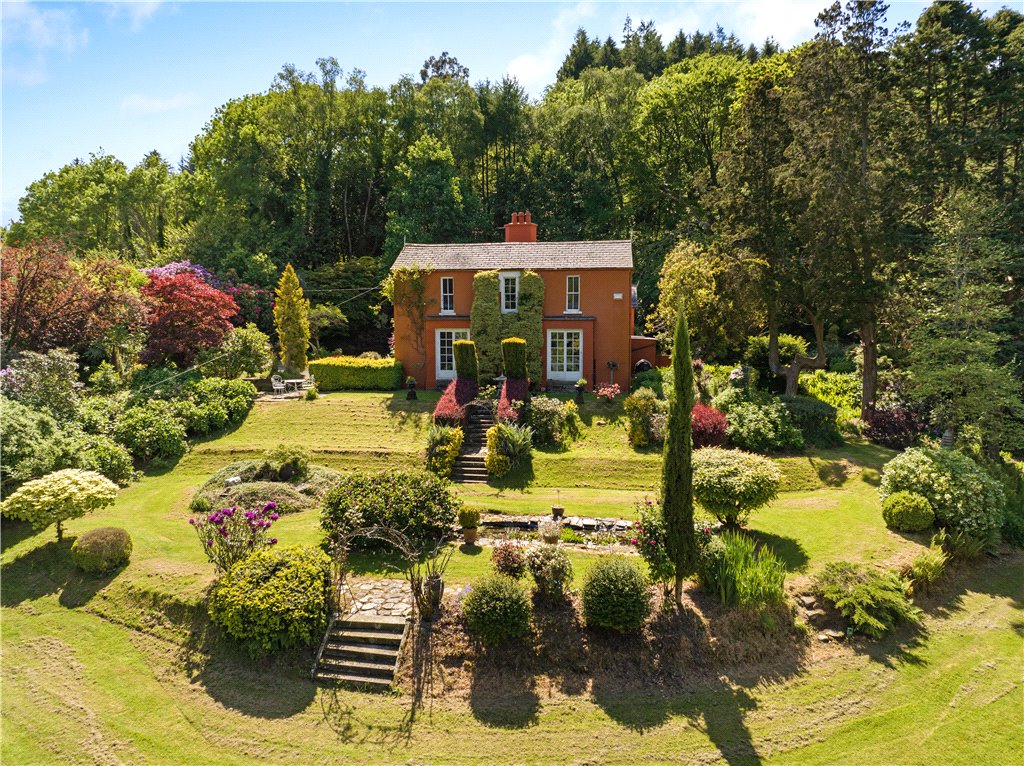 Each of these impressive country homes — in locations from the East to the West coast — is an enviable private retreat for those wishing to live outside the hustle and bustle of the capital. With acres of space, some of the grounds include dense woodlands, beautiful gardens, rivers, beaches, castles, chapels, and even a private island.
Scalp Farm Barnaslingan Lane, Enniskerry, Co. Wicklow
Scalp Farm is an exquisite granite stone farmhouse dating back to 1871, once the residence of the Powerscourt Estate Manager. Nestled within approximately 10 acres of lush grounds, the property commands spectacular views of the Scalp Glacial Valley and the majestic Sugarloaf Mountain. Complemented by charming stone outbuildings, stables, a barn, and an arena, this home is a haven for equestrian enthusiasts. Our expert, Colm Quaid, is at your service to explore this exceptional estate.
This exquisite home is represented by our expert Colm Quaid.
Cois Na Mara Clifden, Co. Galway
Positioned on the coastline near Clifden, Cois Na Mara is a modern bungalow-style home offering an idyllic retreat. Surrounded by the scenic Connemara region with its limestone mountains, lakes, and sandy beaches, this property spans 11.1 acres. Overlooking a sandy beach, the residence offers panoramic coastal vistas and a gateway to the region's vibrant traditional music scene.
Cois Na Mara is represented by our expert David Ashmore
Glebe House Woodenbridge, Co. Wicklow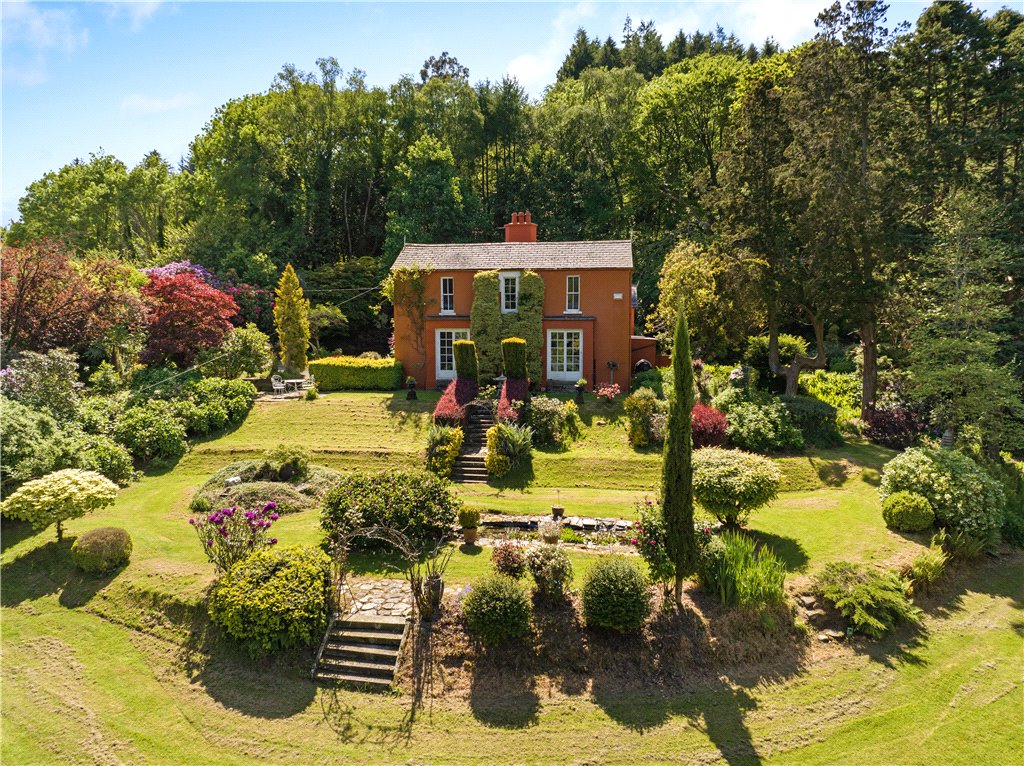 Glebe House is nestled on a picturesque tree-lined country road, creating a captivating setting for this exquisite period home. The 4-bed home lies within expansive grounds, spanning approximately 42 acres. A gentle river, Aughrim, winds through the elevated woodlands. The gardens feature hundreds of different types of flowers, trees, and shrubs collected from around the world.
Represented by James O'Flaherty, this estate is a rare gem waiting to be discovered.
The Sopwell Hall Estate Ballingarry, Co. Tipperary
The Sopwell Hall is a most distinguished early 18th-century Irish country house positioned within an estate of some 300 acres, including attractive parkland and mature woodland and a 16th-century castle. Sopwell Hall is situated in a triangle of the historic towns of Birr, Roscrea and Nenagh.
The castle, built circa 1590, is now unoccupied but largely intact. The stone outbuildings are of the highest quality and richly augment the house and castle. This exceptional estate is represented by our expert David Ashmore.
Dunmore Bay and Horse Island Loop Head, Co. Clare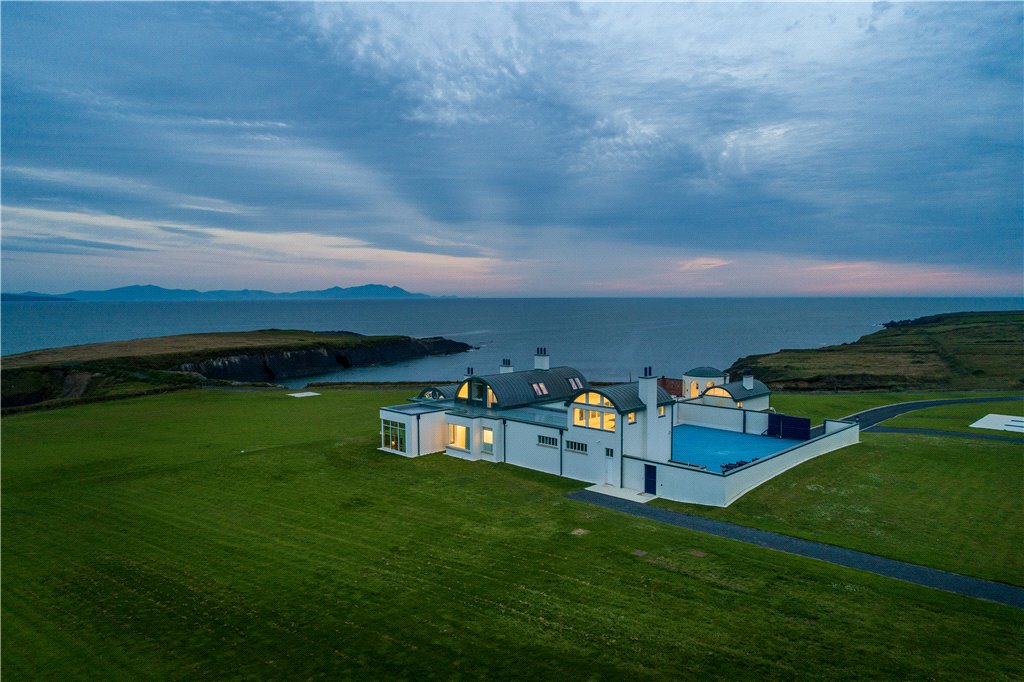 Dunmore Bay is a quite exceptional contemporary home nestled within some 60 acres, majestically positioned overlooking Dunmore Bay and including a private island.
Panoramic sea views extend to Loop Head Lighthouse and across the bay to Kerry Head and the Slieve Mish Mountains. Pleasantly remote privacy is paramount and the views uninterrupted. Twilight and evening vistas are quite striking, benefitting from such a unique waterfront position. A land bridge links the island and there is a small beach within the private bay. One of the finest homes in the country, this listing is represented by our expert David Ashmore.