How to Decorate Your Period Home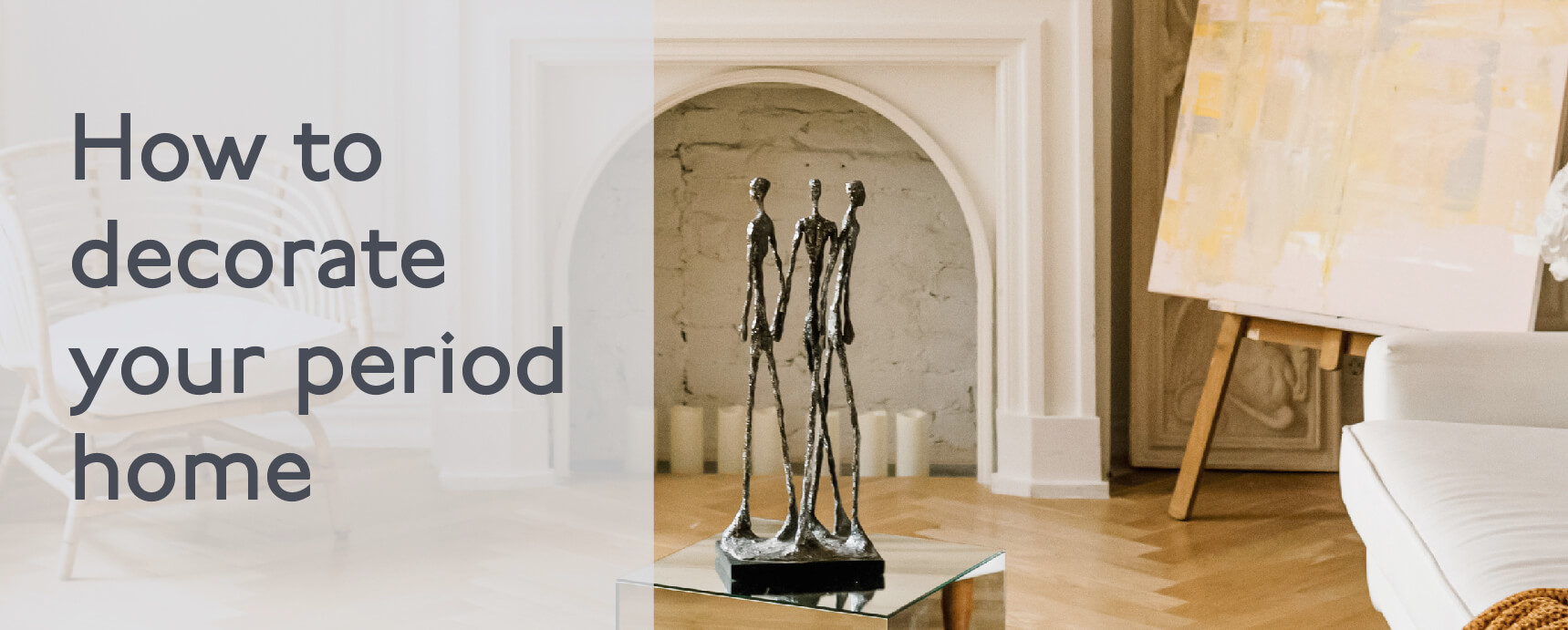 Use Your Fireplace as a Display Case
With gas fired central heating, the days of lighting a fire for warmth are long gone. And while we all enjoy the roast of a roaring fire on a cold winter's day, your hearth might be cold and empty the rest of the year. Put that space to good use and modernise it with contemporary accent pieces!
For a classic, sophisticated look, line your hearth with tall pillar candles. This will give a clean, modern vibe to your fireplace, and as an added bonus, lighting your candle collection will lend a relaxing atmosphere to the sitting room. You can also opt to fill your fireplace with books (colourful spines facing out for a vibrant vibe, spines in for sleek design) or cleaned and cut logs.
Don't forget about the mantle. Hang a mirror or large piece of art directly over the fireplace, then accentuate with colourful vases, picture frames and mementos to balance the scene. Dried flowers and grasses make an excellent addition to your mantle place for a modern touch.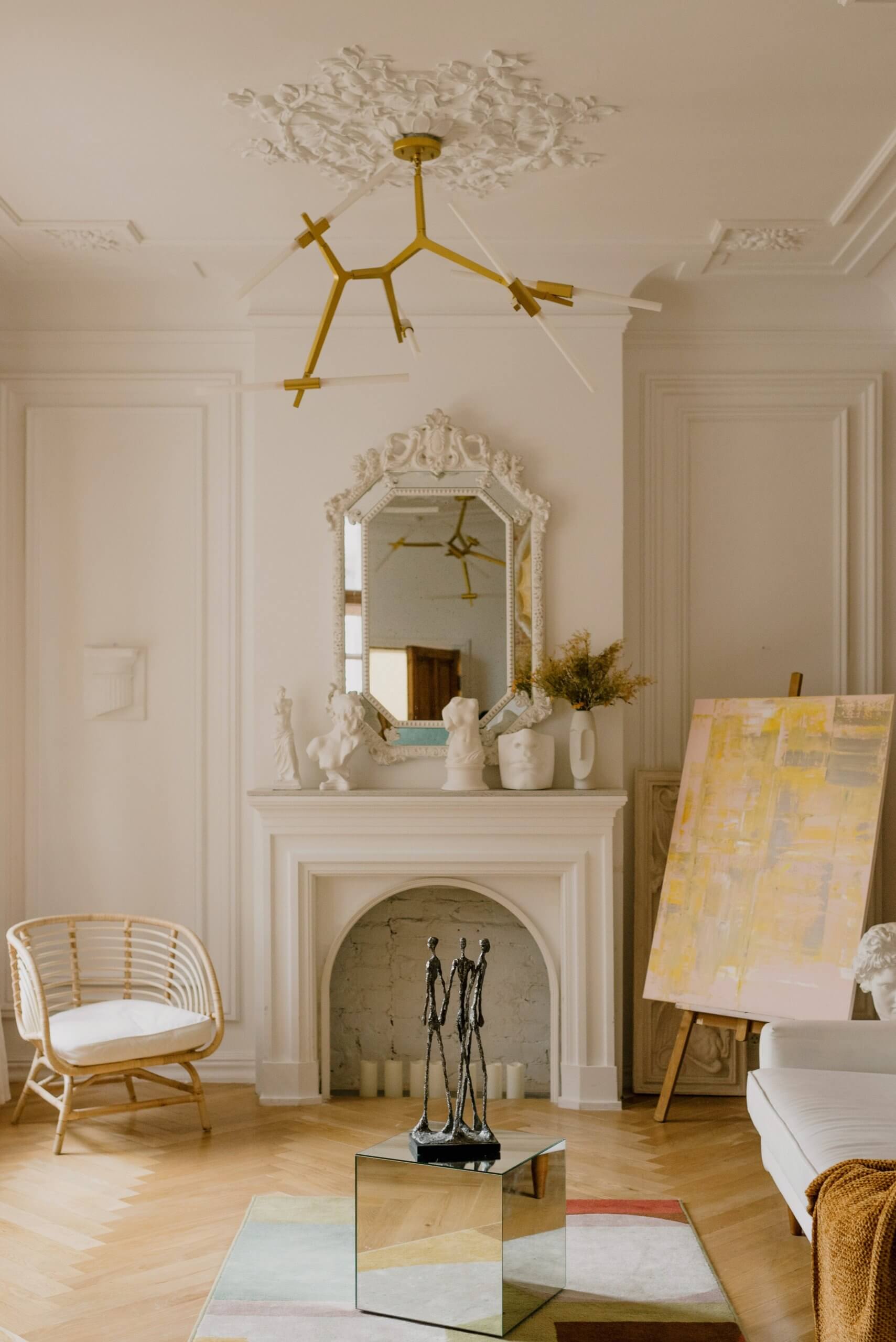 Freshen Up with Paint and Wallpaper
Be bold and take a coat of paint in vibrant hues to the walls in your period home. Keep period details like cornicing or fireplaces an understated, neutral tone. They'll pop against a luxurious navy or cheerful mustard!
Take a page from the Victorians themselves and install patterned wallpaper for a touch of luxury throughout the home. To keep your interiors looking fresh and modern, avoid prints that are stuffy or antiquated. Wallpapers come in every imaginable colour, pattern and finish today, so opt for something with bright colours or exotic plants to bring a contemporary style into your period home.
Create a Modern Gallery Wall
Most period homes have high ceilings, which means lots of wall space. Victorians filled their homes with photographs, paintings, doilies, potted plants and more, as the Industrial Revolution meant there were more mass-produced goods to display than ever before. This is why Victorian interior décor is characteristically "busy".
Without going overboard, go Victorian and make the most of your wall space with a modern gallery display. Select a mix of photographs, prints, artwork and mirrors. A few pieces of modern art (even if they're replicas!) will lend a contemporary vibe to your period home.
Before you get out the hammer and nails, try a few practice layouts on your living room floor. You might want to use a variety of frame types and colours. Once you're happy, it's time to install and enjoy the new modern art gallery in your historic home.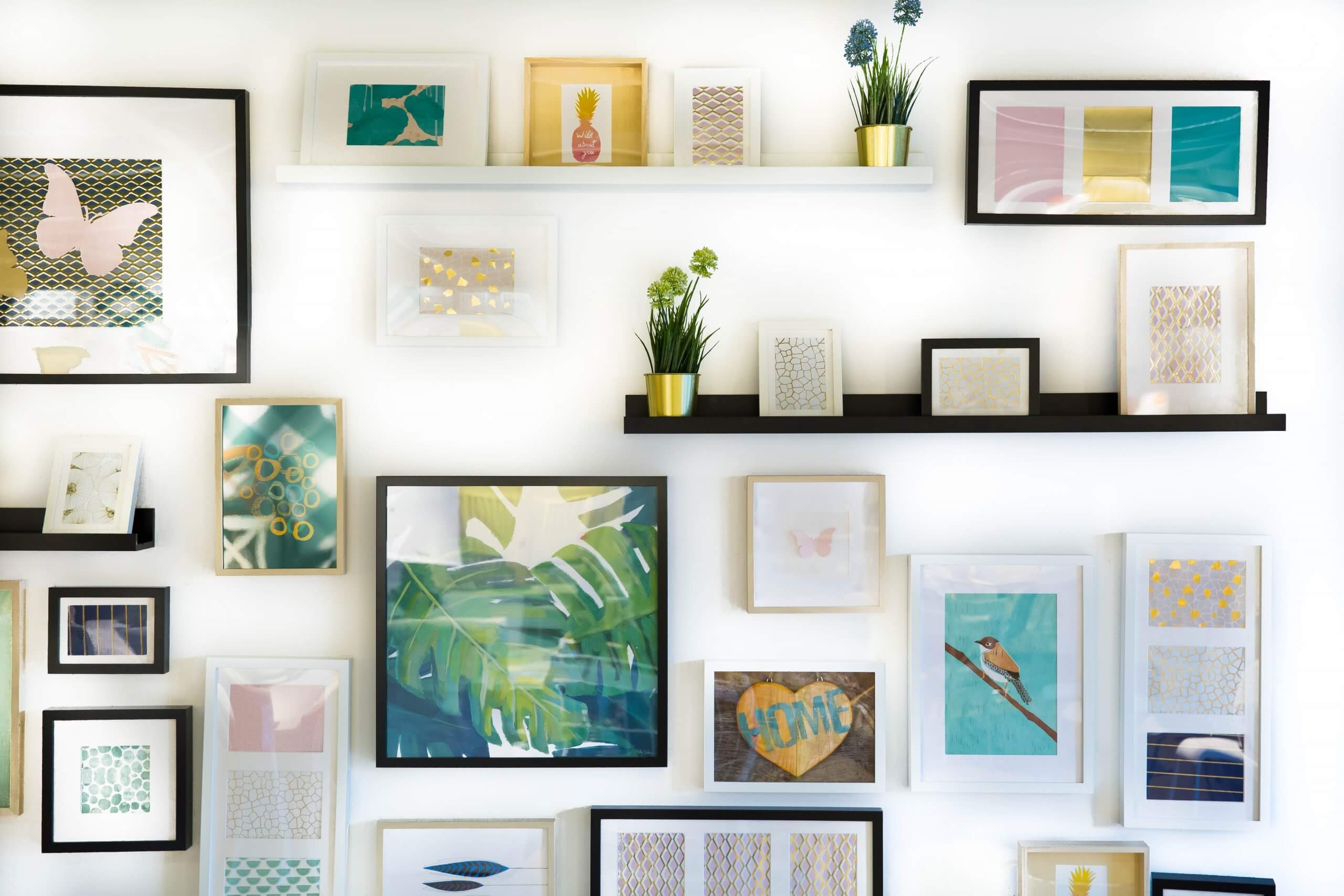 Mix and Match Furniture Styles
A blend of antique and contemporary furniture will help draw out your home's period elements without overdoing it. Opt for a sleek leather couch next to your cast iron fireplace, or pair acrylic chairs with your old-fashioned wood dining table.
If buying a new furniture set isn't in the budget, you can update vintage pieces with a fresh coat of paint. Give that old bookshelf or bedside locker you picked up a gloss of dark navy or fresh white to modernize. A set of chairs or a couch can be given new life by reupholstering in punchy, modern fabrics.
Thinking of buying a period home of your own? Take a look at our listings, which include some of Dublin and Cork's finest properties.
Follow us on Facebook, Instagram, Twitter and LinkedIn to keep up-to-date on the latest property news.