Interior Trends to Help You Sell Your Home Quickly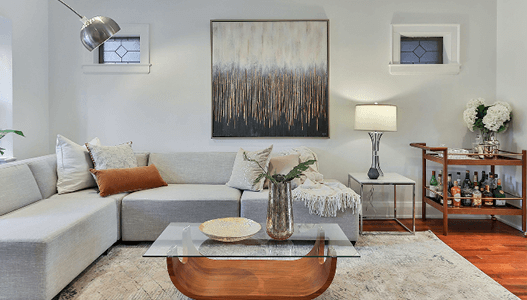 Stage Your House
Staged houses command higher offer prices – anywhere from between 1% and 5%! Good staging is all about creating an image of your home that prospective buyers can envisage themselves in. Think: pared back, but high-quality, furnishings; minimal personal details like family photos or mementos; a clean, cohesive look throughout.
Buyers might find it difficult to picture themselves living in your home if the place is too empty. Likewise, a home stuffed with furniture and décor designed for your taste makes it hard to mentally plan out a home of one's own.
No worries if interior decorating isn't your forte. Your estate agent can recommend a professional stager, who will visit your home and bring in display furniture if necessary to present it at its very best. Simply sit back and get ready to sell!
Office and Work Spaces
In our post-pandemic landscape, the home office remains key for modern living. Hybrid working means that although we have dedicated desks in the office, there is still a need for a quiet, functional working environment in the home.
Luckily, it's easy to create a home office no matter what kind of space you have in your home. Unused space – such as an attic conversion or box room – can easily be updated to a modern work-from-home office with the simple addition of a desk and chair.
If you don't have the room to spare, multifunctionality is the name of the game. Install a floating shelf in the sitting or dining room and add in a cabinet below – suddenly, you have a home office! Before the viewings start, make sure these spaces are clean, tidy and clear so potential buyers know they can work from home with ease after the sale goes through.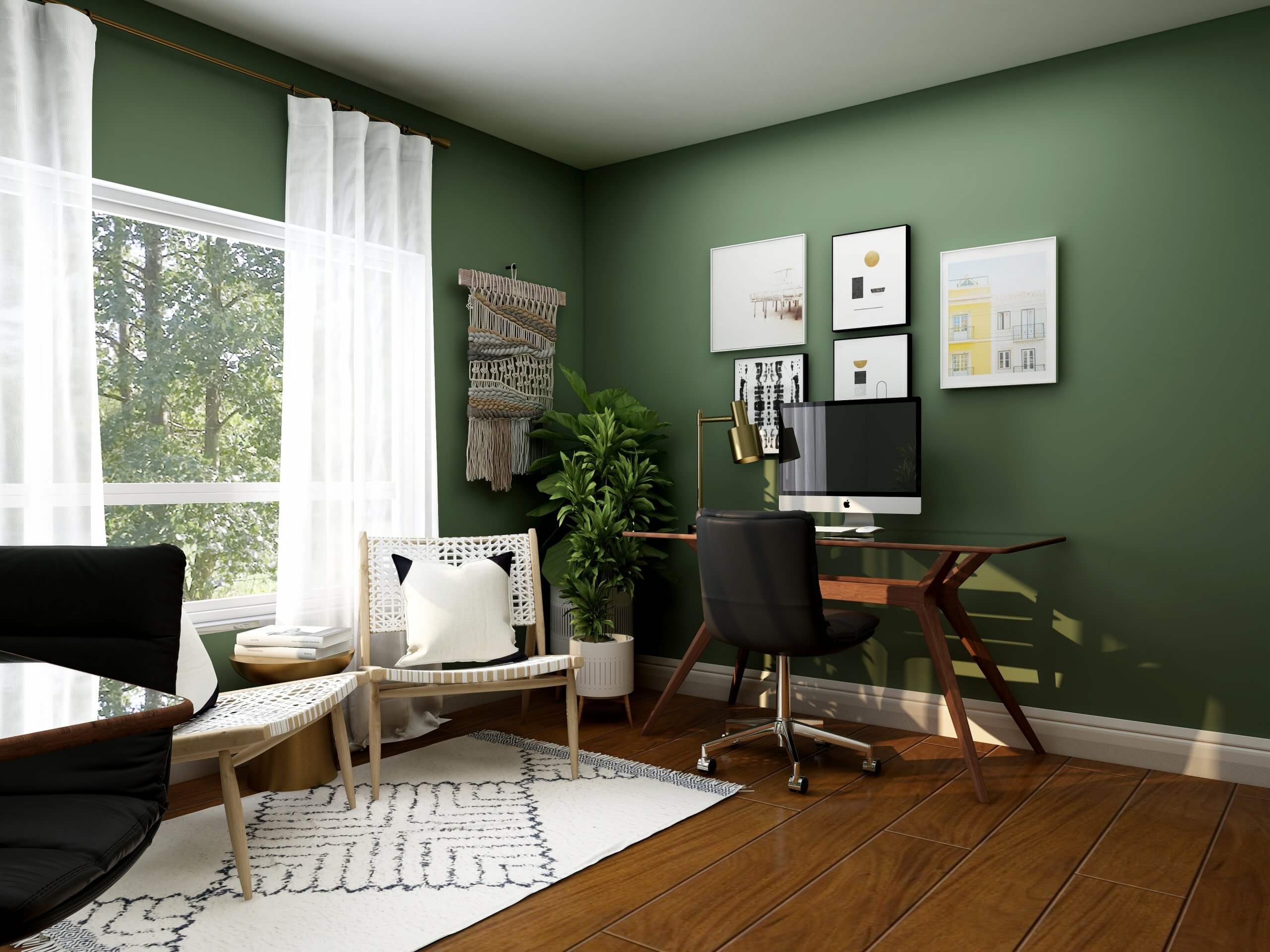 Go Mid-Century Modern for Top Prices
According to Livingetc.com, one interior design style beats the rest when it comes to selling. Mid-century modern furniture and décor can add over £127,000 to your home's value – which should translate to higher bidding and a higher sale price. Followed closely by Scandinavian and Bohemian styles, consider a vintage approach when it comes to décor before putting your home on the market.
Mid-century modern is known for its slim shapes, emphasis on wood and class and flow. If you're a fan of the look, hunt out local estate sales and vintage shops for the real deal, furnishings from the 1930s-1960s. However, the popularity of the style also means you can make mid-century work for a fraction of the price by buying look-alike pieces from big-box stores such as IKEA.
Kitchen Confidential
The heart of the home is the kitchen, so its important to present it in the best possible light before viewings begin to ensure a strong bidding situation further down the line. Updating and modernization your kitchen is one of the best home improvements you can make if you're thinking about resale value.
If you have the time and budget, invest in an open-plan kitchen. This allows the family to be together, without the pressure of squeezing into a tight space. An extension can convert your traditional kitchen into an airy living space for the whole family.
High-quality fixtures and appliances will pay off in the long run. Whatever your budget is, make sure your kitchen is equipped with the best you can purchase – buyers will be more willing to invest in a home that comes ready for move-in, where all they need to do is turn on the kettle and pour a cup of tea!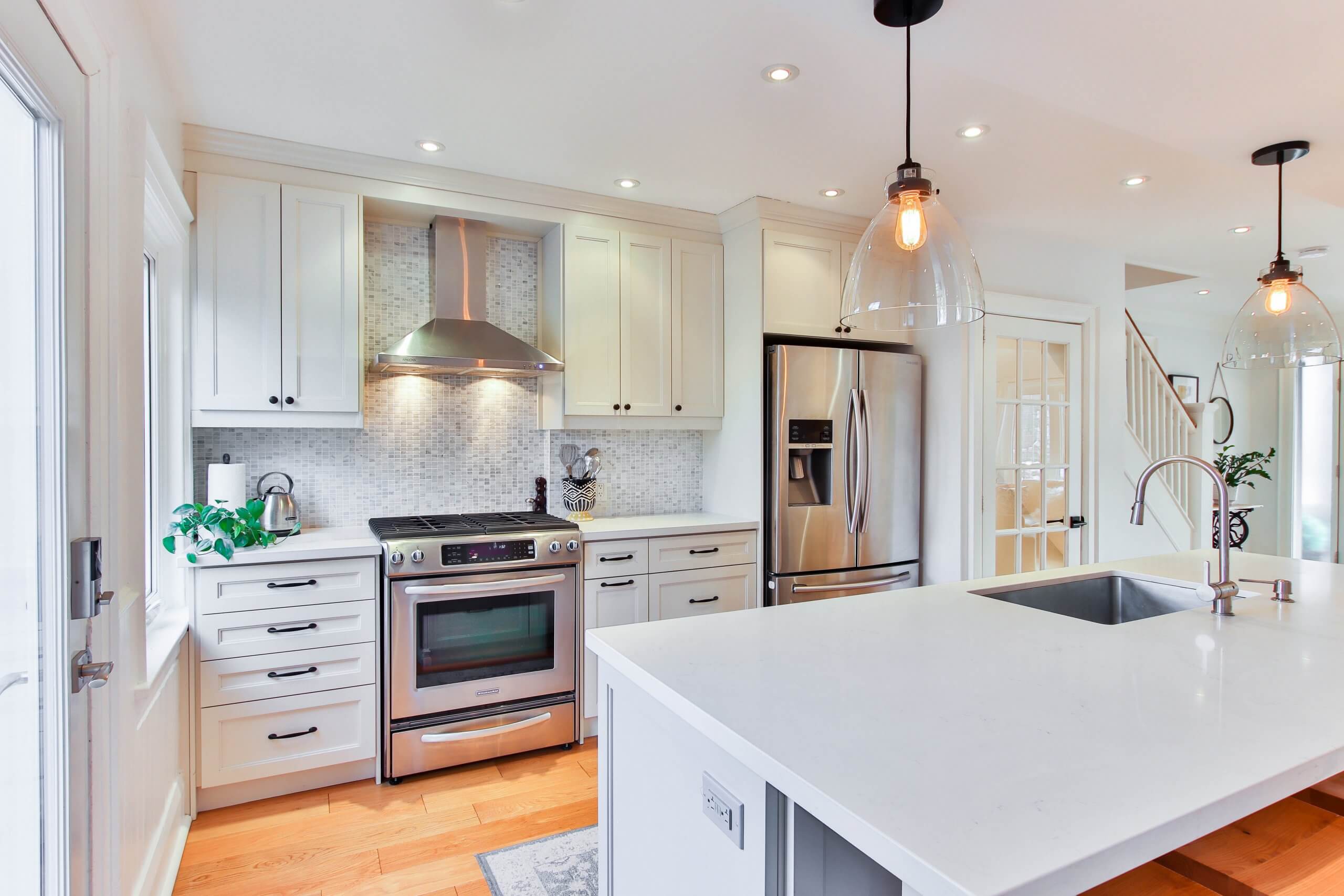 Of course, nothing will help sell your home faster than a good estate agent. Our residential experts will visit your home, make recommendations on sales strategy and staging, and stay with you every step of the way. Reach out today to book a free sales valuation.