Best Seaside Escapes in Dublin City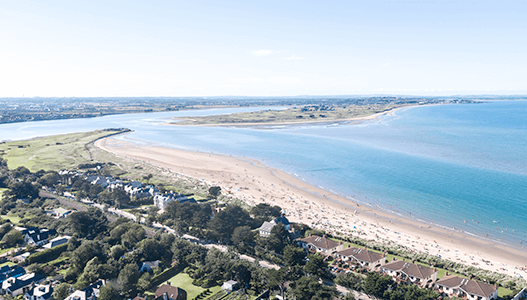 There's something for everyone in Dublin: world-class cafes, restaurants and cultural experiences; hikes and leafy walks in the fresh air; even sandy beaches that could rival Bora Bora or Malibu on a sunny day!
If you're dreaming of a beachy getaway, you don't have to travel far. Grab your togs and the sun cream and get ready for your staycation at one of Dublin's best seaside escapes!
Killiney Beach, Killiney, Co. Dublin
Killiney Beach is one of Dublin's most popular beaches. This pebbled beach gives way to the sandy dunes of White Rock beach and is well sheltered by the surrounding cliffs. It's an excellent swim spot, as the currents are usually not too strong, although the water does become deep fairly quickly.
Killiney Beach offers a small car park for drivers, but is also easily accessed via DART at Killiney Station. Once there, enjoy outstanding views of the coastline, Dalkey Island and Bray Head. If you're in South County Dublin, the only way to end a day at the beach is with a 99 from Teddy's!
Beachgoers will have an excellent view of one of Dublin's most prestigious addresses, the world-famous Sorrento Terrace. These homes consistently command the highest residential prices in Ireland and residents have included celebrities such as Neil Jordan, Enya and Bono.
There are also outstanding homes in the immediate area, with villages like Killiney, Dalkey, Glenageary and Sandycove all offering spacious family homes in this popular location.
Burrow Beach, Sutton, Co. Dublin
Located on Dublin's northside, Burrow Beach is a 1.2 kilometre stretch of sand between Sutton and Howth. The beach is easily accessed by DART – just get off at Sutton Station and hit the dunes via one of the many pedestrian access points. Burrow Beach is a designated nature conservation, so you might spot colonies of gannet and black guillemot!
Some of North Dublin's most iconic homes on Burrow Road have stunning views overlooking Burrow Beach. These homes are renowned for their architectural design and enviable location, with beach access and just a short drive away from all of the dining, cafes, swimming and boating that nearby Howth Village has to offer.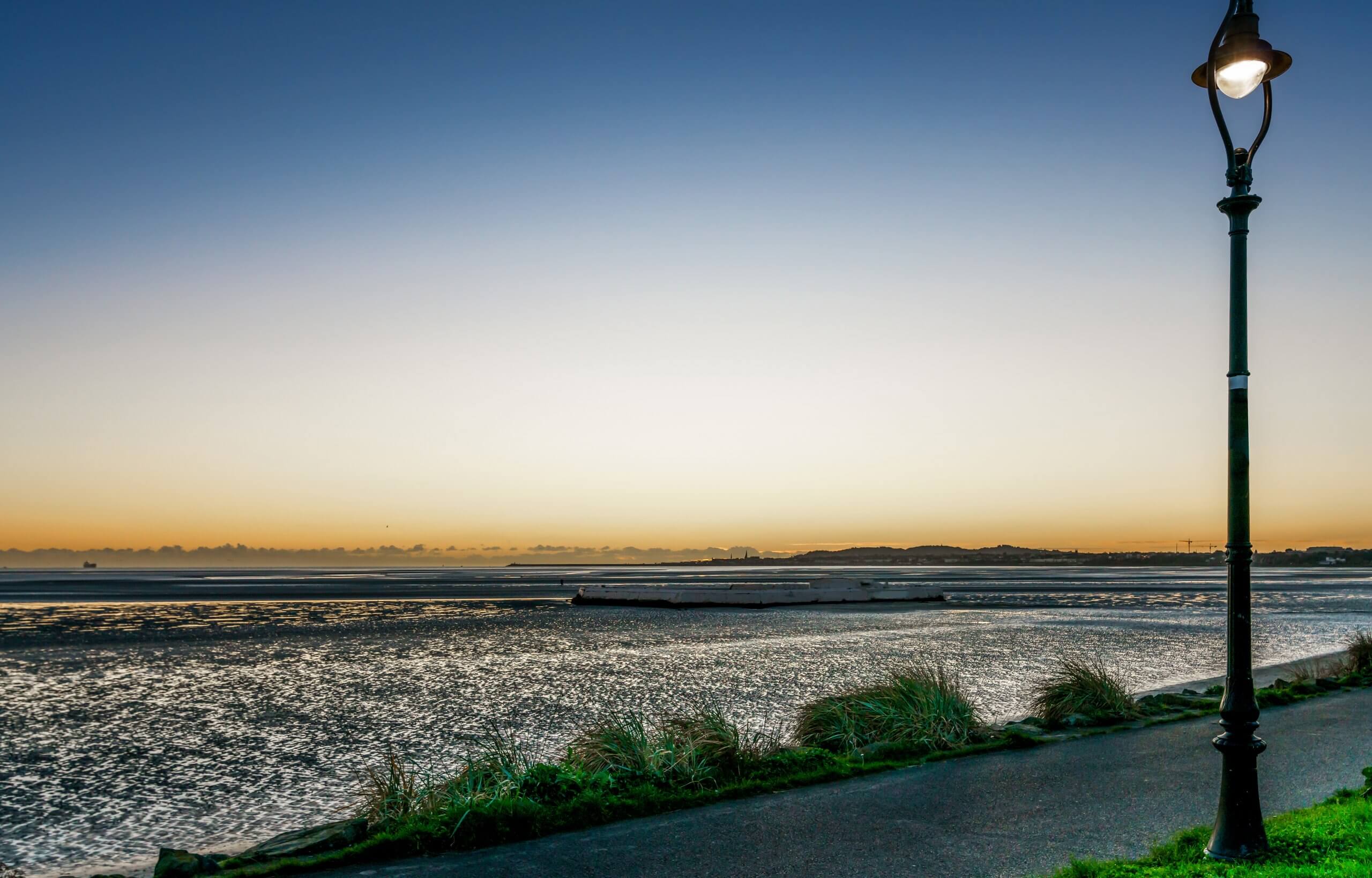 Sandymount Strand, Sandymount, Dublin 4
If you love nothing more than a long walk on the beach, Sandymount Strand is the place for you. Located on the coast beside the popular Sandymount Village, this stretch of sand isn't ideal for swimming, but offers long stretches of space at low tide for strolling, sunbathing, jogging and more.
Irishtown Nature Park neighbours Sandymount Strand. This reserve is home to many different birds and native plants and grasses. If you're feeling active, walk from Sandymount to the Poolbeg Lighthouse, an 11 km stroll with outstanding views of Dublin Bay.
A walk to Poolbeg will work up an appetite, and you have plenty of options in nearby Sandymount Village, including award-winning Bujo Burger Joint or Mario's for an Italian feast. Sandymount is a favourite Dublin 4 neighbourhood. If you're thinking of settling in South Dublin, consider this well-regarded area with some of Dublin's best schools, parks and amenities on your doorstep.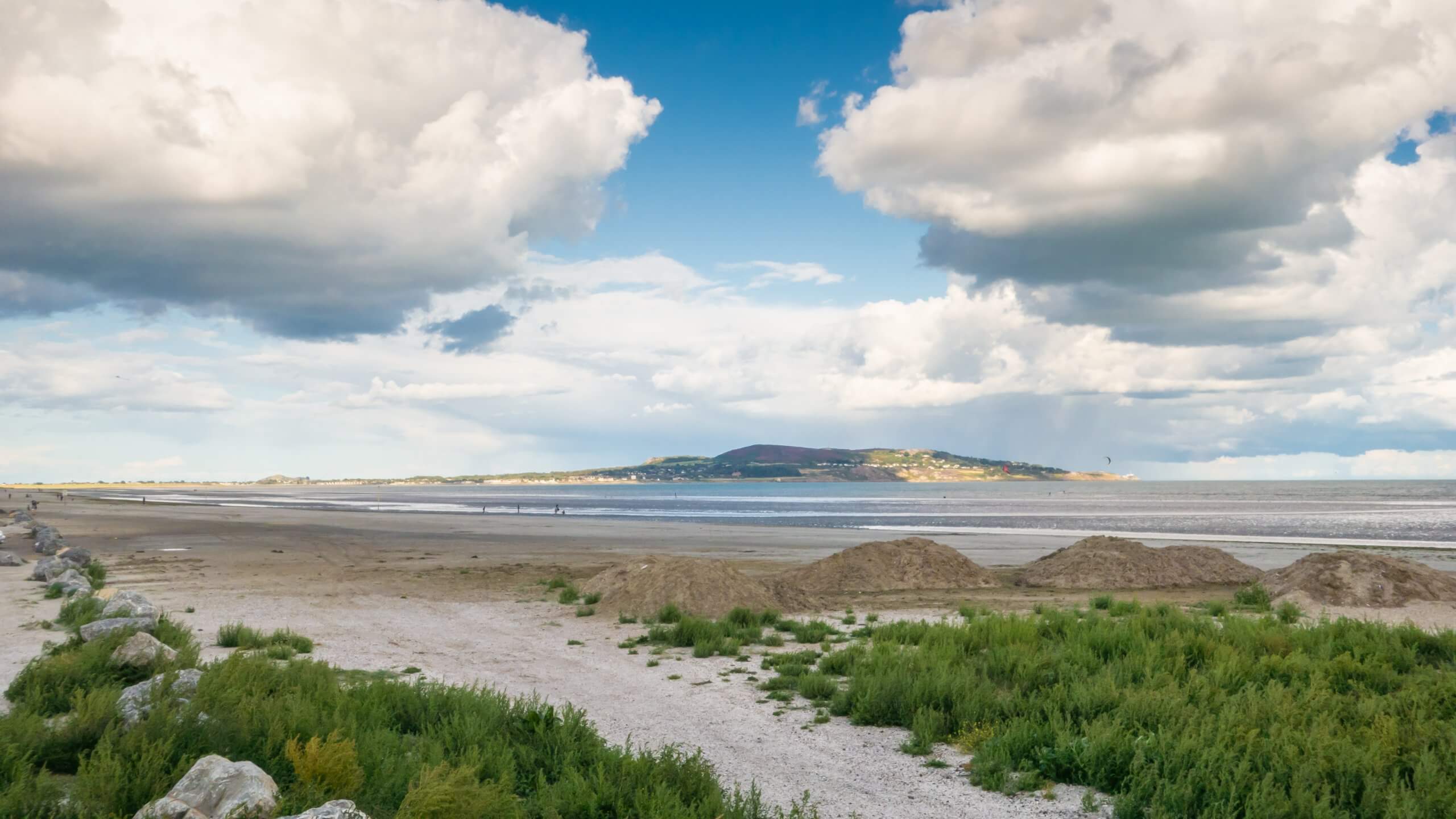 Dollymount Strand, Clontarf, Dublin 3
For the perfect day out at the beach, take a trip to Dublin 3. Here, you'll find Dollymount Strand, a gorgeous 5 kilometre stretch of sandy beach. Dollymount Strand is linked to mainland Clontarf by its famous wooden bridge (also home to Happy Out Café, a favourite amongst beachgoers for coffee and lunch).
Dollymount Strand is situated on North Bull Island, also home to the North Bull Island Nature Reserve and St. Anne's Golf Club. The beach's breezy gusts make it an ideal location for kite surfers. If you're in need of some shade after a day of sunbathing and sea swimming, enjoy leafy walks through the renowned and nearby St. Anne's Park.
A leisurely stroll along the Clontarf Promenade, with seafront views overlooking Dublin Bay, will bring you to Clontarf Village. Popular amongst both residents and visitors alike, Clontarf boasts some of North Dublin's most prestigious addresses and leafy streets lined with Victorian homes. Residents also enjoy a selection of boutiques, cafes, restaurants and specialty shops in this beloved neighbourhood.
Dreaming of relocating to the seaside? Get in touch with our Lisney experts! Follow us on Facebook, Instagram, Twitter and LinkedIn to keep up-to-date on the latest property news.